The Rise of Tokyo Style in New Zealand
Lily Gibson brings us Super Mizu, the online vintage store with individually sourced garments from Tokyo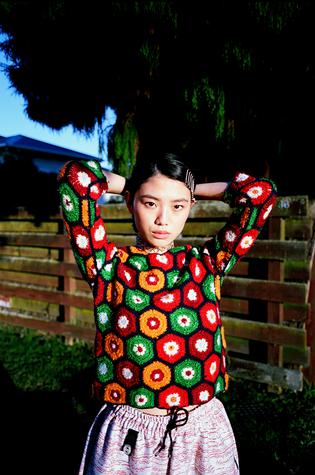 Japanese style is well documented, and if you've been lucky enough to scour the well-stocked vintage clothing specialists from Shibuya to Harajuku, you'll understand that Tokyo style in particular is one that's made up of a multitude of references, eras and genres.
After living in Tokyo for two years, Lily Gibson decided to bring some of those treasures back home, launching Super Mizu today — an online vintage store that focuses on carefully selected pieces from Tokyo, curating a wardrobe of edited vintage with a modern twist.
"I came home and realised how difficult and expensive it was to buy the clothes I wanted to wear here, so I started Super Mizu to make the clothing I love more accessible to everyone," she explains.
"Each garment is sourced individually in Tokyo, from a network of specialist vintage suppliers, collectors and friends. I buy things for the store keeping in mind the lifespan of the piece — I want the next person who falls in love with it to wear it for years to come."
READ: Eleanor Oich's Guide to Vintage Shopping
Pre-loved designer pieces from Comme des Garcons, Issey Miyake, Balenciaga and Junya Watanabe are just some of the pieces on offer, a welcome addition to our national love of trawling second-hand and hospice shops. In a time where designers are battling with fast fashion retailers, vintage is a timely reminder to buy less and choose well.
• Comme des Garcons floral patchwork sweater, $490, from Supermizustore.com.
Share this: