Tommy Hilfiger On The State Of America & Opening A New Zealand Flagship Store
The legendary American designer talks to Dan Ahwa about creating a truly inclusive global brand and the lessons he's learned along the way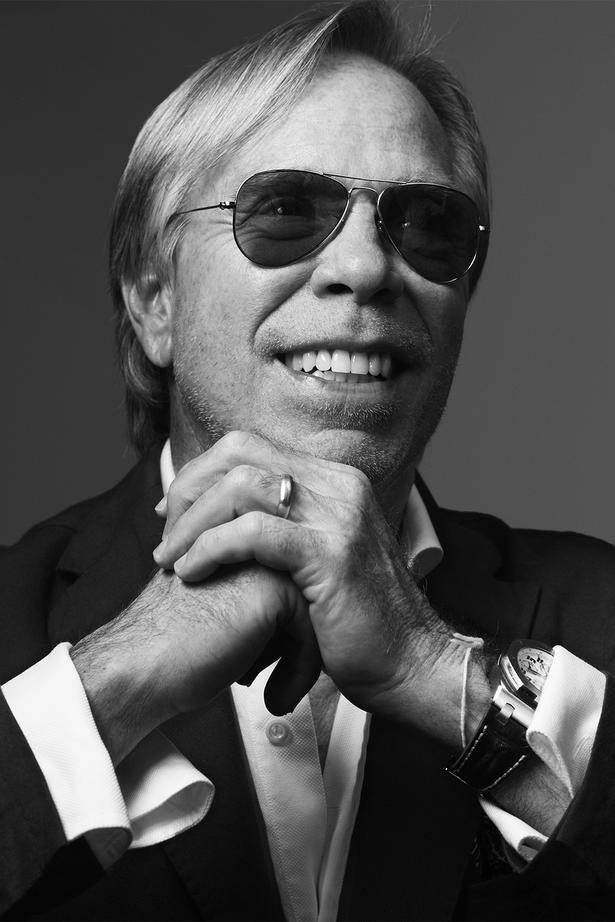 Wednesday Sept. 23, 2020
With two months to the US Presidential elections, which is taking place amid rising Covid-19 cases and evolving conversations around the Black Lives Matter movement, one of the country's leading businessmen and household names is still holding on to a thread of American optimism.
"The American spirit is unique — we believe anyone can do anything. It's been a challenging time for so many people but also a period of great social change. This is the wake-up call we needed, giving us the chance to step back and ask ourselves 'What's really important?' We value diversity, inclusivity and welcome people from all walks of life to come together. I want to see that level of acceptance become more realised across America too. I'm optimistic about the future, and truly believe that by coming together we can achieve the positive change so many of us are calling for."
Speaking from his home in New York, Tommy Hilfiger is one of those rare names much bigger than the person.
READ: Tommy Hilfiger's Adaptive Collection Partners With EveryHuman
In true American style, he is looking onward and upwards — easier to do when your net worth is US$450 million — but it hasn't come without decades of hard work. The initial US$150 investment to open his first clothing store in 1971 has clearly been reaped tenfold.
"When I opened my first store, People's Place, and began to design my own pieces, I knew that I'd found my true passion," reflects the 69-year-old. "Even back then I had a clear vision of what I wanted to achieve, and that's kept me focused for over 35 years — and knowing how much more the brand can accomplish drives me forward."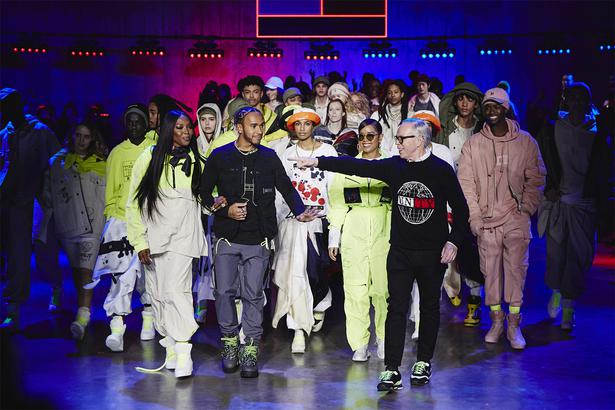 Unlike other American lifestyle fashion stalwarts such as Calvin Klein, Donna Karan, Ralph Lauren and Diane Von Furstenberg, Tommy is still involved in the business as principal designer, overseeing an annual turnover of USD$9.7 billion.
In fact, it's only been three weeks since the brand opened its very first stand-alone New Zealand boutique in Auckland's Commercial Bay shopping precinct, a bold move given the current climate.
"After seeing a lot of success through our wholesale partners in New Zealand, it felt like a natural evolution to open our first retail store here. This has been in the works for close to three years, but the pandemic has had a significant impact on how we've approached the opening. Our biggest concern is to make sure we protect our teams and our consumers, and with the steps we've put in place, we're confident that we can offer a safe and enjoyable shopping experience."
Since he established the Tommy Hilfiger Corporation in 1985, it has grown into a major lifestyle behemoth with multiple categories including menswear, womenswear, fragrances, childrenswear, eyewear, homeware, footwear and adaptive wear for those living with disabilities.
READ: Gigi Hadid Adds Star Power to Tommy Hilfiger Show
Three of Hilfiger's five children have been diagnosed with autism spectrum disorders. It's a category close to his heart.
Last month, the company — owned by major American corporation PVH who also count Calvin Klein, Kenneth Cole and Michael Kors as licensees — accelerated the launch of its "Waste nothing and Welcome All" initiative.
This set of 24 targets across four pillars is committed to sustainability, accessibility and opportunity. Though it's easy for cynics to be sceptical of any large-sized brand's corporate social responsibility goals, it's progress.
READ: Calvin Klein Underwear Opens Its First New Zealand Store
"I first got into the fashion business selling bell-bottoms when I was 18 and today denim continues to be at the heart of our classic American style. But we have a responsibility to future generations to manufacture products in a more thoughtful way to protect our environment. Environmental sustainability is important for our consumers around the world — and we know that it's just as important for our fans in New Zealand too."
In August, Tommy Hilfiger also launched its first hijab, a significant step for a brand built on a philosophy of inclusivity.
"All-American style is at the heart of our brand DNA and over the years it has consistently resonated with consumers all over the world. But we don't just approach with a one-size-fits-all mentality. We partner up with local influencers and ambassadors who share our values, and get their input on how we can adapt collections to reflect local cultures and customs, such as our Ramadan and Chinese New Year capsule collections."
In February, while fashion shows were still business as usual, New Zealand choreographer and previous Viva cover star Parris Goebel walked down the runway for Tommy Hilfiger's spring 2020 collection during London Fashion Week, alongside other cameos including hijab-wearing model Halima Aden, Yasmin Le Bon and actor Luka Sabaat.
As fashion continues to address fresh concerns around its lack of representation, what advice does someone who was an early pioneer for inclusivity offer to brands still using this diversity as a marketing ploy?
"The fashion industry has a long way to go to achieve diverse representation and equity for all minority groups," says Tommy. "Some progress has been made but the journey is far from over. There will always be more work to do towards creating a more inclusive industry and society."
"As a brand, we're committed to fostering a strong sense of belonging, openness and inclusion where every individual is celebrated for being exactly who they are. And this ethos is at the core of our recently launched People's Place Program. Part of the reason why we launched (it was) to promote and support more diversity in the fashion industry. Brands can have a cool product and a snappy campaign, but if they're in any way inauthentic or insincere, consumers will see right through it and go elsewhere."
While Americans are still spending — retail sales climbed 0.6 per cent in August as reported last week by The New York Times — the increase in clothing sales is still down compared to previous months; as much as 20 per cent. For a new generation of designers struggling right now, the seasoned designer offers sage advice.
"In times of change there are unique opportunities to create and innovate. Look for your niche and find the right outlet for your product or craft. Stick to your vision, and stay true to yourself and what is important to you."
"When I first started out, breaking into the industry was very challenging. Joel Horowitz, my business partner at the time, told me to focus on the product and the business, then everything else would come — and that's exactly what I did."
Tommy Hilfiger opens in Commercial bay
Tommy Hilfiger is now open at Commercial Bay, Level 0, Store 17 & 18 7 Queen St, Auckland.
Fashion's love of nostalgia and streetwear has seen the U.S. brand enjoy renewed popularity in recent years, and Tommy Hilfiger fans will be pleased to know the label has finally opened a local store — taking up residency on the ground floor of Commercial Bay in Auckland.
With a footprint of 175 square metres and a light, airy feeling, the new store evokes the contemporary Americana that is at the heart of the brand's design identity, combining preppy signatures and heritage detailing with a modern edge.
In-store is the label's new collection of sportswear, underwear and accessories and Tommy Jeans — and coming soon is the brand's collection for people living with disabilities, Tommy Hilfiger Adaptive.
Share this: