Top Food Trends Of 2017
Would you like your latte blue or in a bowl? We look back on the highs and lows of this years' food trends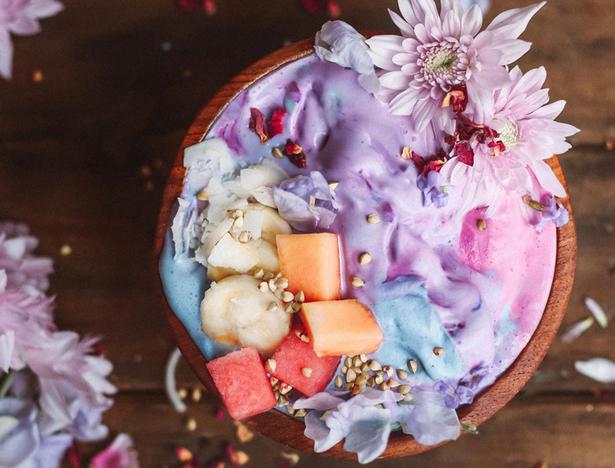 Tuesday Dec. 19, 2017
This year's food trends range from fickle Instagram attention-grabbers to an embrace of all things sustainable. We won't mind seeing some of these fall off menus around town, while others we hope will be here for the long haul.
The Pie-fee
Tasteful Bakehouse & Cafe on K'Rd had the ingenious idea of coating a sweet pie crust in chocolate and pouring a coffee into it, making them the talk of the town. Well, we saw it pop up a few times on Instagram, but we're not sure this is one that's caught on elsewhere.
Paninis (and bowl lattes)
Comedian and "Snapchat Dude" Tom Sainsbury's impressions of National MP Paula Bennett had us craving the refined flavours of the 90s every time he mentioned a chicken and cranberry, or sundried tomato and brie, panini. Not to mention bowl lattes, which somehow manage to perfectly balance a single shot of coffee with just the right amount of milk. "Paula" even shared her top-rated cabinets around town with Viva — watch out Jesse Mulligan ...
Poké Bowls
Auckland finally caught up with this global trend, in which Hawaiian-style poké bowls are popping up on menus everywhere. A few eateries dedicated to the dish opened this year, including Ha! Poké, Shaka Bowl, and Poké Poké. With summer on the horizon, chances are demand for poké will continue to rise.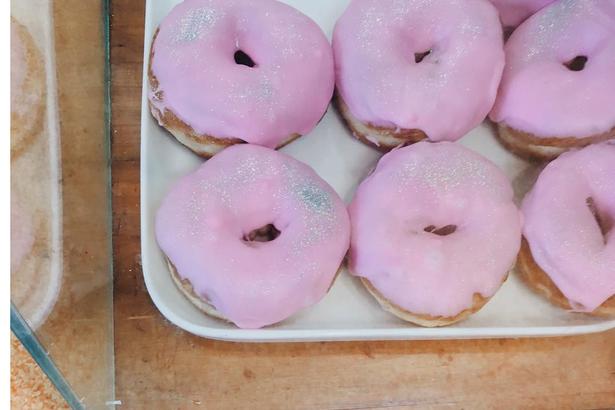 READ: Eat Your Way Around Honolulu
Unicorns & Mermaids
According to our in-depth research, conducted by browsing through Nutra Organics' Instagram, you're likely to receive 600 per cent more likes on something blue, as opposed to something brown. Even though chocolate tastes ever so slightly better than blue paint — which is the only thing we can think of that resembles the shade present in a mermaid latte. Made with spirulina and other herbs and spices, the drink isn't just for looking at though, it's meant to be very good for you, too. Its flavours come from chai spices, coconut milk, and honey — we've heard it's on the menu at Dear Jervois in Herne Bay if you're wanting to give it a try.
Earlier this year we picked up on the 'unicorn food' trend, which saw toast, cakes and drinks turning not just blue, but all colours of the rainbow. While they look pretty, they definitely seem more suited to social media than menus.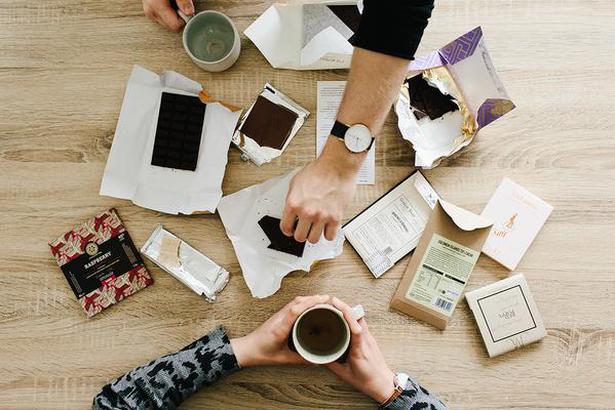 READ: Will 'Unicorn Food' Fever Spread to New Zealand?
Meat-less Meat and Vegan Treats
The more we know about the harm meat production is doing to the environment (not to mention the animals themselves), the harder it is to chow down on that burger, without it leaving an aftertaste of guilt. To the rescue, comes a growing range of meat alternatives, including research into lab-grown meat, as well as 'chicken-free chicken' and fake meat made from plant protein.
Popular cafe and bread-maker The Midnight Baker went entirely vegan (serving delicious options, such as smoky jackfruit on toast) and new openings, such as food truck Otherside, also favoured plant-based menus.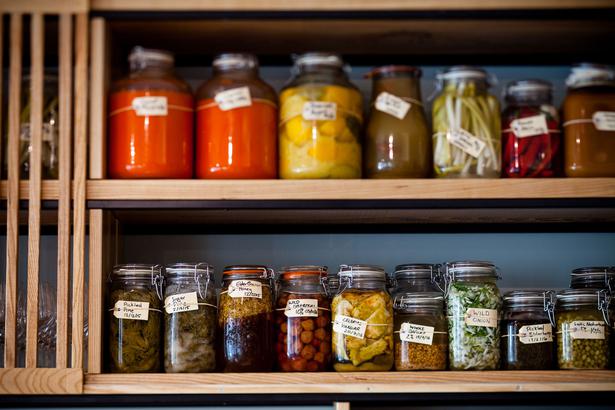 READ: New Opening: Otherside Food Truck
Tart Bakery has a fully vegan cabinet and recently expanded, opening a new outpost on Auckland's K'Rd, and winning the title of Best Bakery from the NZ Herald. As well as doughnuts and pastries, they serve tasty vegan pies, sandwiches and pizza, and have started opening for late-night fry-ups of tacos and burgers.
They're proving that plant-based can still be indulgent, and it seems many people are willing to give up their usual meat and dairy as long as there are plenty of alternatives available.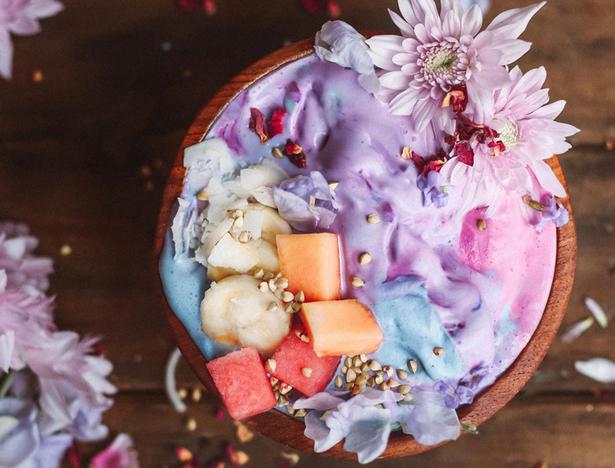 Mezcal
We've been in love with Mexican food for a while now, with the popularity of new openings like Ain't No Taco, Taco Boys food truck, and fancier Avondale restaurant Etxeberria proving this isn't going to end anytime soon.
The latest trend seems to be in our glasses though, with a new Mezcal bar popping up in central Auckland, and books on the subject coming across our desks. Like tequila, mezcal is made from agave plants and has been made for centuries in seven states across Mexico.
If you haven't tried it yet, it may be worth popping down to Britomart and asking the staff at La Fuente all about this fascinating spirit. And have a cocktail while you're at it, of course. 
READ: Rick Stein's Ensenada Fish Tacos with Chilli and Coriander
Neon Signs
In a bid to stand out among Auckland's competitive dining scene, bar and restaurant owners have begun treating their customers like moths and attempting to attract them with the lure of a bright light.
Judging by the number of establishments that have taken it on as a tactic, it may be working. We're not complaining: they do make a place incredibly easy to spot and look pretty cool too.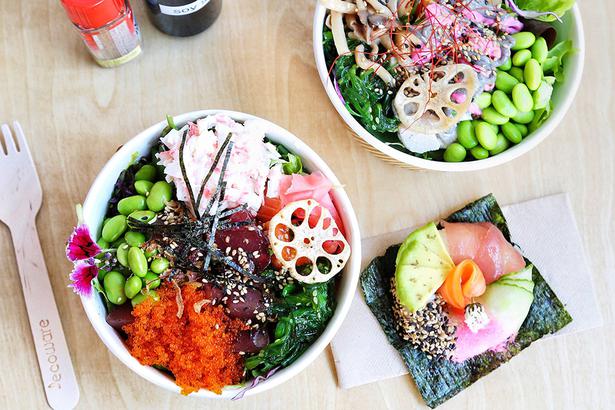 Delivery to Your Door
This year also saw the success of many home dinner subscription services and the launch of some new ones. You can even have craft chocolate delivered to you regularly. Uber Eats was launched with more and more eateries jumping on board the food-delivery trend, which seems to benefit from people leading busy lives (and being suckers for convenience).
When you can have anything you desire at the click of a button, the temptation is all too real. But with many questions being raised about how the company treats its employees, it's worth reading up about the company's ethics record before the next late night dessert delivery.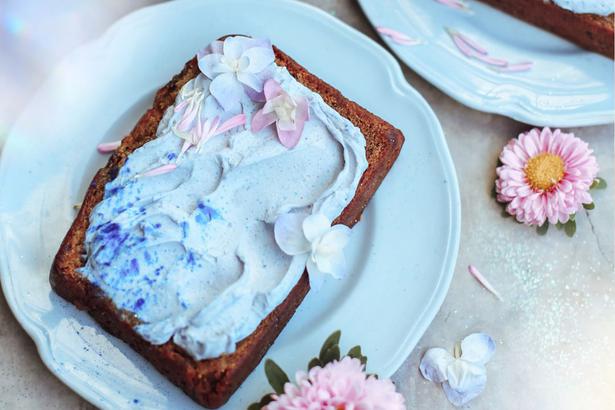 Waste Not, Want Not
When we asked restaurateurs for insights into Auckland's restaurant scene, many answered that a key trend is an increased emphasis on sustainability. More restaurants are delving into pickling and fermenting their waste, while pop-up restaurant Everybody Eats create hundreds of dinners each week from food that would otherwise be thrown out.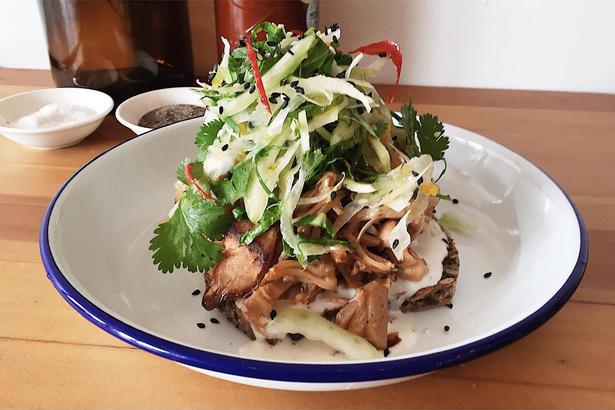 From what we can see, this is far more than a fad, particularly if customers keep the heat on in asking what they're favourite eateries are doing for the environment.
As for what we can expect in 2018, perhaps mermaid bowl lattes are on the cards? We can't wait to find out.
DO YOU HAVE FOOD NEWS TO SHARE?
If you have information about a new opening, an event, a new menu or something interesting in the world of food, we'd love to hear from you. Email us at viva@nzherald.co.nz 
Share this: