Testing the NZFW Runway Beauty Looks
We trial some of the key makeup trends from NZ Fashion Week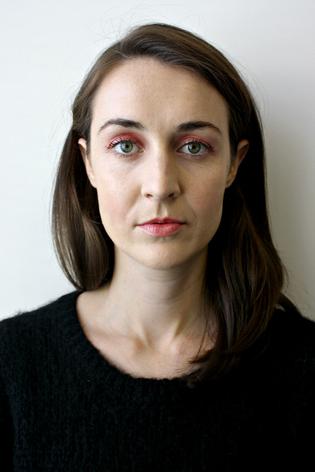 STOLEN GIRLFRIENDS CLUB
Digital producer Jessica Beresford tries out the Stolen Girlfriends Club beauty look.
What's the perfect beauty look to accompany band T-shirts, ripped jeans and bogan hoodies? Stolen Girlfriends Club referenced the small town of Huntly for its 10th birthday collection, which showed at the St James Theatre during NZFW last week, and although the obvious choice would have been too much black eyeliner and greasy hair, M.A.C senior artist Kiekie Stanners did better than that.
The beauty brief was fittingly simple — referencing small-town teenagers who are blissfully unaware of how beautiful they are. They're a little bit behind the times with how they wear makeup, but that doesn't matter — they do what they think looks good, and it does.
That translated into dewy, clean skin, achieved using M.A.C Studio Waterweight SPF30 Foundation applied with #196 Slanted Flat Top Foundation Brush. A wash of colour was applied to the eyelids (using Tomato, Tomahto SS16 Trend Forecast Lip) — with the same technique you used on discovering your mum's makeup stash for the first time.
Then there was the subtle colour on the lips, designed to look like the aforementioned teens had just been having a cheeky pash around the back of the bike sheds. Unfortunately for me, I hadn't been so lucky on the morning my makeup was done, so the look was recreated using the same product as on the eyes.
Adding a dab of mascara and a gentle flush of M.A.C Vintage Rose Cream Colour Base to the lower cheeks finished the look, before a slick of M.A.C Clear Lipglass was added to the eyelids and lips. This was applied heavily for the runway, and came up beautifully under the stage lights, although for everyday wear I'd skip this step on the lids. It's got an uncomfortable tacky feel and creased too quickly for my low maintenance taste. But the statement colour itself was definitely a winner, and I'd even consider moving to a small town if all the teens looked as cool as the models on SGC's runway.
Show Report: Stolen Girlfriends Club at NZFW 2015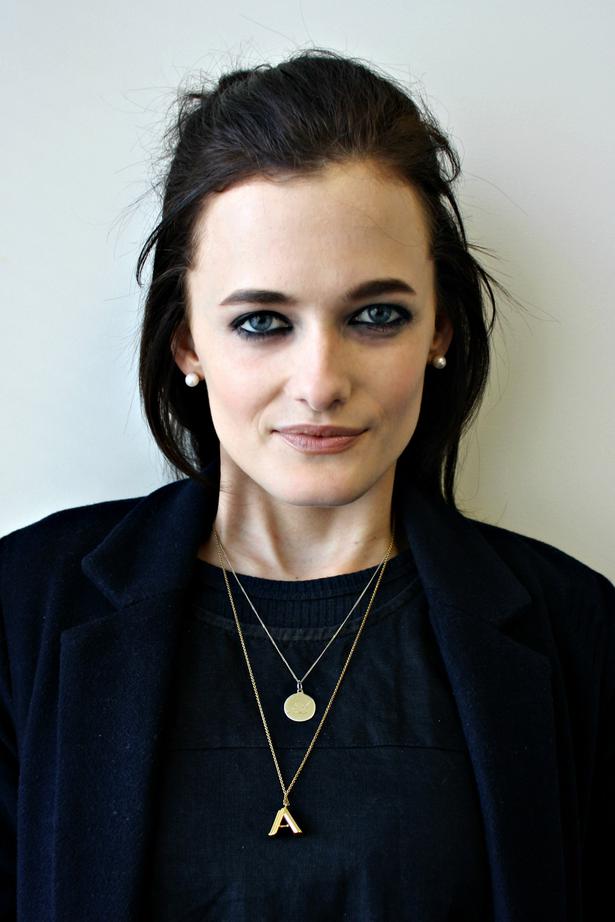 NOM*D
Editorial assistant Anna Lee tries out Nom*D's slept-in beauty look.
Taking Nom*D's beauty look from the runway and trying it out in the real word sounded so easy. Last week as the gothic looking girls stomped down the runway with an offhand "don't mess with me" attitude, with unkempt bed hair and slept-in beauty look, I decided right then and there I wanted whatever the Nom*D girl was having. Confident yet mysterious, she isn't traditionally beautiful but she's striking all the same.
The makeup look, emulating the collection entitled REM, presented a challenge for the artists who are used to perfecting makeup rather than undoing it. Featuring worn-in eyes and creased lids, Nom*D designer Margi Robertson's beauty brief focused on the illusion of being slept in and worn out — emphasising her collection's ''dream or die'' reference.
As the M.A.C artist wiped away my ''barely there'' makeup, I wondered if I would look just as cool as the models had on the runway. Focusing primarily on my eyes, the makeup artist kept my skin smooth and natural using M.A.C Studio Waterweight Foundation (available to buy from Monday) with a Studio Finish Concealer. My lips were kept minimal with matte Naturally Transformed lipstick.
The slept in and messed up look arrived on my eyelids in the form of a Longwear Paint Pot in Tailor Grey, two stormy coloured eyeshadows in Double Brown and Embark, with lashings of a thick chromographic pencil in Black Black, which was also later blended with lip conditioner applied on top of my lids.
With my new look complete, I marched up Queen St to the office feeling nonchalant and mysterious, only to have a co-worker ask me in the elevator if I was feeling OK, and have Viva fashion editor Dan Ahwa take one look me and comment that I looked a bit pale. Not exactly the sort of feedback I was after with my new bad ass attitude. Did I just spend an hour in a makeup chair achieving a dishevelled look I've inadvertently accomplished after waking up hungover?
As the day wore on, so did my makeup. Sinking into the creases of my eyelids, my beauty look quickly turned from "gothic chic" to "hungover chic", then eventually a "someone help that girl" look that was not in any way chic. Combined with my chronic resting b**ch face, it wasn't earning me extra friends.
This beauty look on the runway? A knockout. Off the runway? Not so much. The trending beauty look would fare better toned down, with the subtle slept in look an edgy alternative to the classic smoky eye — easily achieved with a simple black eyeliner and a big sleep.
Show Report: Nom*D at NZFW 2015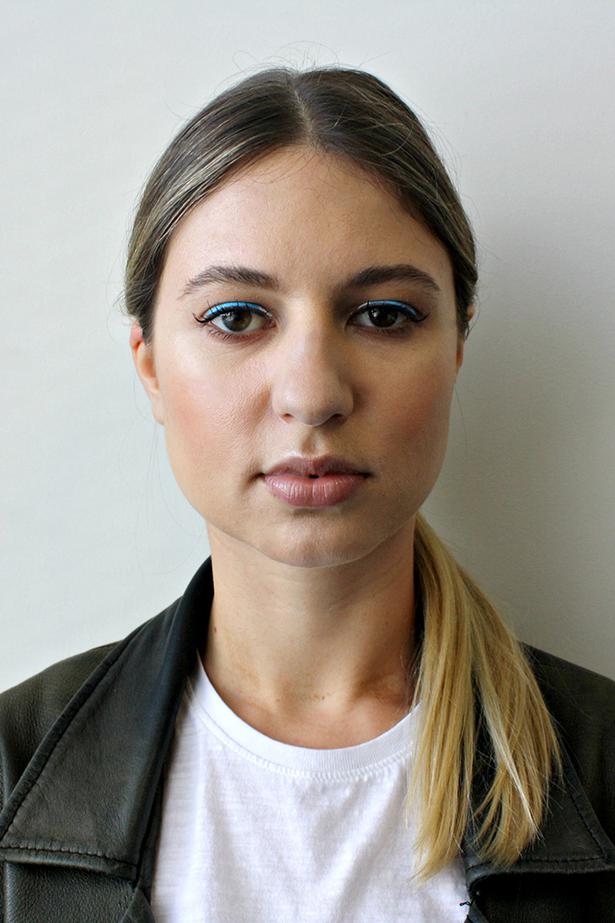 SEAN KELLY
Writer Rosie Kelway tries out the graphic floating eyeliner look seen at Zambesi, Kate Sylvester, Sean Kelly and Lucilla Gray.
I often opt for a natural makeup look, sometimes preferring lipstick with no other makeup. Occasionally, I might try a liquid eyeliner cat eye but I'm not very good at drawing it on in a straight line and often one eye won't match the other.
So, when I spotted the floating eyeliner look at multiple NZFW shows, I thought this was something worth trying. The look I wore was from Project Runway winner Sean Kelly's show, which featured three beauty looks.
I went for the first, which focused on really dewy skin with clear ''lip glass'' and a custom-coloured blue floating liner with white painted into the corner of the lid. The liner sat about .5mm above the lash line rather than touching hard up against it as most eyeliners do typically.
To pull off this look for the day, I thought ahead and wore an all white outfit — T-shirt, jeans, shoes with a black leather jacket — thinking a bright liner would be all the colour I'd need.
M.A.C senior artist Kiekie Stanners, who came up with many of the NZFW runway makeup looks this year, says a recurring theme was an emphasis on eyes rather than lips.
"Designers all definitely had this idea of wanting makeup to be beautiful, but with a tweak on the eye. No one really requested strong lips at all."
Almost all designers on the shows she worked on had tweaks of naturals.
"Usually, there will be a couple of designers that are about a bold lip or lip that is going to match in with the collection, but not this year. It was definitely a very strong feeling toward creating really beautiful skin and just a feeling of having that tweak of a graphic line feature or a strong eye, rather than classic beauty makeup as such or something that was obviously matchy-matchy."
While wearing Sean Kelly's look, I noticed that lip glass is not very practical: your hair gets stuck in it. In fact, everything gets stuck in it. I had food clinging to it, I'd bought new socks and that morning tried to bite through the little plastic thing that links them together, and that also managed to stick to my lips.
The eye colour though, was really enjoyable to wear. I received lots of compliments on it: "Wow, that's bright", "Hello pretty lady," from a homeless man on Queen St. My biggest compliment? Being told I looked like Agnetha Faltskog from Abba.
The key to pulling off coloured floating liner is to keep all other makeup really natural and to plan your outfit around the look, as the makeup is almost an accessory. I think this floating style seems a much more practical approach to wearing eyeliner. I might be wrong, but when you don't need to apply liner directly to the lashline it actually makes putting it on seem easier.
Share this: