True blues: The rise of designer denim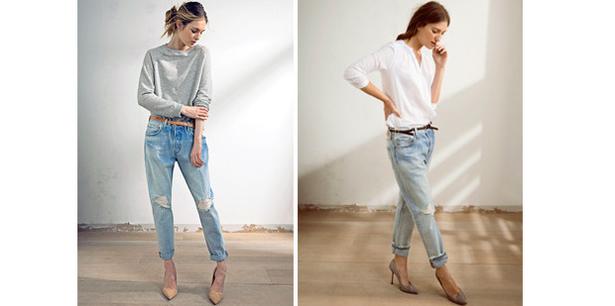 Friday Feb. 6, 2015
We've noticed another resurgence in designer denim. The hard-wearing fabric, known for its off-duty, casual Friday status, was spotted on all the major runways this season - worked in among the collections at Louis Vuitton, Gucci, Stella McCartney, Burberry and Valentino, to name a few.
Alexa Chung has launched her own denim line for AG Jeans, as has model Candice Swanepoel for Mother Denim. But all this talk of denim creation dates back more than 140 years, to when Levi's launched the iconic 501. Today it has reworked the classic style, calling it the 501 CT (standing for customised and tapered).
The jeans (pictured above) come in a range of washes for men and women, and you dictate the style depending on the size you choose to wear - down-sized, true-to-fit or up-sized.
Levi's head of design Jonathan Cheung says it's important to wear your jeans with attitude and not look like you've tried too hard. "What's great about the 501 is that it's always been a great blank canvas on which people project their own personalities and style."
Levi's also has a limited edition 501 CT three-piece collection launching with luxury online stores Net-a-Porter and Mr Porter in March.

• Levi's 501 CT women's range, from $169. Selected washes in stores now, with new washes dropping in April. Stockists ph 0508 501 555.
Share this: