Turet Knuefermann's New Concept Store
After 10 years in business, Turet Knuefermann expands with a new store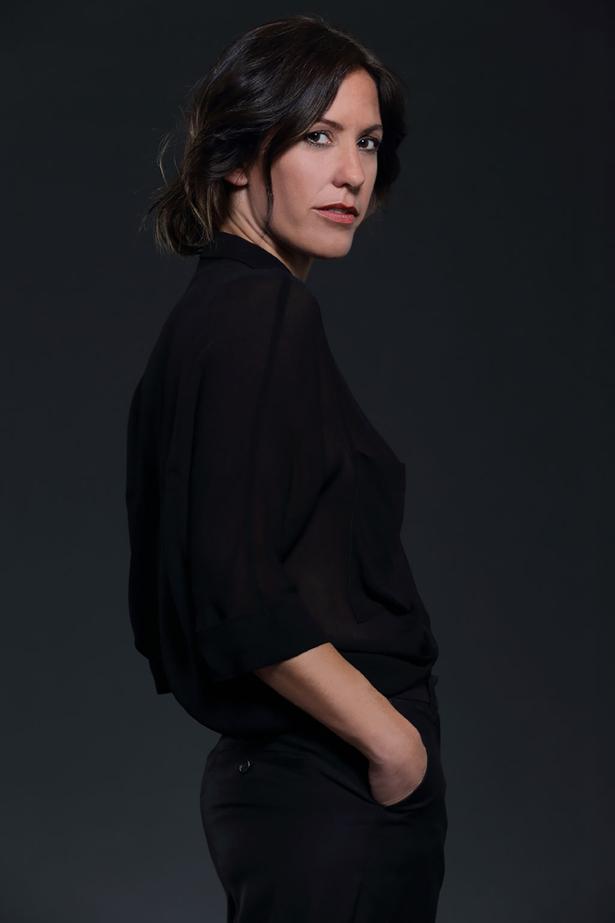 Wednesday Dec. 2, 2015
Turet Knuefermann celebrates 10 years' business in style this week, with the opening of a new concept boutique in Auckland. The designer, who launched the popular TK Store in 2005, and has boutiques in Ponsonby and High St, is known for her sexy, glamorous creations. The new boutique, called Knuefermann, extends her brand further with a fit-out created by architecture firm Fearon Hay, reflecting the understated luxury Turet has become known for. She tells us more about the store, a new direction and 10 years in business.
Can you believe TK is 10 years old? What are some of the earliest memories you have of launching the brand?
Really, the beginnings of the business came from when I was at university, making clothes for myself. Opening a store was a natural progression, having that freedom to create pieces that I love. Travelling has always been a highlight, right from the start. French fashion is a big influence. For example, the way a French pant is cut is the best. Everything is tailored very well. They also have strong rules on how you should dress. The Italians, the French and the Germans all have strict rules on what's OK and what's not.
Tell us about your new concept store, Knuefermann. What's the building like, the clothing, the atmosphere?
We are opening our doors this week in the historic Kauri Timber building on Fanshawe St. Architecture firm Fearon Hay created a space that reflects a luxury consumer experience along with European style and the clean lines we are known for. There are natural elements of wood, stone and light combining to create a beautifully unique shopping destination. With our clients finding their lives increasingly filled up with "busy noise", I wanted to create a haven for them to take some time off and focus attention on how they think about themselves. It's an intimate and engaging luxury experience that feels special.
After 10 years as TK, how confident are you that customers will be able to pronounce Knuefermann correctly?
In the world I live in people come from many different places. Between my partner Danilo and I, we speak nine languages and we are always respectful to other cultures. So jumping between languages is not a big deal for us. It's my family name and I am proud to be able to use it as the next step for my brand.
What are some of your proudest achievements in this time?
Launching the Knuefermann brand has been a personal journey with many proud moments along the way. Creating our pop-up-store in Hamburg was a rewarding experience. Staging our fashion show in Malta was another highlight.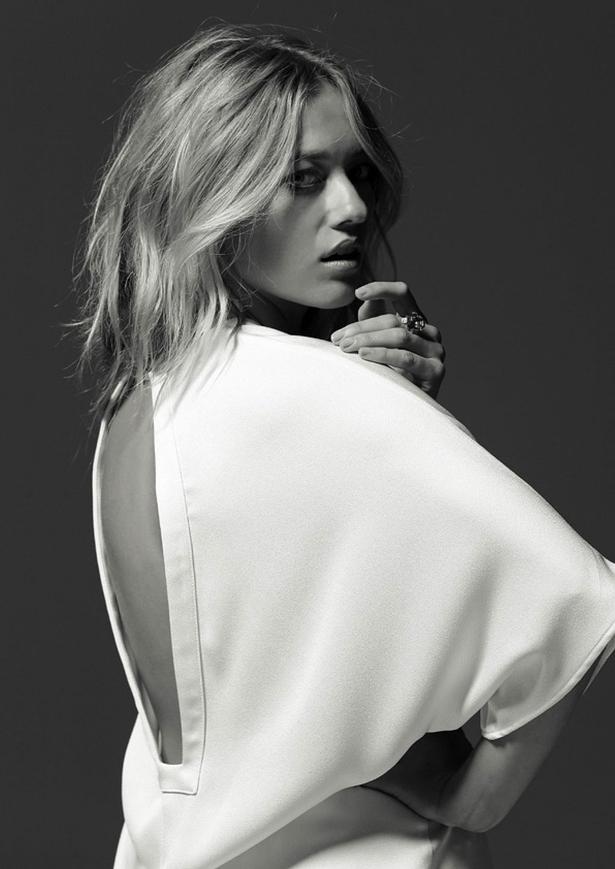 Designs by Turet Knuefermann. Picture / Supplied.
Why was the timing right for you to open the concept store?
With TK firmly established, we've been focusing on developing the Knuefermann brand with design agency Osborne Shiwan. I wanted a brand that encapsulates both timeless elegance along with my German ancestry, both of which have had a profound influence on my style as a designer. Growing up on both sides of the world, I wanted to introduce elements of how I was raised: my parents brought us up with German traditions. At home everything was carefully considered.
From the fashion choices of how we dressed through to the way we lived, to the wonderful design pieces they chose for our home. We travelled extensively growing up, and my parents were keen for us to understand quality, cultures and history. We developed the exquisite geometric monograms you will see in store over time, that are reminiscent of the traditional German embroidery I was taught as a child. These are complimented by beautiful bespoke lettering and the distinctive Knuefermann wordmark.
You're known for clothing that is very sexy and beautiful. Do you ever hear interesting stories from customers who've had life-changing moments, met the man of their dreams, got a new job while wearing your designs?What we wear as women has a powerful effect on how we feel. It gives other people first impressions of who we are. It says something on a subconscious level, something I wanted reflected with Knuefermann. There is an empowerment that women have. I focus on designing garments that make women feel beautiful, where they can forget about what they are wearing, allowing them to just be themselves. And, yes, there are some very human stories, powerful, beautiful,  moving, private and some that are quite outrageous.
What are your plans for Christmas and the summer holidays, and what will you be wearing?
Christmas will be spent with family, enjoying the beautiful Waikato countryside. Then Danilo and I fly to Punta Del Este in Uruguay to soak up the sights. I am looking forward to a sensory overload of glamour and beauty. I love the way South American women can dress, feminine and alluring. So what am I taking? Everything! Our garments pack up to almost nothing, so no need to choose… and it's summer. For New Year's, I'll be wearing the Knuefermann backless jumpsuit with loads of bangles to fit in with the locals.
In your opinion, what is the number one garment we should we be buying as the weather heats up?
The Knuefermann 'Karla' dress. It's the ultimate little black dress that takes you everywhere. With flats for day, amazing with both sandals or sneakers, belted or left clean. I layer it with a blazer, shirt or jumper, or throw on heels to look effortlessly chic, anytime.
What are your goals for 2016?
It's been a very busy year and I am working on an exclusive new line for Knuefermann. Also, after a recent trip to Italy, I'm creating a special Milan Edit, incorporating complimentary footwear and clothing brands. December and the New Year will bring a beautiful selection of hand-picked garments and accessories to get even more excited about.
• Knuefermann, 104 Fanshawe St, Auckland, opens December 4.
Share this:
More Fashion / Features & Profiles