Twenty-seven Names' Cats for a Cause
The fashion brand is re-releasing its sell-out cat cameo sweater to raise money for the refugee crisis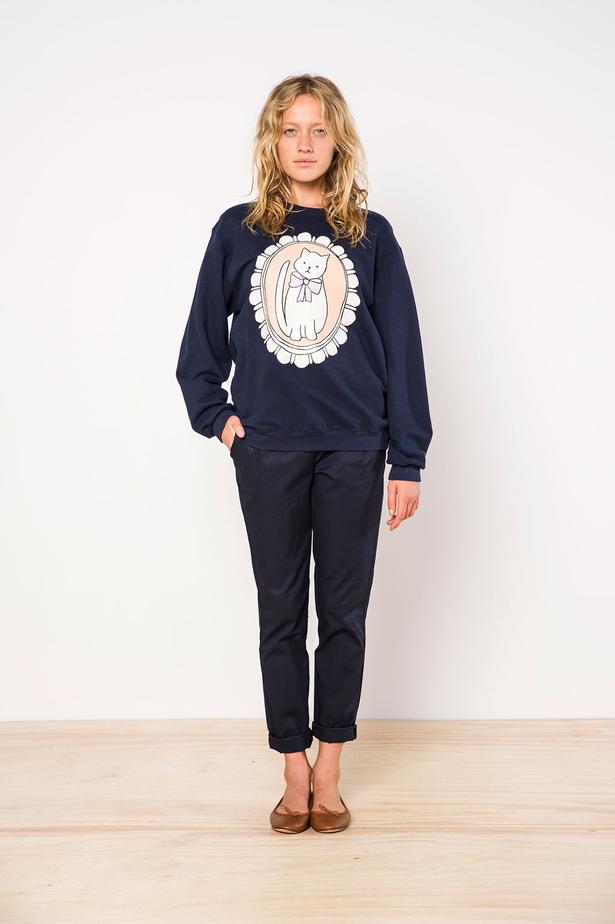 Tuesday Sept. 8, 2015
Twenty-seven Names has looked into its archive, re-releasing the sell-out cat cameo sweater from 2012 to help raise funds to support the biggest refugee and migrant crisis since World War II.
One hundred per cent of the proceeds from pre-orders will go to Unicef New Zealand, helping it to provide life-saving supplies including clean water, medicine, shelter and psychological support to the children living through the Syrian crisis. The charity is working to protect vulnerable Syrian children who have been displaced and on the move for many months, with estimates putting the number at over 8.6 million.
In a Facebook post this weekend, Unicef wrote: "The plight of these children is not by their choice nor within their control and they have a right to protection. Join us in urging world leaders to match shock with action."
Although buying a sweater may seem small in the scheme of the shocking images being shared around the world, it is something. As Twenty-seven Names' Anjali Stewart and Rachel Easting explain, "We simply wanted to do something to contribute, so bringing back our infamous cat sweater felt right." It isn't the first time the designers have used cats for a cause, having previously released cat cameo print socks to raise money for the SPCA.

• Twenty-seven Names cat cameo print sweater $259, made in New Zealand. Pre-order in-store or online: shop.twentysevennames.co.nz. All proceeds go to Unicef. To find out more about Unicef's work and to donate to the cause directly, visit unicef.org.nz/syria.
Share this: