Twenty-Seven Names' New Spring Collection Is An Ode To Seinfeld
Iconic Seinfeld character Elaine Benes is the muse for the local label's spring 2018 collection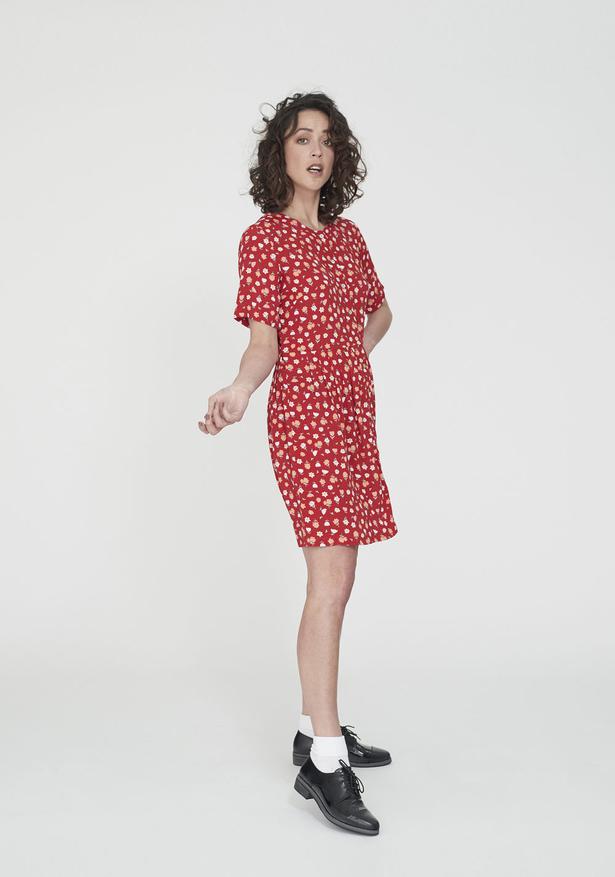 Thursday July 26, 2018
Rachel Easting and Anjali Stewart, the designers behind beloved local label Twenty-Seven Names, like most fashion designers, have talked endlessly about the inspiration behind their collections over the years.
Known for their intelligent and thoughtful take on fashion, the designers often cite art, pop culture and literature as inspiration for previous collections. For spring 2018 they've put their clothing into the imagined words of the fictional television character Elaine Benes, the copywriter-turned-editor from popular sitcom Seinfeld, faithfully played by award-winning actress Julia Louis-Dreyfus between 1989-1998.
READ: Twenty-Seven Names On Their Love Of David Shrigley
Putting their creative minds to good use, Anjali and Rachel dreamed up a fictional scene to accompany their new collection, aptly named 'Yada Yada-Elaine Benes: The Collection About Nothing', and imagined their protagonist sitting at her desk, feet kicked up on the table, a phone pressed between ear and shoulder with her signature curls tangled in the mix. A hand gesticulates as she squeezes a yellow smiley face stress ball with her other hand.
Tired stereotypes that can be pervasive in fashion writing provide plenty of hilarious fodder. "A pair of pants? A collection about nothing? I can do that!" she yells. "Great for running alongside a train, waving last goodbyes, posing on a veranda. Sophisticated yet different. Innocence and mayhem at once. Yada, yada, yada ... Serenity Now!"
READ: How To Wear: Dresses With Sneakers
It's been 20 years since the final episode of one of the show, and the pair wanted to pay tribute by celebrating the launch of their new range with a fittingly sassy campaign featuring local modelling stalwart Ngahuia Williams transformed into the 90s style icon.
As if plucked straight from Elaine's own closet, the made-in-New Zealand range includes 90s floral dresses, relaxed suiting, mid-length skirts and crisp trousers.
The collection is at once hard and soft, textural and chic, graphic and sweet, masculine and feminine. . . Yada, yada, yada.
• Twenty-Seven Names The Pilot dress in red $380. (09) 524 7027.
Share this:
More Fashion / The Latest