Beloved Local Label Twenty-Seven Names Takes A Playful New Direction
The label's most playful collection to date, 'A Cat May Look At A Queen', took the runway at NZ Fashion Week 2018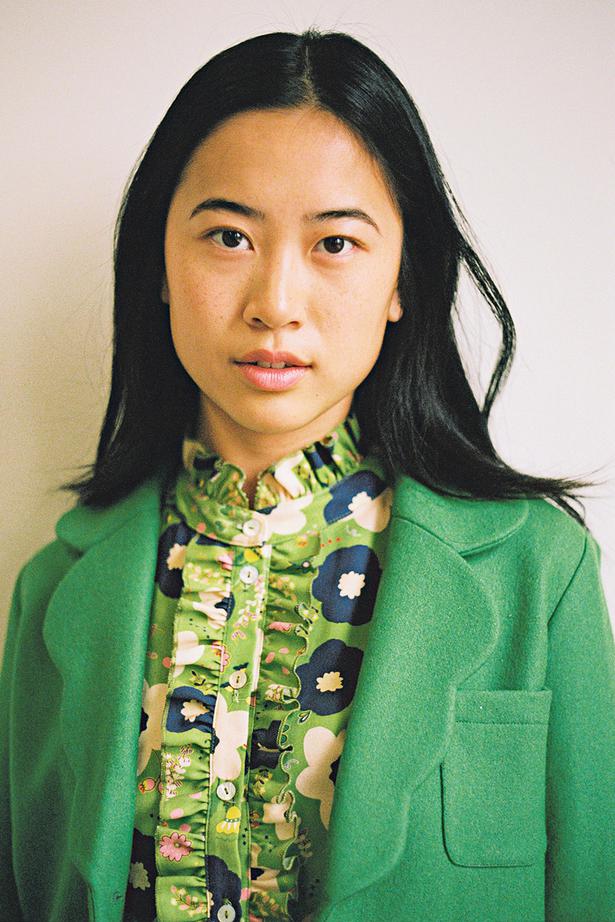 Tuesday Aug. 28, 2018
Rachel Easting and Anjali Stewart, the designers behind Twenty-Seven Names, named their new collection after an old English proverb…well sort of. "It's from the saying 'a cat may look at a king' which means a person of low status has rights or everyone is equal," explains Anjali. "But we were like f*** the king let's have the queen! We just changed the idiom."
Today marks the 11th show at New Zealand Fashion Week from the beloved local label who have been working all year, while balancing children between them — Anjali with two young sons Ravi and Kenny, Rachel with young daughter Zoe — on this, their most playful collection to date.
The show opened with a tearful rendition of Rihanna's 'Diamonds', from the Auckland Girls Grammar choir. There wasn't a dry eye in the house until — bam! — the first look sashayed down the runway to the tune of Mase's 'Welcome Back'.
Garments were worn by models from all walks of life — different ethnicities, sizes and heights — making it clear to everyone in attendance that diversity was an underlying theme for this year's show.
"It can be described as celebratory and really positive. We feel like it's a new direction for us," says Anjali who found the pair's token of inspiration in a secret Santa gift last Christmas. "It's this little hand-held thing and you push the button and it says a positive affirmation. It's the funniest thing in the world. So instead of being Debbie Downers we wanted to put those ideas into our designs," she says.
'A Cat May Look At A Queen' took the runway in 1970s-vibing silhouettes, and funky prints of "psychedelic opulence" which branch out from the brand's more signature shades.
"The colours are a little outside our wheelhouse, we actually used black for the first time and there's some green in there. Don't worry, we still have our navy and white," says Rachel.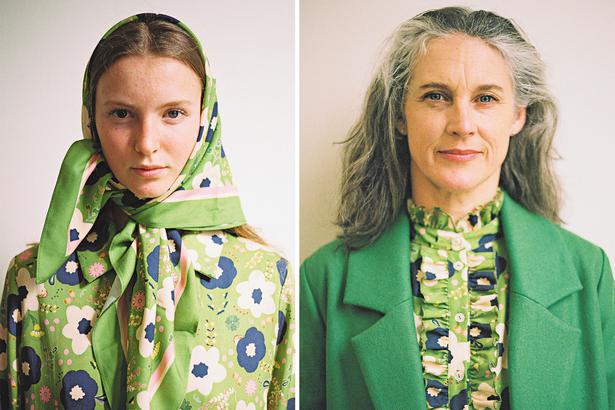 Together they designed over 50 iterations of each custom-made print which feature heavily throughout the collection, until the perfect one was found.
"We've been figuring out what perfectionists we truly are. That always comes to a head when you're trying to show a group of people your work all at once," says Anjali.
The show was styled by Viva's fashion editor Dan Ahwa, with long-time collaborator Kiekie Stanners, senior M.A.C make-up artist in New Zealand, overseeing the look backstage and Sean Mahony of Colleen salon as key hair stylist, focussing on individual looks to suit each model.
"We want to celebrate self-expression through clothing and not seeing it as this frivolous thing," says Rachel. "We're embracing being loud and feeling confident. We want to make others feel that confidence. There's nothing like putting on a dress or top that makes you feel million dollars."
Both Rachel and Anjali have a particular love of art and music, 1990s R 'n' B often filtering through their show music over the years. "I've been working on the playlist for the last three months. I'm super excited," says Anjali. "We want to bring the joy to Fashion Week."
Share this:
More Fashion / NZ Fashion Week 2018