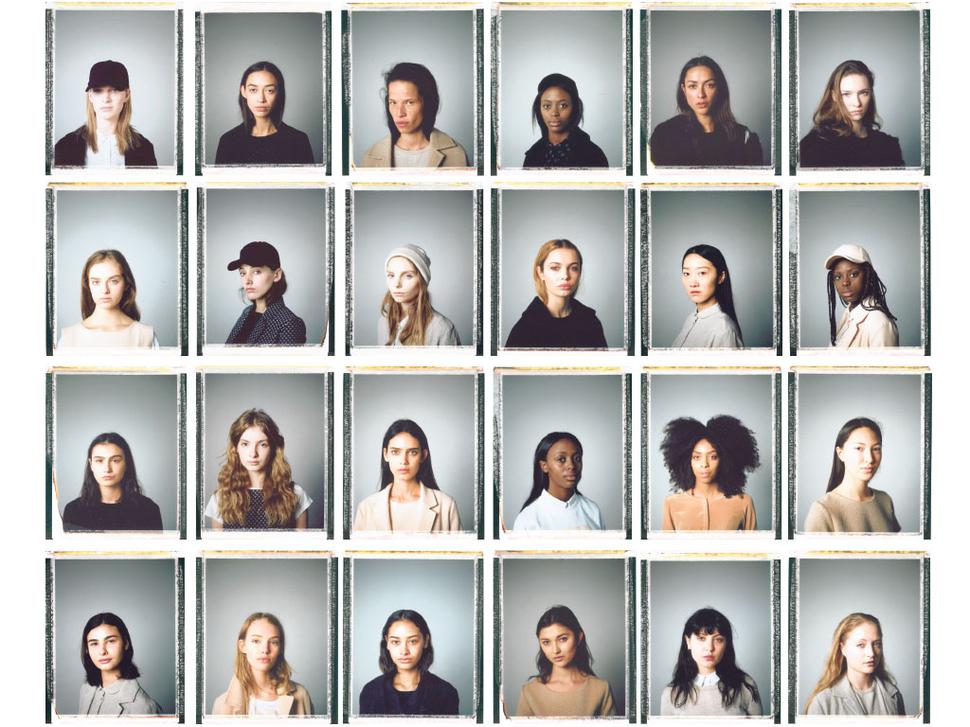 Twenty-seven Names' Women's Interest
Twenty-seven Names' new collection is inspired by women who challenge
Saturday Aug. 22, 2015
What does Helen Clark have in common with Beyonce, Amy Schumer and Emma Watson? They're all inspirations behind Twenty-seven Names' autumn/winter '16 collection, showing at NZ Fashion Week.
The label has often looked to the literary and art worlds to inform its collections, having been inspired by everything from 19th-century romantic novelists and Impressionist painters to early school uniforms. This year it's all about their pop culture heroes.
"We thought about people who challenge us and give us a sense of our position in the world," explains Anjali Stewart (pictured, right), one half of the Wellington label with Rachel Easting (left). "So much of our brand is about strong, confident women," adds Rachel.
Among them: artist Tracey Emin, photographer and film-maker Cindy Sherman, and comedians Mindy Kaling and Amy Schumer. But the most influential is feminist artist Judy Chicago, best known for her controversial flower paintings, and her 1979 installation, The Dinner Party, a symbolic history of Western civilisation featuring famous women. The duo plan to recreate the scene for their show, Still Life, and captured 25 models on polaroids for a printed preview to be distributed to guests beforehand.
It's not the first time the duo has publicly thanked their heroes. They named themselves after the 27 people who were instrumental in helping them launch the label in 2006. Over the years they've tried to communicate their ideas by thinking outside the square; in 2011 they created memorable portraits of model Ngahuia Williams, wearing their designs against backdrops that mirrored the prints.
"The artistic element is really important to us," says Rachel. "It's not just about putting on an eight-minute runway show."
It's not just about business, either. The pair are best friends from primary school. Anjali went on to study fashion and Rachel, art. The pair say their bond has only strengthened with time, but setting up the label nine years ago was the biggest test. At the time they were living together, working at home and, so focused on the label, they barely left the house. "We work best when pushing each other to the absolute extreme," says Anjali.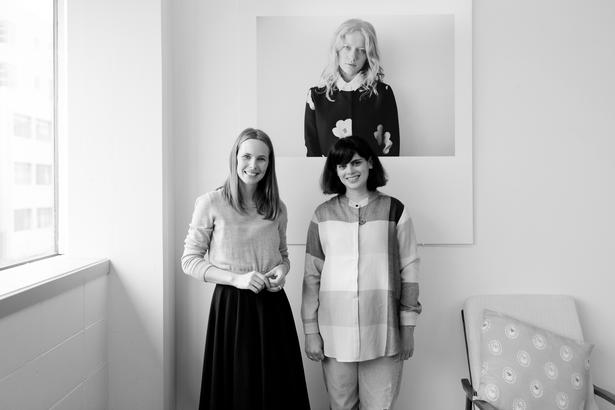 It wasn't until a 2009 campaign in Sydney, featuring model Zippora Seven, that they realised they'd achieved their goal. Twenty-seven Names is now stocked throughout the country, as well as in Australia and the UK but they've never forgotten those "stressful" early years. On the wall in their Wellington studio hangs a design that encapsulates the mood of the brand: a two-toned, heart-flecked shirt, the first print they ever designed. "Designing our own prints is key," says Rachel.
The duo also pride themselves on using natural fibres. Still Life pivots around the development of natural linens and two wool blends, sourced from Italy by Richard Nieper of Fabric Merchants. "They're beautiful for winter but also we love coats and blazers and jackets," says Rachel. "Outerwear is a big thing for us, and we really enjoy making it."
"Because we're using new fabrics, the collection has turned out slightly differently," adds Anjali. "It's a new direction for us and it's really exciting."
Share this: