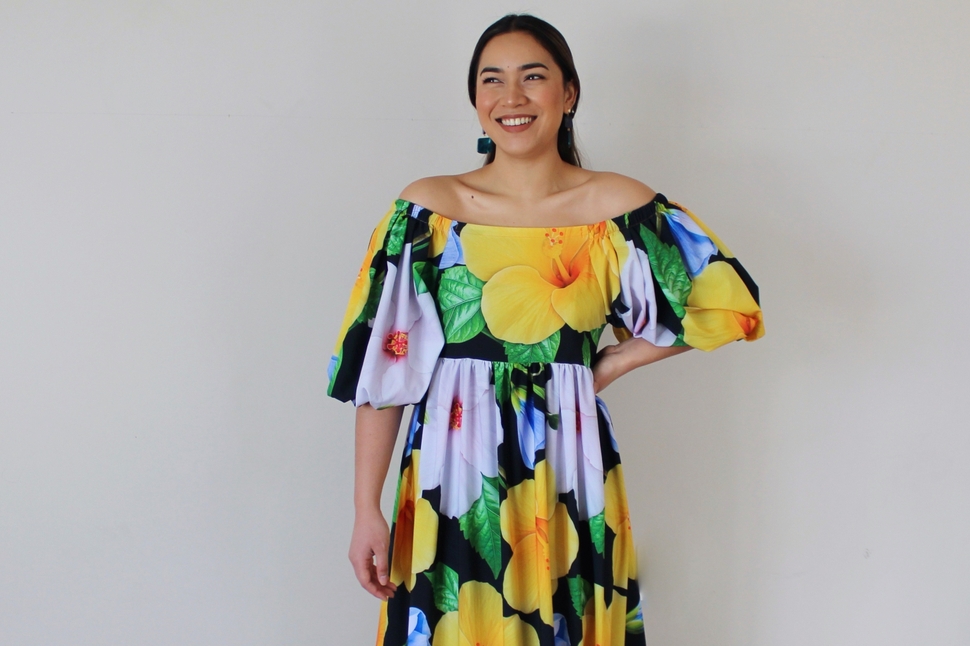 Vai & Co Is The Heartfelt New Brand Combining Family & Fashion
Embracing the intimacy of made-to-order, Vai and daughter Chesta are creating a community around clothing for the women they work with
Tuesday July 28, 2020
Launched two months ago by Vai Tu'akalau and her daughter Chesta Fa'otusia, the New Zealand label is the latest local fashion brand to embrace small, slow and special.
A family business based in Pakuranga, Auckland, the thoughtful new label operates on a made-to-order model providing custom pieces for their customers.
Capturing how multi-faceted women are, Vai & Co designs are deeply personal and reflect both founders' tastes, with vibrant dresses and eye-catching suiting. Inspiration is drawn from Vai's love of colour and pattern, alongside Chesta's appreciation for tailoring and simplicity (she also works full-time as a graduate lawyer).
The personal nature of Vai & Co extends beyond aesthetics. Customers are encouraged to bring their own ideas in, and to develop their piece together with Vai and Chesta.
An approach that is a welcome return to a more traditional and personal fashion system, it fosters a sense of appreciation, value and community. "This is the way we've always done things," Chesta explains. "We did not want to deviate too much from what is authentic to us."
Creating custom pieces is a strategy that allows the women who wear Vai & Co to be part of the design process. "We don't want to separate the clothes from the person so we try to have our customers with us every step of the way."
Though the label is new, Vai has been sewing for over 30 years. In Tonga she ran a sewing business with her own mother, before relocating to Aotearoa and gaining qualifications from New Zealand Fashion Tech in 2011. She passed on her knowledge and values to daughter Chesta, who would sit with Vai while she made clothes at home – watching, learning and helping.
Now felt like the right moment to launch a business together, an experience they describe as a dream. It has allowed them to bring joy and self-expression to their customers wardrobes, and to work closely with each other. "We've always respected each other's ideas," explains Chesta. "This is the foundation of our work with Vai & Co. We hope to give our customers the same experience."
United by their passion for making clothes not just for, but with women, Vai & Co joins a cohort of thoughtful local labels and initiatives demonstrating what sensitive, sustainable fashion can be now.
Follow Vai & Co on Instagram for more: @viaandco
Share this: