The New Van Cleef & Arpels Store Is A Gem
The luxury French jewellery house brings its big rocks — and its definitive storytelling — to Aotearoa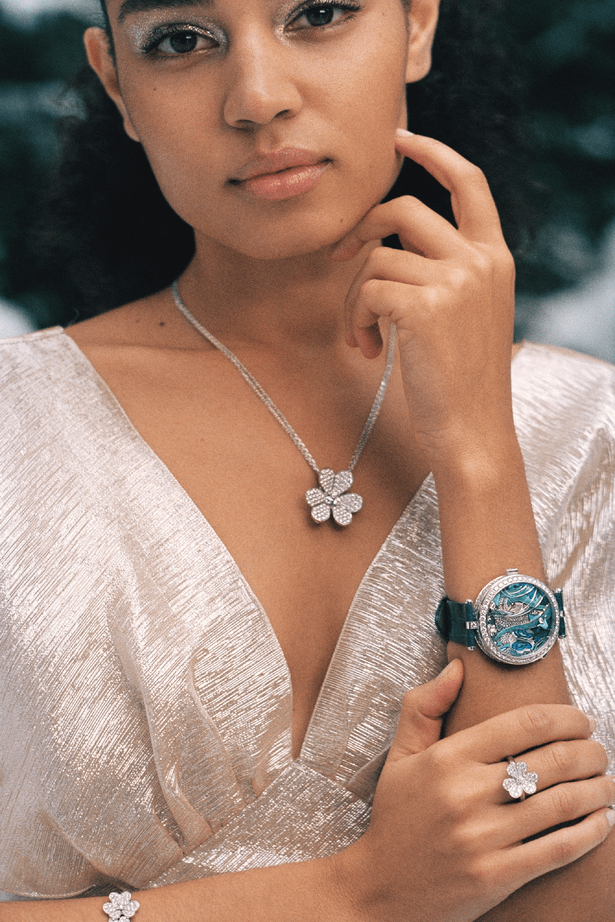 Friday July 8, 2022
If you've never heard of French luxury jewellers Van Cleef & Arpels, here's your crash course: Grace Kelly, Elizabeth Taylor, and Marlene Dietrich were fans, wearing custom jewels on a royal honeymoon, a famous costume ball, and on the set of Alfred Hitchcock's 1950s thriller Stage Fright, in that order.
Numerous members of the royal houses of France, Spain, Iran and India have scrawled their names in the handwritten record books that are safely stored in the Parisian maison's air-controlled archives, ordering custom crowns set with rubies, emeralds and sapphires, and exuberant parures or "sets" of precious jewels.
Queen Nazli of Egypt ordered one consisting of a vast diamond necklace, two pairs of earrings and a tiara for her daughter's wedding jewels in 1938, then promptly ordered a second and even more luxurious clutch of diamond-encrusted pieces for herself.
You've seen their best-selling four-leaved-clover motif Alhambra collection, first designed in 1968, on everyone from Reese Witherspoon to Catherine, Duchess of Cambridge, and may recognise their famed "mystery" gemstone-setting technique in photographs of bejewelled flowers, even if you're not quite sure why.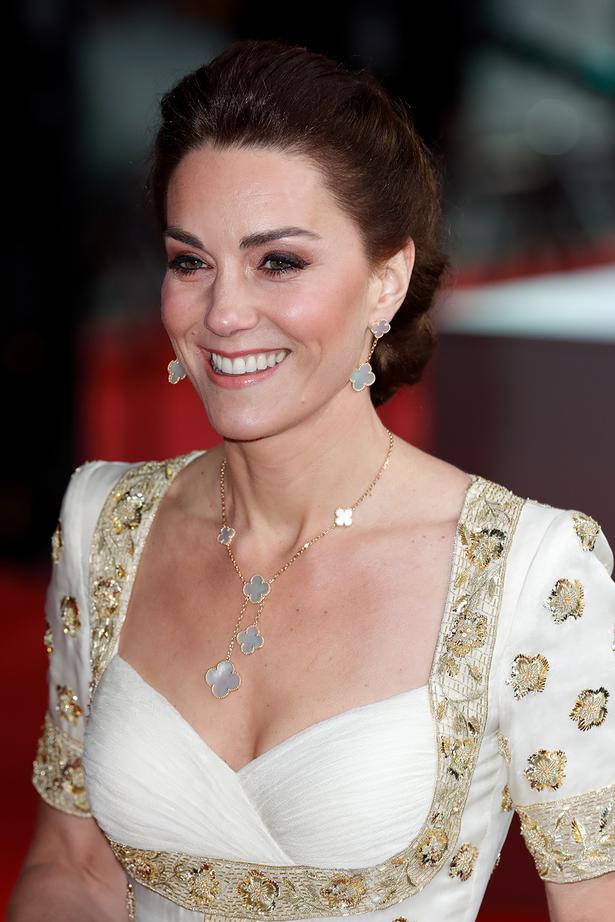 The firm's beginnings go back to Paris, 1895, when Estelle Arpels, the daughter of a gemstone dealer, married Alfred Van Cleef, the son of a stone cutter. Just over 10 years later, the first boutique opened at 22 Place Vendome, arguably the world's high jewellery epicentre, where it remains to this day.
They are the definitive jewellers of storytelling, weaving French folklore and ancient love poems into their collections, but also the jewellers of movement, famous for their tiny dancing ballerinas and fairies, and the effortless movement of their creations.
There are bound to be brand aficionados in Aotearoa, but now that this most Parisian of Parisian jewellery and watch houses has opened a boutique on Auckland's Queen St, expect numbers to surge.
READ: Meet Jessica McCormack, The Diamond Doyenne
New Zealand is about as far as you can get from Paris without going to Antarctica, so why Auckland, and why now? "Strangely enough, just 20 years ago we were not so present in that part of the world at all," says the house's ever-elegant president and chief executive Nicolas Bos, who also serves as creative director. "We've been developing our distribution step by step, starting with Hong Kong and moving progressively south and east.
And in the last few years, New Zealand has really appeared on the map, Auckland particularly. We quietly started to look for the right location and it took a while, but we got very lucky with our team finding a great location in the heart of the city, so suddenly Auckland was high on the agenda. We've opened our Auckland boutique before Vienna or Barcelona, for example."
Sweeping the corner of Queen and Customs Sts, the design of New Zealand's first Van Cleef & Arpels store takes its cues from its predecessors. "It's in the same spirit as what we see in London, for instance," Bos says. "There's a mix of art deco, a touch of Japanese, and something very residential about the dark, warm colours — a bit like an apartment. And while there are shared elements, all our stores are quite different. We work as much as possible with craftspeople to create Murano glass chandeliers or de Gournay hand-painted wallpaper, for example."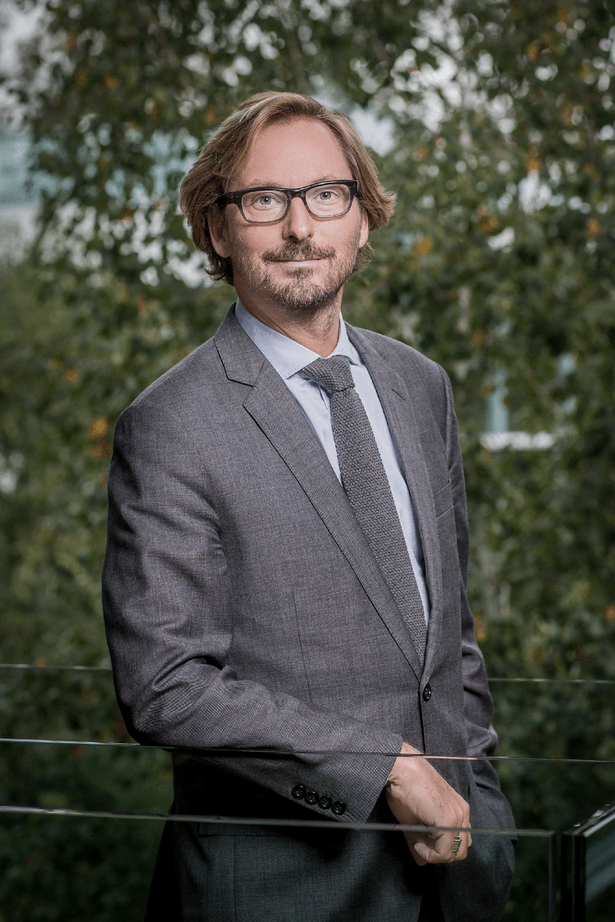 And before you assume that the new Tāmaki Makaurau location will be a watered-down version of what bigger cities might see in terms of stock, think again. "All of our stores present the spectrum of the maison," explains Bos. "From high jewellery and unique pieces to heritage pieces and museum pieces. It's important for us to introduce the brand and physically show our patrimoine."
It's this last word that is really the most vital to understanding what Van Cleef & Arpels is all about — the brand's legacy and heritage. They have been nothing if not passionate about painstakingly maintaining — and diligently building upon — their archives, including actively scouring auctions and estate sales for long lost pieces from their past and, where possible, buying them back.
Van Cleef & Arpels exhibitions — at Paris' Natural History Museum, London's Masterpiece exhibition, or Milan's Palazzo Reale — are exquisitely curated romps through their 116-year history, covering the exuberance of the Art Deco era in the form of cascading diamond necklaces, the precious minaudieres or vanity cases created from 1933 onwards, or the floral fantasies they've been coming back to time and again since their beginnings.
READ: The Significance Of Our Jewellery & Why It Matters More Than Ever
In Paris, the walls of the L'Ecole School of Jewelry Arts, supported by the brand, are adorned with plaster moulds of archival pieces and beautiful gouaches (paintings) of period designs. These homages to the past are also key to understanding how they have managed to draw from their vast heritage without succumbing to nostalgia.
Take Alhambra, first conceived of in 1968 by the founders' nephew Jacques Arpels as a station necklace of quatrefoil motifs symbolising luck. It has been in production ever since and, in terms of recognisability, is up there with Cartier's Love bangle or Tiffany & Co's silver bean necklace. Bedecked in hardstone like stripy tiger's eye, pale lavender chalcedony, or inky onyx, or kept in simple, textured gold, Alhambra pieces range from double rings in mother of pearl like two puffs of cloud, or super-long station necklaces to double or even triple around the neck.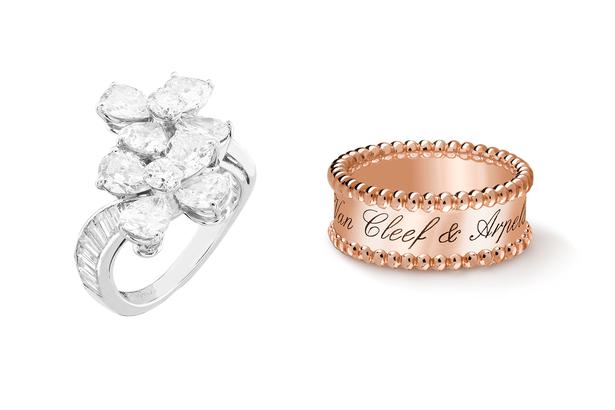 "We think it is going to be mostly daywear that sells for a start," Bos says of the sort of things he expects the locals to love.
"We've seen from watching other brands that the local audience is developing quite a strong understanding of luxury. New Zealanders seem to be very proud of and attached to their love of nature and their easygoing way of life. I think collections like Alhambra — symbolising luck — and Perlee, which is easy to wear, will be the first ambassadors for the brand. But we never come with an idea of what will sell. We talk to individuals. Maybe someone has an absolute passion for watchmaking, and wants to see an extraordinary jewellery watch."
That might mean the presence of a timepiece like the Lady Arpels Poeme Rose watch, based on a 17th century French love poem and featuring on its dial a rose garden in gold, diamonds, sapphires and enamel.
Or perhaps one of the house's automatons will make an appearance, like the Reveries de Berylline "extraordinary object" that combines high jewellery and watchmaking techniques with fantasy, in this case, a bejewelled hummingbird beating its wings inside a magical opening flower. It might sound like some sort of precious fever dream, but Van Cleef & Arpels' automatons really do have to be seen to be believed.
As for Bos' idea of New Zealand, which he will first visit later this year, it stems mainly from what he's seen in exhibitions and on screens, big and small, about the country.
"It's a mix of travels from 17th-18th century, Cook's travels, oceanic art, exploration, encounters between different cultures, Māori art and extraordinary pieces coming from local culture," he says. "And of course Lord of the Rings and Top of the Lake," he adds with a self-deprecating laugh. "I definitely need to explore it and see some of your extraordinary natural landscapes," he adds.
Perhaps, in Aotearoa, Bos will discover a new creature or plant to inspire. Having made jewellery versions of poppies and roses, ferns and forget-me-nots, as well as lions and leopards, shaggy dogs and ducklings, might there be a precious tuatara or kōwhai in the future? Time will tell — and this is one heritage jeweller who will continue to delight jewellery fans for countless decades to come.
Find Van Cleef & Arpels, corner of Queen St & Customs St, (09) 951 6435, Vancleefarpels.com
Share this: