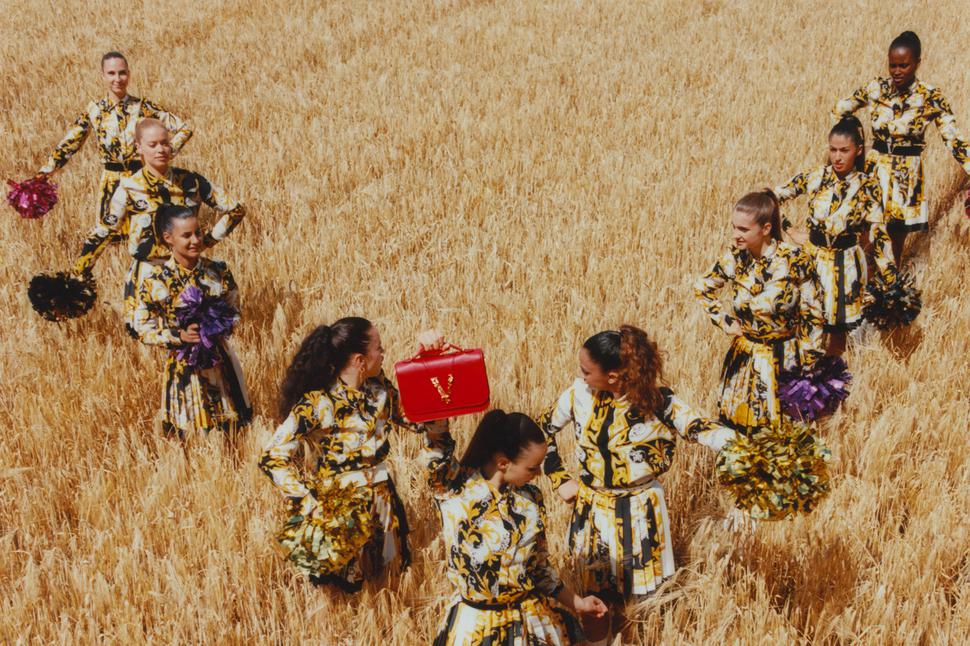 A Joyful Paris Cheer Squad Stars In Versace's Latest Campaign
The celebrated cheer team set a positive tone in the first round of the #VeryVersace challenge
Monday July 20, 2020
Finding fresh ways to connect with customers from a distance, several fashion brands are utilising its reach via social media.
For Versace's latest campaign #VeryVersace, the Italian luxury brand highlights the power of community over lockdown. 
The initiative features people from around the globe creating V-shaped formations through groups, objects, landscapes and scenes from their everyday lives.
Starring in its first campaign is the Paris Cheer squad dressed in a uniform of Versace's iconic Barocco-print, and swapping pom-poms for the aptly named Versace Virtus handbags - named after the Roman deity Virtus, symbolising strength, courage and virtue.
WATCH: Paris Cheer squad's #VeryVersace challenge
Creating V formations, the new campaign gives a positive perspective in a time where the global fashion industry is undergoing several changes. 
Created over lockdown, the #VeryVersace challenge aims to engage, excite and entertain the Versace community over social media, and some of the submissions include V formations from everyday life around the world including patches of grass, mountain vistas, streets lined with palm trees, bridges, shadows and more.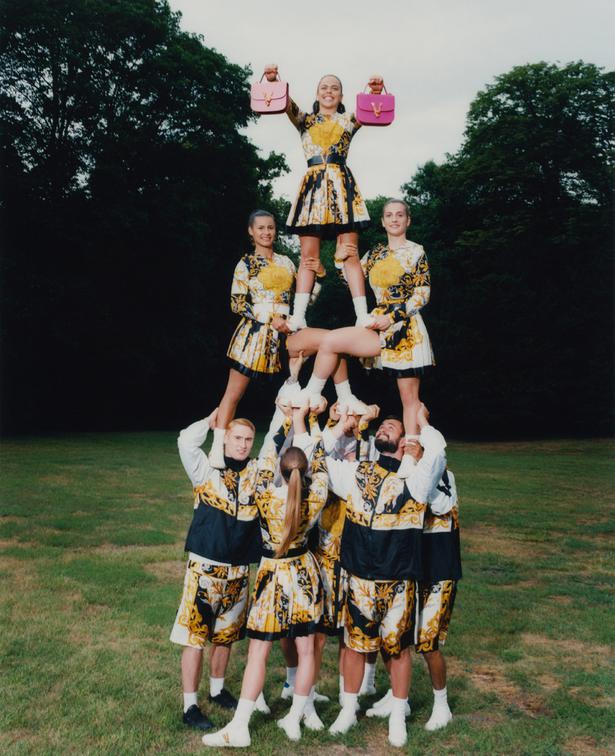 How to participate? simply share anything on social media using the hashtag #VeryVersace that symbolises a V-shaped object.
You can also shop the collection online.
Now give us a V!
Share this: