Victoria Beckham's Fresh Perspective On Fashion Is Full Of Spice
The designer shares how all her old ideas about fashion have gone out of the window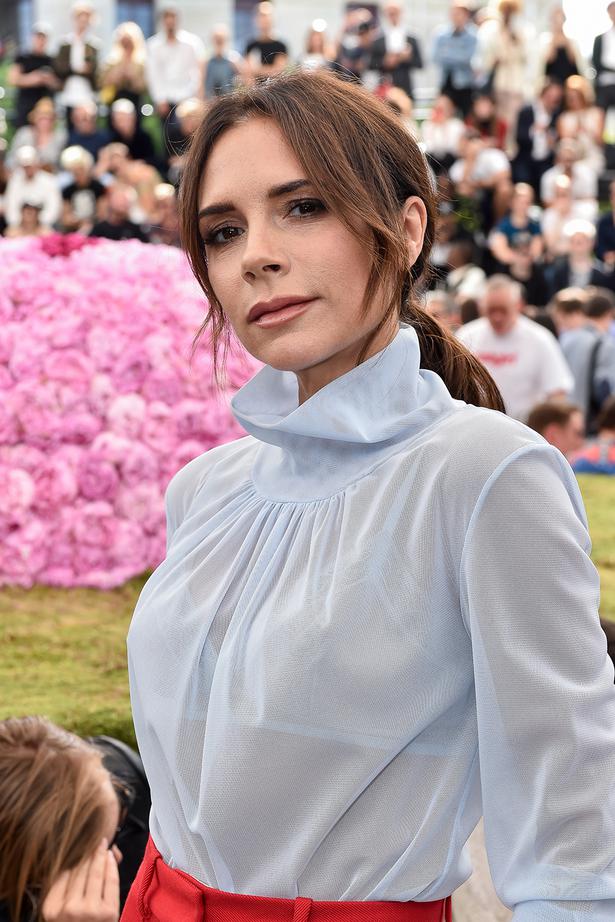 Saturday July 24, 2021
Victoria Beckham settles back into a pristine white sofa on the first floor of her Mayfair store as she explains how five months in Miami changed her style.
"We went for five days back in January because David needed to be there for his football team [Inter Miami] and ended up staying all winter and spring. I didn't have a lot of clothes with me, but even if I had, I don't think I'd have worn them. Let's just say less is more in Miami."
She's not talking about understatement, but about the skimpiness of their clothes. There's a lot of flesh on show, she says. Having spent years distancing herself from the crop tops and fuchsia Birkins of her Wag days, I get the impression that Beckham found Miami style fun, if not always to her taste.
READ: Victoria Beckham Sparks A Hemline Rebellion At London Fashion Week
"It definitely gave me ideas for the new collections," she says. "When I went to New York a few weeks ago for work, I found myself dressing differently. I definitely don't feel I want to wear a pussy-bow blouse and a midi skirt at the moment. Nothing prissy or uptight feels right."
Not that she's degenerated into elasticated waists — not outside the gym, anyway. Her collaborations for Reebok flew during lockdown and she wears the kit on her daily 10km runs (which she follows with some serious cardio in the gym). But jogging pants are not something she cares to wear beyond her workouts. The day we meet she's in white stilettos, a smoke-grey cashmere skirt and a matching jumper with a key hole cut at the front that doesn't allow for any kind of underwear.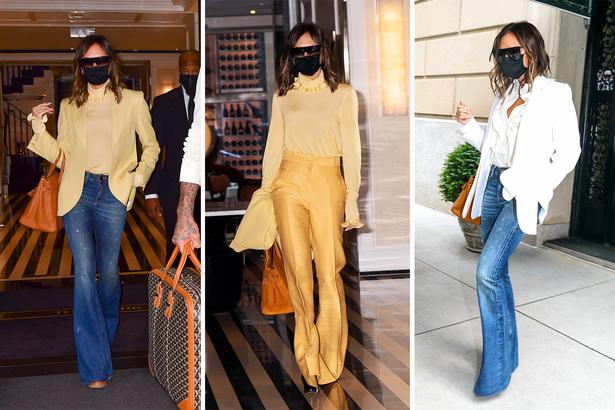 Perched on the sofa next to her is a limited-edition cream canvas Birkin with burgundy trim and a patterned scarf artfully tied around its handles. It's a world of nuances away from the primary-coloured Birkins she used to match to her body-con Roland Mouret Galaxy dresses circa 2007, before she became a designer.
In 2014 she had a major wardrobe clearout, selling 600 items on Theoutnet.com with the proceeds going to charity. That still leaves a substantial wardrobe for her 10-year-old daughter, Harper, to play in. But Harper, says her mother somewhat cryptically, "is very appropriate in the way she dresses". She wouldn't wear a Birkin for instance, "although some celebrity children do," she notes.
Even a fashionista needs to streamline sometimes. Which is why she likes packing. "It focuses your mind on the items you really want to wear; I think that's good practice. We all expect our clothes to do a lot more now. It doesn't feel right endlessly shopping."
It's Time To Start Respecting Victoria Beckham As A Fashion Designer
Presumably she didn't travel so lightly back in 2006, when Wag style took the world by storm (and then got blamed for England's lacklustre performance on the pitch). "My suitcases weren't as big as you might think," she says. "Did you ever see how teeny all my shorts were?"
She recently had fun on Instagram posting pictures of some of the outfits she had worn then, in Baden Baden. "I'm pretty sure I was being ironic," she says of some of the notorious old looks. "At least I hope so." Has she enjoyed following the current Wags? "I haven't really seen anything," she confesses. (She hasn't watched the games, either, although her husband was at the England-Scotland match.) "I don't think it's such a thing now."
It's true. The conversation around the Wags has changed, dissolved even. The term itself, an acronym for Wives and Girlfriends, is problematic these days, reducing all those women to clothes hangers and chattels. "Back then you got criticised in the press if you dared to wear the same thing twice. Now it's the opposite. It's amazing how things have moved on."
That's one reason why she's taken the fairly drastic decision to reduce prices in her collection by between 30 and 40 per cent — a target she's achieved by examining every aspect of the business, from fabrics (incorporating more jersey into ready to wear) and manufacturing (as well as the UK and Europe, some of it's now made in China), to the design, which is simpler.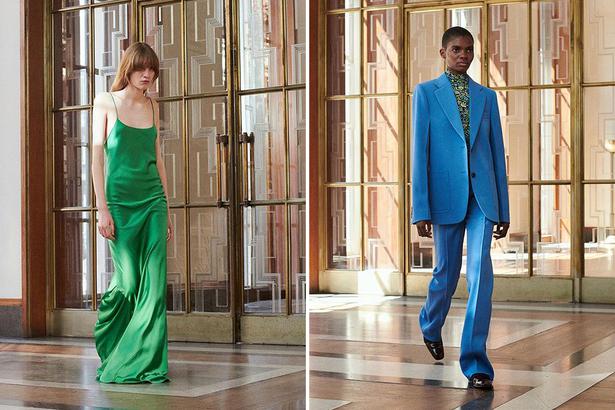 We're not talking athleisure, just a less uptight approach, which doesn't look noticeably different from previous collections. There are long bias-cut silk slip dresses, colourful trouser suits, checked belted coats and co-ords, plus some fluid, low-cut mini dresses inspired by her time in Miami, which doesn't appear to have had much of a lockdown. "I'd wear that," she says of the mini. In fact, she stresses, there's not one piece across the collection that she wouldn't wear.
It's clearly important for her to emphasise this because designing a collection which, in price and quality, sat alongside Chloe and Marc Jacobs, Prada and Gucci — labels she wore in her pre-designer days — was a point of pride for her. This new pricing strategy, and the fact that she's rolled the cheaper Victoria, Victoria Beckham line in with her main collection, is a brave move.
READ: Victoria Beckham's Beauty Evolution: Her Best Looks
After her company shed 20 per cent of its staff last year, those who had gleefully predicted her label's demise sat back to watch the unfolding drama.
Instead she restructured, retrenched and doubled down. Failure, however, is not an option she'd ever willingly entertain. Cutting prices might seem a form of capitulation, but it's a potentially savvy move. It's still by no stretch a budget brand, with trouser suits priced around £1300, and dresses starting at £350, with the more elaborate ones costing £1500, but that's a strategy that undercuts most of her rivals, leaving few competitors in this area.
The big question is whether that's because there isn't a demand, or because other brands haven't thought to question the current status quo.
One thing she's clear on: "We absolutely haven't compromised on quality," she says. "You just don't need to spend huge amounts of money to get beautiful clothes." These days, even a Beckham thinks twice before she buys.
– Telegraph Group Ltd
Share this: