Up Close with Kiwi Victoria's Secret Model Georgia Fowler
On the eve of walking the international extravaganza that is the annual Victoria's Secret Show, New York-based NZ model Georgia Fowler talks about the hard work and dedication to stay at the top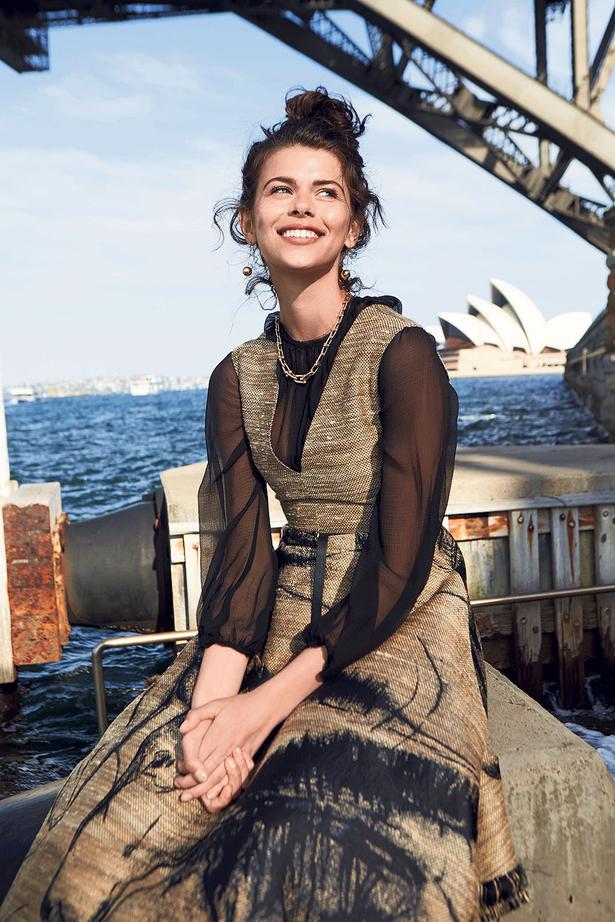 Wednesday Nov. 15, 2017
Georgia Fowler has been up since 5am. She's now sitting precariously on a concrete plinth underneath the lofty Sydney Harbour Bridge, waves crashing below, and wearing a dress made from some sort of raffia, the volume of it battling with a strong gust of wind that nearly pushes her over the edge and into the harbour.
She's unfazed by the elements, and you can tell she's dealt with much worse on location; the steely determination in her eye a sign this model is committed to getting a good shot.
"Often as a model you're styled as the team has planned. But on some of my more recent shoots, like today, I've found that the teams are often asking for my input, which I love," says the 25-year-old Kiwi, who is now based in New York.
"It may be about what hair and makeup looks suit me best, or even posing and attitude ideas. I like having some of that creative freedom behind the lens, it helps me show more of my personality."
Today, Georgia's personality shines through, the model taking in her stride simultaneous direction from me as I style each shot, our photographer Rene Vaile, hair and makeup artist Isabella, and her agent Dolli who updates Georgia throughout about where she needs to be and at what time during her whirlwind stop in Sydney.
The early-morning call time for a breakfast TV interview was followed by several more interviews, portraits and magazine fittings, leaving little time to be at any given one place for long, but on set, Georgia engages with everyone, from the photographer to the intern.
Such a work ethic, combined with a sense of appreciation for those working around her, has been the key to Georgia's success.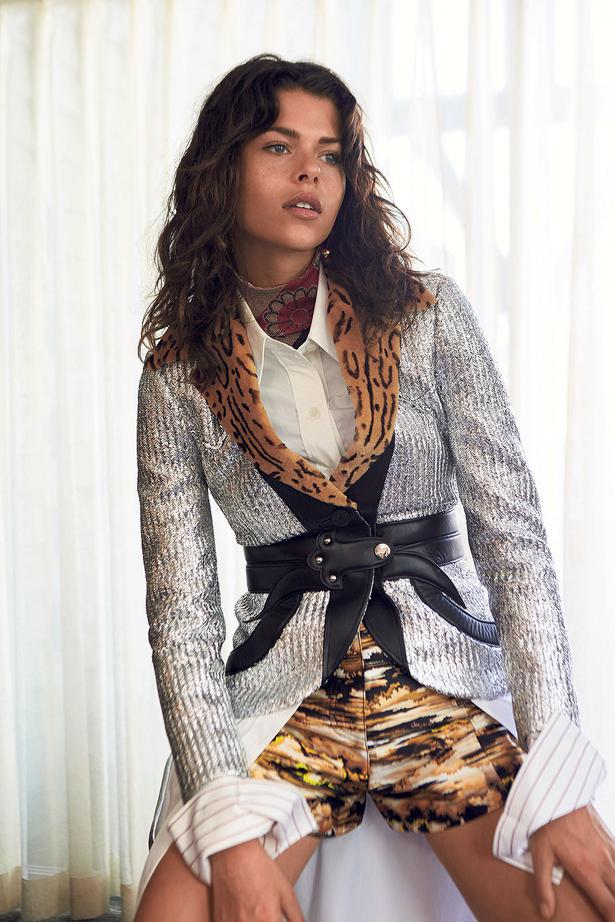 Her latest coup is walking in this year's Victoria's Secret Fashion Show in Shanghai which is to be televised on November 29. It's Georgia's second year as an "Angel" in the much-hyped show that is covered and watched around the world.
Walking a Victoria's Secret Show is a pivotal career moment for models: previous Angels include Heidi Klum, Tyra Banks, Stephanie Seymour, Alessandra Ambrosio, Adrianna Lima and Karlie Kloss, to name a few.
It's a big leap into the more lucrative side of the industry, often leading to even bigger work and endorsement deals worth millions.
"Walking for Victoria's Secret is like making the Olympic team for me," says Georgia. "It has always been a dream of mine for as long as I can remember, I feel so incredibly lucky that my hard work and dedication was recognised and I secured a spot in the line-up among some of the most hardworking women in the industry."
It's been almost a decade since Georgia, then still attending Diocesan School for Girls, was scouted by a local modelling agency, along with sister Kate. Her parents, Australian pro-golfer Peter Fowler and mother, New Zealander Kim, are responsible for the Antipodean divide, but Georgia insists home is wherever her family is.
Kate resides in Sydney with her husband Justin Hemmes, the CEO of the influential and glamorous Merivale hospitality group, and their two children.
READ: 6 Things to Know About Georgia Fowler
"My family is my biggest support system and I wouldn't have had the success without them," she says. "Mum travelled with me for years and is always there if ever I need to FaceTime when the going gets tough or when I'm lonely away from home. Dad has always taught me to work hard and never give up.
"My parents came to watch me walk in the Victoria's Secret show last year in Paris, and I even caught a glimpse of tears in both of their eyes through the crowd. My aunties had an Angel viewing party at home with all my cousins — they all wore wings — and are coming this year to cheer me on in Shanghai. I couldn't wish for a more supportive family, and know they'll be reading this back home — so thank you and love you guys."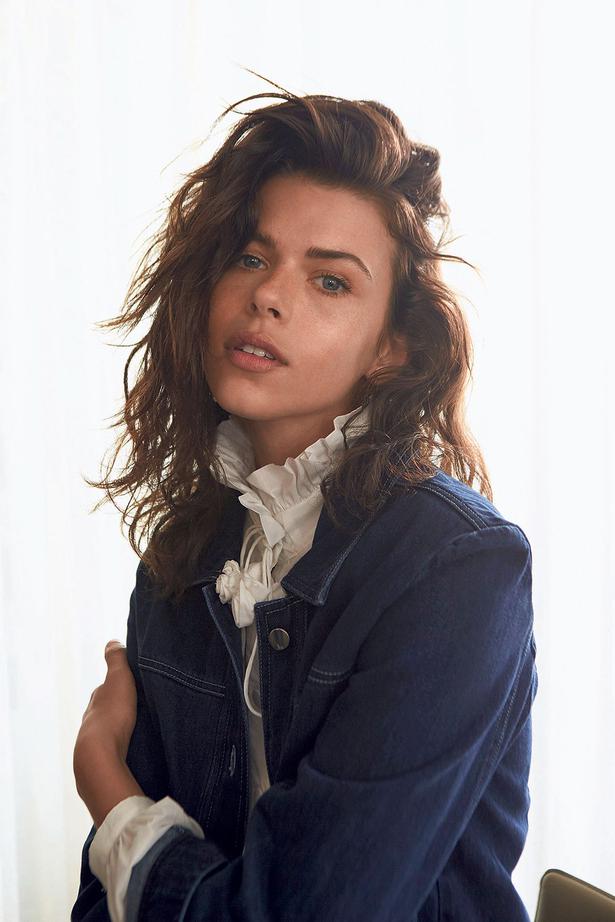 For sister Kate, Georgia's success is no surprise. "Her achievements and her ability to keep building on them make us all so proud — but to anyone that knows G it's not too surprising," she says.
"The role of luck in modelling success can feel disempowering to those starting out. Getting knocked back by industry powerbrokers is easy to take personally, but Georgia turned this into an edge by focusing on the things she could control."
There's little trace of the once shy teenager today, replaced instead by a worldly, well-travelled woman on the cusp of bigger things. So far this year she's been on the cover of 10 international magazines, including a pivotal cover for Australian Harper's Bazaar by top fashion photographer Darren McDonald.
Other covers include the widely circulated French Glamour magazine, GQ Magazine South Africa, Harper's Bazaar Singapore, plus editorials for edgier titles, including CR Fashion Book, Love and Self Service, showcasing her effortless ability to transform from Victoria's Secret bombshell to artful high-fashion model.
She's recently come off a busy show circuit, walking in shows across New York, London, Milan and Paris that played to her versatility: glitzy Balmain, ladylike Emilia Wickstead, quirky Miu Miu, street-inspired Yeezy and the mass-appeal of Topshop Unique. Her global appeal is clearly one of her biggest calling cards and brands can't get enough.
READ: Georgia Fowler is the Star of Yeezy Show
Although she's often clad in international brands, she also champions the local labels she grew up with, including Ruby and Georgia Alice — using her influence to give these brands global visibility.
She has 347,000 followers (and counting) on Instagram and, unlike the carefully curated accounts of other model influencers, Georgia's social media feels less contrived, sharing her growing modelling portfolio alongside downtime spent with friends and family.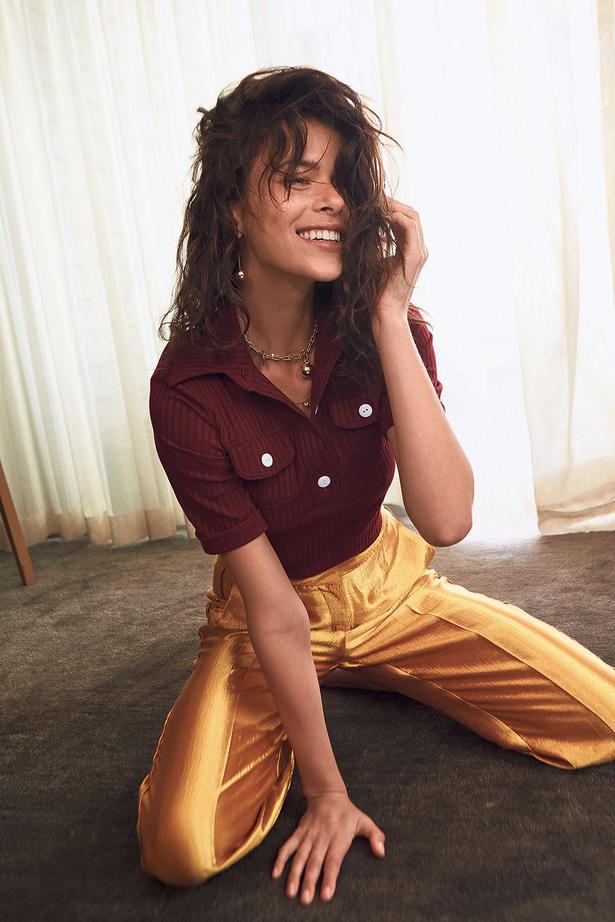 "I am my harshest critic — I always have been," says Georgia. "I think sometimes we want to try and control a lot of things that we actually can't, and the best advice I've been given is to relax and just enjoy the ride rather than pushing myself too hard. Through that, I've really learned to listen to my body and adapt my lifestyle to what suits it best."
And, like any highly paid athlete on the go, Georgia's adept at making sure she stays in shape whenever she is in the world, mixing up her training regime with her personal trainer Joe Holder, whose celebrity clients include Naomi Campbell, Bella Hadid and Harley Viera Newton.
"Outside of that I like to mix in Pilates, HIIT classes and boxing. Working out helps with the mental preparation as well — I'm all about those feel-good endorphins! In addition to that I find that when I'm eating well and my body is looking good, I naturally feel more confident."
Sister Kate admires Georgia's dedication to the physical demands that come with the job. "Our dad is a professional golfer and practised harder than anyone. There was always something to improve on, a reason to hang in when things weren't going your way. Georgia embraces that work ethic, approaching modelling as an athlete would — always turning up fresh, prepared and with the right attitude."
In April, Georgia also starred in the video for Selena Gomez's song with Kygo It Ain't Me, as the girlfriend of a man who's lying comatose in hospital after a motorcycle accident. As expected of anyone thrust into the spotlight, her love life has become tabloid fodder with reports linking her with the likes of Harry Styles, Leonardo DiCaprio and, more recently, Nick Jonas.
Georgia takes this all in her stride, surrounded by supportive family and never forgetting where it all began. "I remember doing New Zealand Fashion Week and being so nervous at the castings and over the moon when I booked more than one show," she recalls.
"I also remember getting my first lingerie campaign and taking my girlfriend to Euro in the Viaduct to celebrate with pink lemonade and a bowl of fries, thinking I had made it."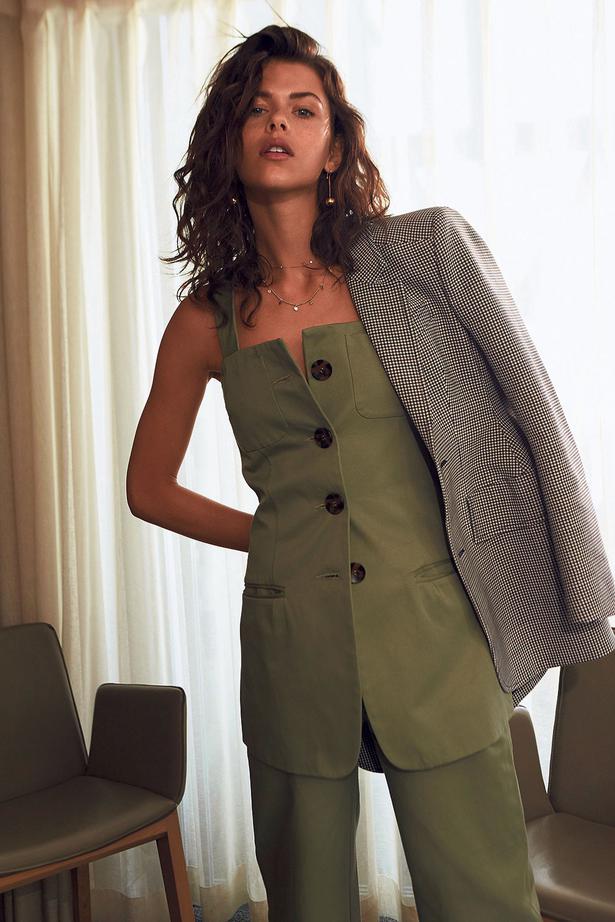 QUICK-FIRE ROUND WITH GEORGIA
Your favourite place to visit in the world?
Home. If I ever have time off, I want it to be spent with those I love.
What are you currently reading?
Leila's Secret, by Kooshyar Karimi.
Favourite place in New Zealand to unwind?
I love getting over to Waiheke Island, or taking a hike on the west coast beaches.
What was the last song you downloaded?
The Kendrick Lamar album.
Favourite place for dinner and drinks in NYC?
Blue Ribbon Sushi and Socialista for a cocktail.
What do you always pack?
I always travel with a skipping rope and some ankle weights, as well as some protein bars as there is nothing worse than waking up jet lagged, unable to sleep out of hunger.
On the plane I try to sleep as much as possible, even if that just means resting my eyes, drink LOTS of water, and get a strong coffee or two and a workout in on arrival.
I try not to freak out too much if I can't sleep at night, as worrying about not sleeping only worsens the problem — I'm only in one place for a couple of days anyway, so never really need to get on the time zone.
What are you doing for Christmas?
I'll be in New Zealand for Christmas with my family and hopefully get a few weeks at the beach.
With the show happening in Shanghai this year, what are you looking forward to the most?
I have lots of close friends doing the show this year, so I'm just excited to go away with all of them, and get up on stage for another groove, and then eating some deserved dumplings post show.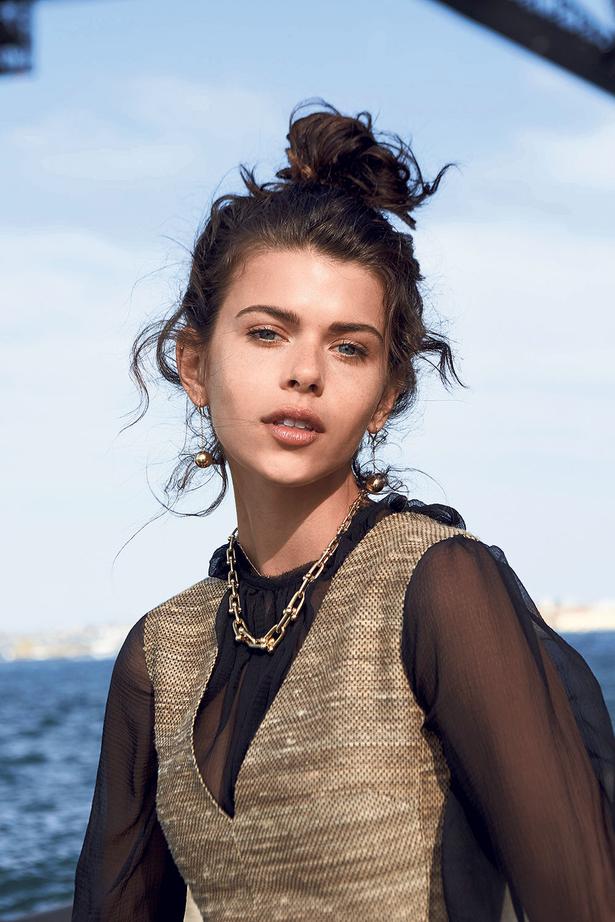 Photographer: Rene Vaile at Union Management. Fashion editor: Dan Ahwa. Model: Georgia Fowler from IMG Models Australia. Hair and makeup: Isabella Schimid from Union Management using Sachajuan and Marc Jacobs Beauty. Photographer's assistant: Dan Mulheran. Special thanks to Qantas and Pier One Sydney Harbour Pieronesydneyharbour.com.au.
• Viva fashion editor Dan Ahwa flew to Sydney courtesy of Qantas, which flies daily from Auckland to Sydney. Economy flights, one way from $247 and return from $564, including "all the frills", food, wine, checked luggage, entertainment and Qantas Points.
STOCKISTS: Dior, Georgia Alice, H&M, Liam, Louis Vuitton, Paris Georgia, Tiffany & Co., Wynn Hamlyn.
Share this: