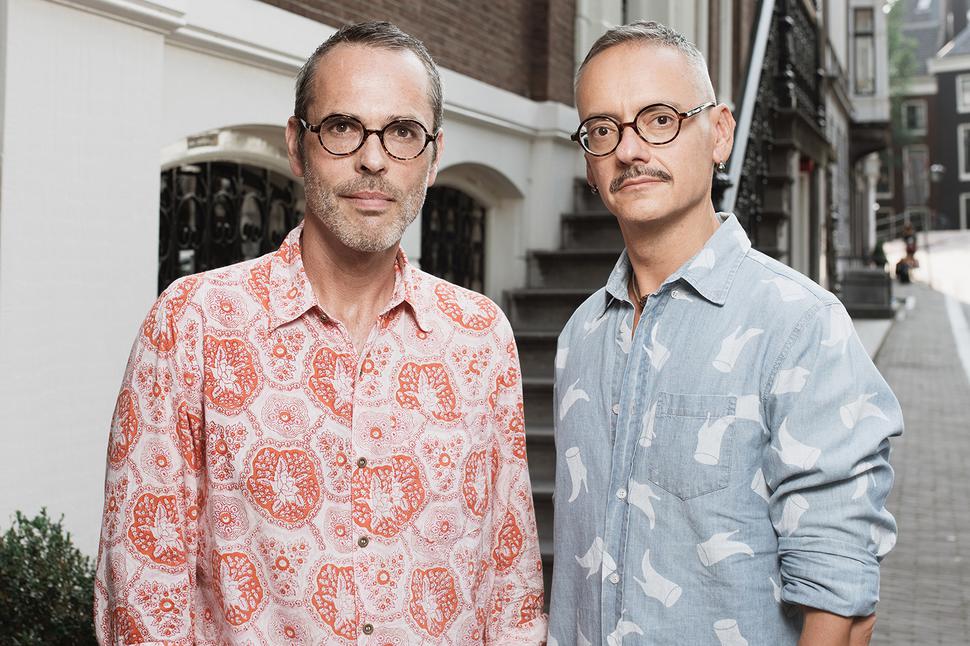 See Viktor & Rolf's Boundary-Pushing New Eyewear Collection
Built around the power of transformation, avant-garde fashion house Viktor & Rolf's latest collection of opticals is eye-catching indeed
Wednesday Oct. 2, 2019
Fans of fashion house Viktor & Rolf can now get their hands on a piece from the brand at a fraction of the price, with its eyewear range now selling exclusively at Specsavers in New Zealand.
Known for avant-garde designs, like the viral looks from its Haute Couture spring/summer 2019 collection, we spoke to Dutch designers Viktor Horsting and Rolf Snoeren about their stylish and statement-making eyewear collection.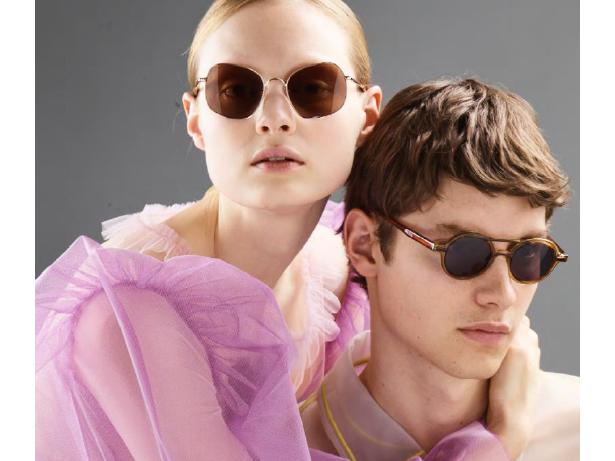 Your collections are often theatrical and avant-garde – how did you go about translating this aesthetic into wearable eyewear? What were some of your key influences?
We designed our eyewear collection with the same approach as all our creations and 'the power of transformation' remains a central motif.
Something familiar is infused with the unexpected, with often a surrealistic approach. In this manner, we organised the collection into various groups: a variety of 'sculptural' glasses that are crafted to look as if the volume of the frames is pinched, and as if the framework is malleable.
Under the theme of 'patchwork', the composition suggests that various models are intertwined with each other to create something new.
Lastly, the collection features a 'glamorous' series of glasses where the wearer can choose to embellish their frames with crystal elements that are reminiscent of jewels. These frames can be worn with and without the accessories.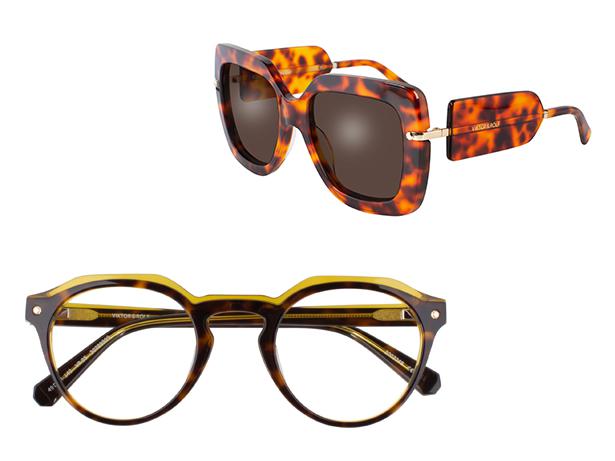 It's rare these days for designers to just focus on clothing – Viktor & Rolf has branched out in several different areas including fragrances and obviously eyewear. Why do you think it works to offer consumers more than just clothing, and are there any other avenues you're currently exploring?
We consider everything to be housed in one universe: fashion, fragrance and eyewear combined under our brand name. The development side of fashion, fragrance and eyewear are different by nature, however, with these tools our dream is to convey bold and transformative messages.
With your most recent haute couture collection, you tapped into meme culture and Instrammable fashion, a move that proved very popular. Why was this something you wanted to explore?
We wanted to comment on how fashion is consumed in social media. And we wanted to literally explore how much of a message you can give with clothes.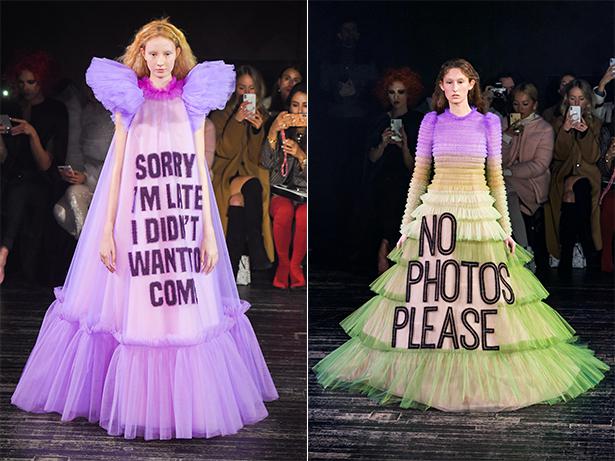 You're often described as 'fashion artists' – what are some of your current favourite places outside of fashion you're finding inspiration?
To be honest, we never really purposely look for inspiration. It is all there, you just need to sit down and be quiet and concentrate and, in our case, talk to each other.
How do you go about translating this artistic sensibility into a commercially viable business?
It's a balancing act. We continue to strive for a balance between art and commerce, this is a challenge of our industry but one that keeps both our creative and commercial wheels turning.
What works in real life does not necessarily translate on the catwalk and the catwalk for us is still more than the trend of the season, it's a way to communicate a dream.
What's next on the radar for Viktor & Rolf?
Stay tuned…
• Viktor & Rolf's latest eyewear collection includes 15 frames, including 12 exclusive optical frames and 3 sunglasses; and is priced from $459 for two pairs. Visit Specsavers.co.nz to see the full collection.
Share this:
More Fashion / The Latest