Meet The New Artistic Director of Louis Vuitton Menswear
Why Virgil Abloh's appointment at Louis Vuitton proves the winds of change are whistling through luxury fashion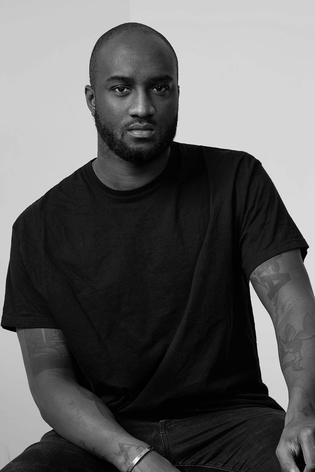 One can only hope that Louis Vuitton, the billion-dollar French fashion house that on Monday announced the appointment of Virgil Abloh as artistic director of its menswear division, has ample security when he debuts his first collection in Paris in June. Because what the legacy brand has nabbed in Abloh is a designer who has been able to distil pop culture, the zeitgeist, the aura of cool, the glamour of celebrity and a kind of glossy hipster diversity down into motorcycle jackets, T-shirts and sneakers. And that fizzy potion has crowds going wild, which surely is what attracted Louis Vuitton executives in the first place.
He is the man behind Off-White c/o Virgil Abloh and a prolific collaborator, having partnered with everyone from Swedish furniture company Ikea to fragrance brand Byredo. He is a DJ. He is a globe-trotter and a Pied Piper. He bears all the earmarks of it-ness. And now, as he takes the menswear reigns at a global fashion house, he becomes the rare black designer with a leading role at the tippy-tippy-top of the fashion pyramid.
READ: The Craze Surrounding Off-White Designer, Virgil Abloh
"It is an honour for me to accept the position of men's artistic director for Louis Vuitton. I find the heritage and creative integrity of the house are key inspirations and will look to reference them both while drawing parallels to modern times," Abloh said in a statement.
His accomplishments make Abloh a rock star to his legion of fans and those fans are the hyper-energized, emotive sort who are willing to storm the barricades with the hope of breathing the same air as their anointed one.
This is not speculation. It is historical fact. When Abloh presented his Off-White fall 2018 women's collection in Paris earlier this month, there was a near riot outside the venue. The chaos was such that it forced the question: Is the fashion that good?
The answer depends to a great degree on exactly how one defines fashion. Abloh, whose early success has been in menswear, has not popularised a particular silhouette; he hasn't worked any kind of magic with fabric. He doesn't have a signature aesthetic, but he does have a recognisable logo: the thick white slashes that adorn his many products.
Abloh, who was born in Rockford, Illinois, studied civil engineering and architecture. He worked with Kanye West on various creative projects and delved into high-end fashion by way of an internship at Fendi.
READ: Kanye West's Creative Director Virgil Abloh Launches Streetwear Clothing
Abloh is a self-taught designer whose aesthetic is born out of his environment and his friends, his love for the ease of streetwear and his appreciation for the status and luxury of high-end apparel. In his work, he has not made a stuffy intellectual argument about who and what the culture values but he has, with nonchalance and confidence, underscored the ways in which fashion must change in order to adapt to its evolving customer base.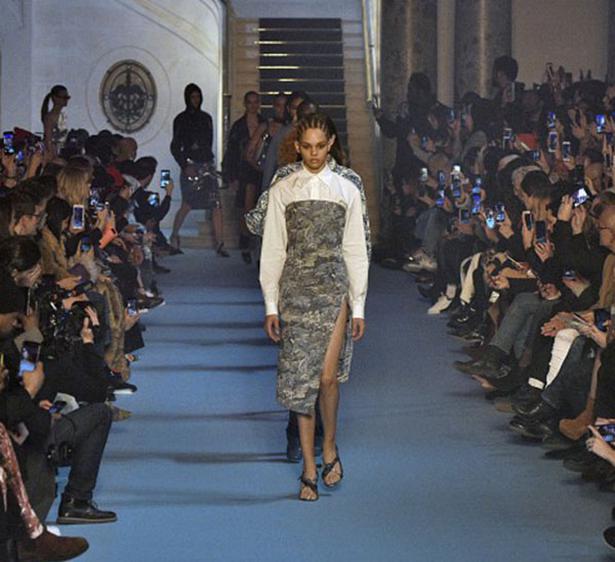 "Having followed with great interest Virgil's ascent since he worked with me at Fendi in 2006, I am thrilled to see how his innate creativity and disruptive approach have made him so relevant, not just in the world of fashion but in popular culture today," said Louis Vuitton CEO Michael Burke in a statement.
Abloh has made it clear that there is no longer a strict dividing line between high and low style, that the atelier can't dictate trends and rules to consumers and that consumers are not going to quietly accept a vision of style and beauty that feels limited or bound-up in twentieth-century demographics.
READ: Louis Vuitton Collaboration with Jeff Koons
Abloh is not the first or the only designer to head down this road - others include Balenciaga's Demna Gvasali, Gosha Rubchinskiy, Raf Simons, Willy Chavarria and even Kanye West and Kim Jones, who Abloh replaces - but he had the wherewithal and the savvy to make both the fashion elite and the urban elite take notice and also take him seriously.
In 2015, he was on the shortlist for the LVMH fashion prize, a competition that allowed his work to be viewed in the context of global legacy brands, pedigreed designers and industry Establishment.
This was no small feat because fashion regularly cribs from street style, minority communities and creative outsiders but only rarely acknowledges that inspiration or invites those who did the inspiring into the fold. Abloh entered that rarefied space on his own terms - with a swagger, but one that was light on hubris. He moved with the knowledge that while what he had to offer was not design school approved, it was dynamic and relevant - and most of all, salable.
READ: No Sex, Please: For Autumn, Fashion is All Business
In this century, the notion of aspirational fashion has changed and it is no longer defined as an haute couture dress or a bespoke suit. More often than not, shoppers long for limited edition products, customisation or under-the-radar merchandise.
Abloh is part of a generation of designers changing the definition of fashion. And that evolution is most pronounced in menswear, where customers long ago ditched the boring suits, the khakis and polo shirts and began investing in designer denim, sweatshirts, sneakers and the like. Change is coming in womenswear, too, but haltingly.
Even Abloh's attempts at womenswear have fallen far short of being disruptive. But based on the enthusiasm of his fans, they are willing to wait. That sort of devotion is not only priceless, it can't be ignored.
In hiring Abloh, Louis Vuitton has announced that it is not interested in reinventing its menswear; it's interested in re-imagining its customer.
— The Washington Post
Share this: