Appointment with the best
Rising hairstylist Mark Hampton talks runway looks, having fun with fashion and hair, and the best Toni&Guy products to use
SPONSORED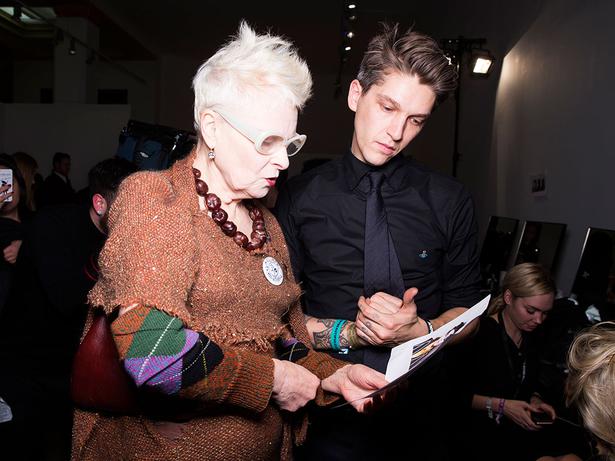 Wednesday March 25, 2015

One of the world's top young hairstylists, Mark Hampton has an infectious enthusiasm and passion for hair that has seen him work with everyone from Marchesa to Vivienne Westwood. Formerly a long-time assistant to hair legend Guido, the London-based Welshman is now the Global Hair Ambassador for Toni&Guy, and uses its product collections backstage at London Fashion Week to create memorable runway looks.
Toni&Guy has been an official sponsor of LFW for 10 years, creating trendsetting hair-fashion looks backstage at the hottest shows that can be easily recreated at home for a true hair-to-toe look.
Opened in London in 1963, Toni&Guy became an intrinsic part of the city's 1960s style scene. Now Toni&Guy products are going to be available in New Zealand for the first time. Launching in supermarkets in mid-May, the new line of hairstyling products used backstage at LFW will be available exclusively through select fashion retailers this week.
Mark talks to us about the London buzz, working backstage and modern glamour, plus shares his insider tips on how to get the look using Toni&Guy products.
ON LONDON FASHION WEEK
"At the moment London Fashion Week is really growing, we're really pushing to have our own place in the fashion market and fashion weeks; lots of the designers are coming back and doing the men's fashion week, too. There's so much growth; it's a shame that it's taken so long. But it makes it really exciting for me as an up-and-coming artist that the industry is growing; it makes me feel like I'm part of it. It's inspirational as well. London is always so quirky and individual.
"The London style is to not look like anyone else in the world, to be completely individual."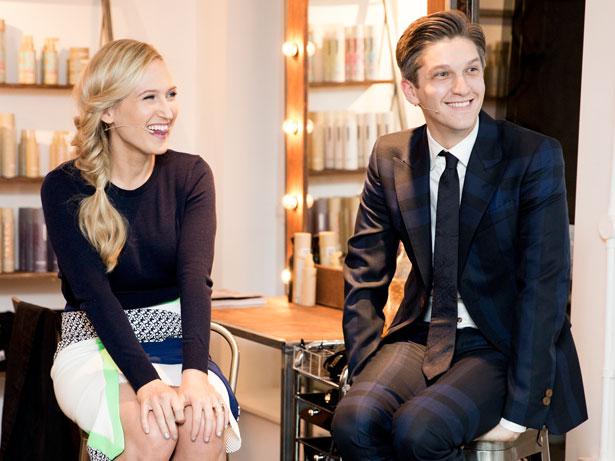 LOVING LONDON
"I love the youth, and the importance of giving people opportunities in London. There's no fear, if someone is only 17 or 18, of giving them responsibility. Proof of that is myself, I'm only 30 and I'm doing this. I don't think it would be possible in America, there seems to be a disparity between the youth and the establishment. I don't think I would be in this position if I were in America.
"I don't think you cannot be inspired when you're walking around.
"There are so many subcultures here in London; there are so many pockets of culture."
THE LOOK FROM THE HAIR DOWN
"Toni&Guy is not about hair care in the sense of thin, fine, dry hair — it's much more fun. Fashion is fun, and hair is a part of that. It's about trying to help women to know what hair works with what, and also letting them know that they don't have to stick with one look. It's about educating about styling — it's almost gone back to the 60s, when the hair cut is dead simple and it's all about the styling. It's how you can change your character very simply and quickly."
ON GLAMOUR
"Glamour has gone full circle, in the sense that it's not the 90s cheesy glamour — high ponytails, lots of hairspray. I've used the analogy of Georgia May Jagger and Jerry Hall as being the new type of glamour — now it's gone cooler and a bit more underground. The modern glamour is Georgia May Jagger and that bunch of girls."
STYLING TIPS
"A lot of people don't put any base in the hair. They work on clean hair and it often doesn't really work. I always try and put a layer into the hair, whether it's the heat protecting spray or the Volume Pumping mousse. I go through cans of that product!"
View more from Viva's Insiders' Guide to London brought to you by Toni&Guy
Share this: