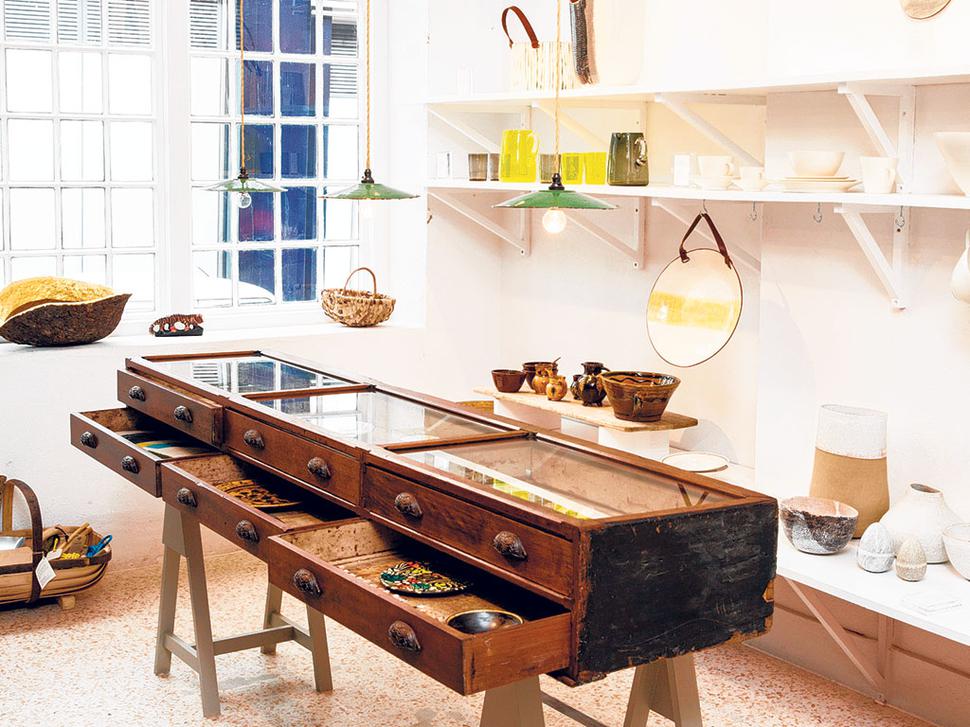 Made by Hand
The New Craftsmen is a tribute to artisanal luxury
Wednesday March 25, 2015
A tribute to artisanal luxury, Mayfair space The New Craftsmen is home to the work of more than 75 British makers working across textiles, silverware, ceramics, jewellery, glassware and more. Located in a nondescript building off Oxford St, the space acts as an oasis of considered calm against London's mecca of high street consumerism.
Founded in 2012 by Catherine Lock, Natalie Melton and Mark Henderson, every object in the space has its own story to tell: a skipping rope by Buckinghamshire-based Geoffrey Fisher features handmade wooden handles and rope; a cushion by Londoner Rose de Borman features a one-off painting handpainted on silk; handglazed vessels by potter Silvia K are made from earthenware terracotta from Ireland. Also inside the space are makers' drawers, a service that allows people to commission bespoke pieces from individual makers — from tiles by illustrator and ceramicist Laura Carlin to a patchwork quilt by Katherine May, custom furniture by Gareth Neal to handwoven textiles from Catarina Riccabona. Even the gift vouchers are made to be treasured: London-based potter Billy Lloyd handcrafts the discs out of terracotta, white porcelain or black clay.
• The New Craftsmen, 34 North Row, London, W1K 6DG.
View more from Viva's Insiders' Guide to London brought to you by Toni&Guy
Share this: