Favourite Things: Francis Upritchard
The London home of artist Francis Upritchard is full of fantastic artwork, her own and by her friends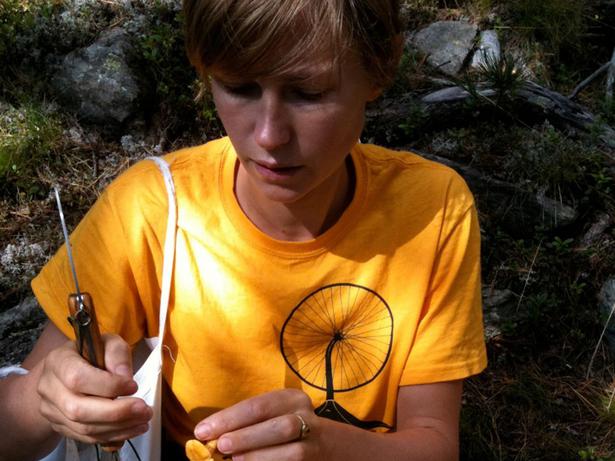 Friday March 27, 2015
Francis Upritchard makes disturbingly beautiful clay sculptures; predominantly human-like forms in various states of dress and technicolour (you can see one on top of her favourite cabinet, below right). The unusual creatures have been shown around the world, in places including Japan, Austria, Paris, Los Angeles and London, her home, and at the 2009 Venice Biennale where she represented New Zealand.
Upritchard keeps a busy travelling schedule. Exhibitions mean she is constantly on the road; then there's family in Italy and New Zealand to visit, and travelling for fun — last year to Athens, Berlin, Oaxaca and Naples.
She is currently working on an upcoming survey show and another show in New York. "The first half of this year I've been making work in a haphazard fashion," she says. "Later in the year I will develop my new ideas towards exhibiting them."
Born in New Zealand, Upritchard now lives in the gentrifying suburb of Hackney, East London. She shares a colourful three-storey apartment with husband, the well-known Italian designer Martino Gamper (his work is stocked locally at Everyday Needs, and he recently created window displays for Prada), and an "endless stream of guests". Their apartment is stylishly scattered with Upritchard's artworks and Gamper's furniture, and artworks from their family and friends.

• Francis Upritchard is represented in New Zealand by Ivan Anthony, London by Kate Macgarry, and New York City by Anton Kern.

MY FAVOURITE THINGS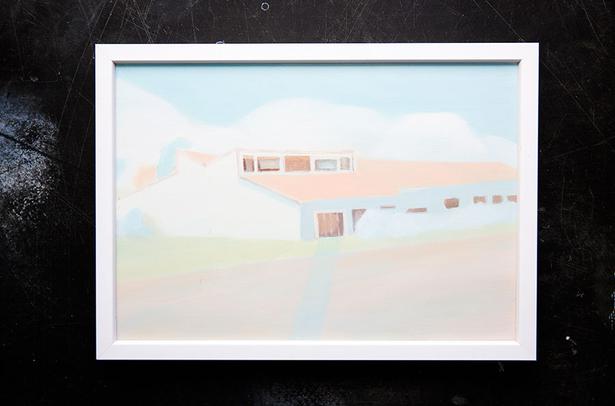 Saskia Leek painting. Picture / Babiche Martens.
1. Saskia Leek painting
This painting was a very generous birthday present from a friend. In my opinion Saskia Leek is one of New Zealand's best painters, and this modest work feels both heavy and happy. Intriguing.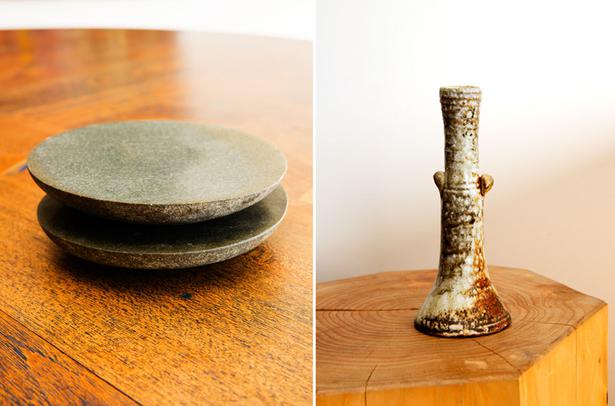 2. Stone plates
My brother Robert has been making jewellery, small domestic objects, and water features from greywacke stone for years. This is my all-time favourite piece he has made. The two halves are from one stone, and the three simple cuts transform it into two perfect platters. I collect odds and ends of pottery, and these go super-well with that.
3. Ceramic vase
This vase is by Estel Martin, I bought it in New Plymouth. I had admired her work, which a friend collected, and was so pleased when I had the opportunity to buy a piece for myself. I don't buy flowers, I grow them — or pick them from neighbours' gardens, over the fence. This vase suits almost every flower.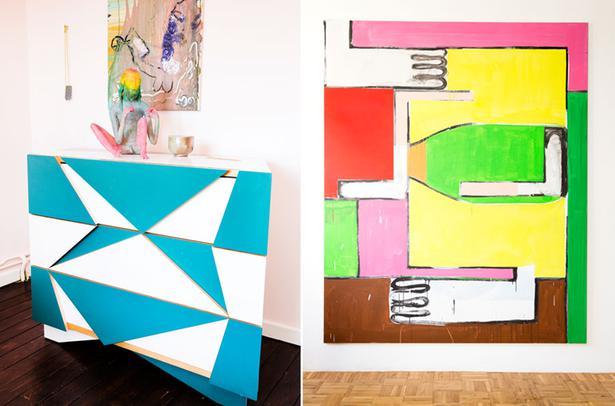 4. Cabinet by Martino Gamper
This is from one of my favourite series of work my husband made: Gamper/Ponti, where he cut up old pieces of Gio Ponti furniture from the 60s.
5. Celebration by Stuart Cumberland
I love the colours, its old school modernist influence and its large scale. To me it's a super-happy, upbeat painting.

View more from Viva's Insiders' Guide to London brought to you by Toni&Guy.
Share this: