Foodie Finds: Kiwis in London
Add these to your hit list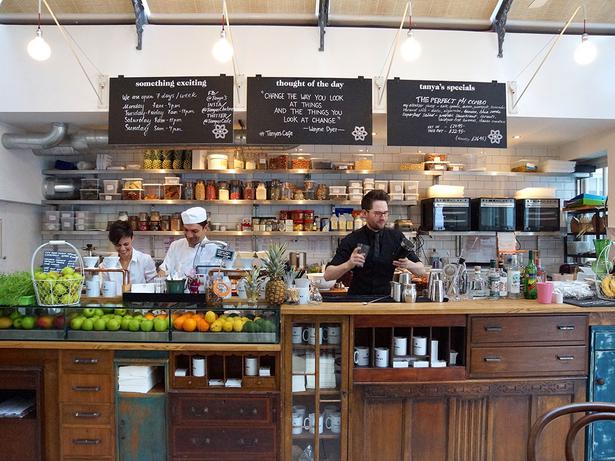 Friday March 27, 2015
1. Tanya's Cafe (above) is one of London's hottest raw restaurants. The space was opened late last year by Tanya Maher, a Russian who lived in New Zealand from age 14-25. It's fast becoming known for its organic raw breakfasts, lunches and dinners, and trending superfood cocktail bar. 35 Ixworth Place, London SW3 3QX.
2. Jamie Oliver is a fan of Christchurch-raised Chinese siblings The Dumpling Sisters. The London-based blogging and vlogging duo learned from their parents, who run a food stall at Christchurch's Riccarton Market. Now, they contribute to Oliver's Food Tube channel and are releasing a cookbook in June.
3. Kiwi Amber Rose is a Viva favourite — her cookbooks Love Bake Nourish and Nourish: Mind, Body & Soul (written with Sadie Frost and Holly Davidson) are kitchen standbys. The daughter of New Zealand permaculture expert Kay Baxter counts Frost and Kate Moss as friends, and keeps London's style set supplied with her healthy treats.

View more from Viva's Insiders' Guide to London brought to you by Toni&Guy.
Share this: