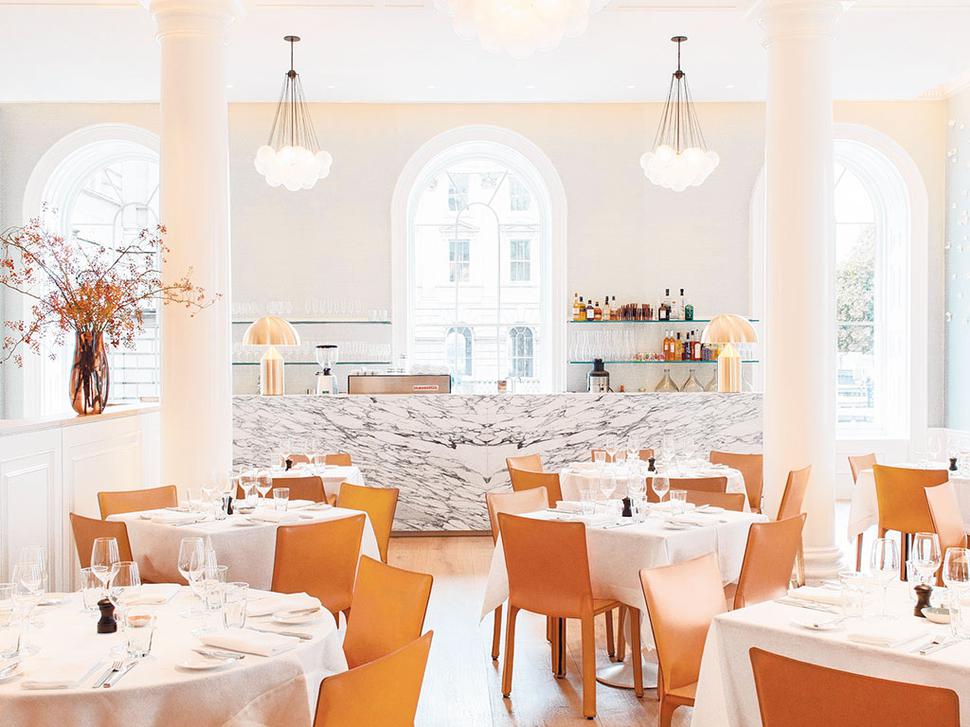 Fresh to the Fore
Ex-pat Natalie Smith on the food trends shaping London right now
Wednesday March 25, 2015
London has long been plagued with the preconception that it is an expensive place to eat, filled with pubs, curry houses and restaurants serving heavy food. But even in the two years I've lived here, there's been a visible change in what you can eat — and where. It's no longer a challenge to find the healthy food that's so easy to source in Sydney and New York.
Now, juice bars and "raw restaurants" open every week. A spate of restaurants using foraged and fermented ingredients have appeared in a nod to cult Copenhagen restaurant Noma. Street food, elevated American diner food, hand-pulled ramen, craft beers and bio-dynamic wines, a porridge cafe, a zero-waste restaurant — it's all here, and alongside the more classical recommendations — Fergus Henderson's brilliant St John, the Viennese-style cafe glamour of The Wolseley — an eating experience of any tempo and taste can be enjoyed.

IN BLOOM
The delightful Spring (above) is one of London's most exciting recent openings. Chef Skye Gyngell was responsible for rejuvenating Petersham Nurseries and this, her return to the restaurant business after several years, is something fresh and beautiful. In Somerset House, the space has impeccable design credentials courtesy of Briony Fitzgerald (lots of marble, brass lamps, an atrium filled with black olive trees). The space is light and airy, austere yet feminine. And the food! Produce-driven with an Italian inflection it feels so modern and generous, yet delicate all at once. Even the Salon is perfect — a pretty spot to drop in for an icecream (marsala, toasted almond, fresh fig) or espresso during the day.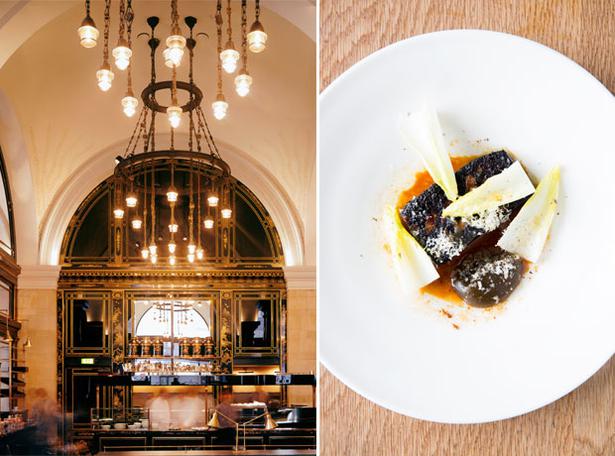 PUTTING ON THE RITZ
Certain places epitomise old-style London, with white tablecloths, impeccably dressed wait staff, tea served in silver pots and menus that feel, well, posh. A visit to The Wolseley or one of the King brothers' other locales (The Delaunay is another favourite) mean buttery kedgeree, a slim tumbler of freshly pressed grapefruit juice, a soft cream scone and tea.
These elegant spots feel like another time, best enjoyed pre or post-gallery wander. For a slightly surreal experience, Sketch offers one of the most Instagrammable dining experiences in the city — Band-Aid pink walls adorned with 250 original David Shrigley sketches, bespoke china and elaborate French food and service — as well as an unmissable and slightly unnerving bathroom experience.
The Best: The Wolseley; The Ritz; The Delaunay; Sketch.

TAKE IT EASY
There is something wonderful about utterly unpretentious restaurants — wooden tables, simple rooms, servers in jeans and shirts, superlative wine lists, interesting, delicate and inventive food that is experimental but casual in execution. It's all the pleasure of brilliant cooking without the snobbery and pomp. That attitude means small plates and set menus, foraged ingredients, pickling and preserving, unusual cuts of meat — and lovely, hand-thrown pottery to serve it all on.
At the recently Michelin-starred Clove Club in Shoreditch's Town Hall, you might encounter a basket of pine-dusted buttermilk fried chicken, a special cocktail made with a home-infused cordial, or a rough risotto of wild grains and seeds topped with a duck egg yolk. The lack of choice (there is only a set menu at £47 ($95) each, vegetarian or not), and the lack of soft furnishings might feel a little Presbyterian, but this trend, I like.
The Best: Lyles London; The Clove Club; The Typing Room.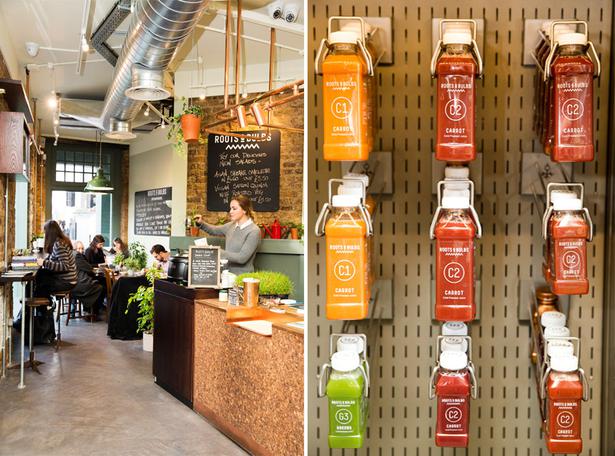 GOING GREEN
The Hemsley sisters, Melissa and Jasmine, epitomise a uniquely British take on healthy foods. The Vogue columnists and authors of The Art of Eating Well are less kale juice, more "top your shepherd's pie with celeriac mash" — comfortable, stylish, welcoming. Alongside Anna Jones whose recent book A Modern Way to Eat rather defines real London home eating, they are leading a new breed of environmentally conscious food influencers who retain a bit of soul and a healthy dose of reality.
A cold-pressed juice bar opens seemingly every week, delivery services offering raw and vegan meals are becoming increasingly common, and raw restaurants are on the rise. The best of them include East London's almond milk providers The Pressery, model Danielle Copperman's Qnola, a quinoa-based granola brand, Roots & Bulbs' interesting juices — foraged ingredients, oddly delicious flavours. Increasingly, "health foods" are on more traditional menus — kombucha cocktails the drink du jour.
Happily, even fast-food chains are in on it — Pret A Manger, mundane as it may be, offers a quinoa hot pot and green juice selection; and Leon ponies up one of the best selections of healthy lunch options, all for under a fiver — almond cacao milks, crushed broad-bean pots, falafel salads at McDonald's time turnarounds.
The Best: Bel Air, Shoreditch; Roots & Bulbs, Marylebone and South Kensington; Leon, London-wide; The Pressery; Nama Wholefoods, Notting Hill.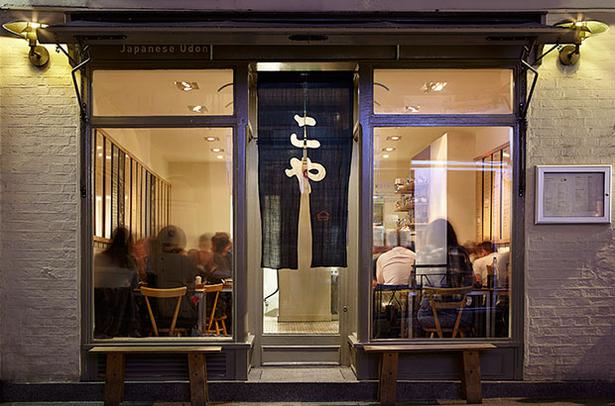 SOUPED UP
New York chef David Chang of Momofuku and magazine Lucky Peach recently declared ramen "dead" to the New York Times. It's news that certainly hasn't reached London — the rich noodle soup is, for lack of a better word, trending. Hand-stretched noodles made daily on the premises are the norm, with Tonkotsu East's staff working constantly behind glass to pull the strands needed to feed the hordes at their busy railway-arch restaurant. But my favourite is Koya, a stripped-back, modern Japanese noodle bar in Soho. There is always a line, but it's worth the wait for the Kinoko, a mushroom udon with walnut miso broth.
The Best: Bone Daddies (if only for their clever bowls of new hair elastics to ensure long tresses don't fall in the broth); Koya; Tonkotsu East.
View more from Viva's Insiders' Guide to London brought to you by Toni&Guy
Share this: