High Street Hit-List
Fast fashion and budget beauty buys are now an entrenched way of life, with women from all walks of life mixing up their choices by nipping into Britain's high street stores, writes Janetta Mackay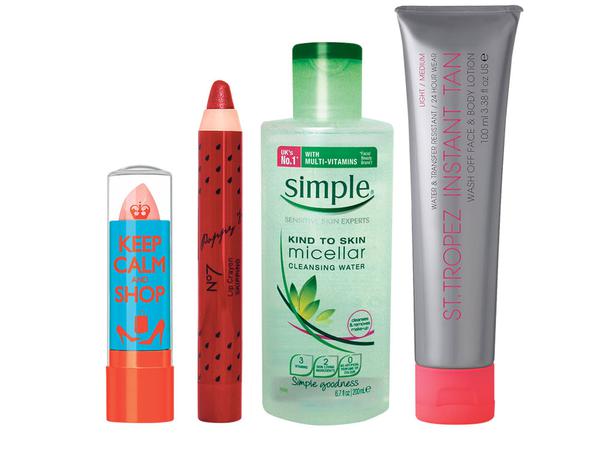 Thursday March 26, 2015
From the Duchess of Cambridge down, it's still cool to shop in chain stores and pick up supplies in the supermarket or at Boots. Better yet if bargains are mixed with venerable or luxury brands.
Beauty with a social conscience was pioneered by The Body Shop and Lush and others continue the campaign. The best of British beauty conveys an independent, even eccentric attitude, be it aristocratically oddball or edgily confrontational.
Punk's still not dead — at least as a fashion statement, as seen in black lips at Giles and graffiti-ed faces in Vivienne Westwood Red Label shows at London Fashion Week. 1960s eye looks are in the makeup melting pot too, as are rock chic and boho hair influences.

Rimmel Keep Calm and Shop Lip Balm, $3.99
We're a bit over the reworked slogan, but these Rimmel tinted lip balms are a cute cheapie at $3.99, with five colour options and slogans to shop, kiss, rock, play and party. From Farmers.
Boots No. 7 Poppy King Lip Crayon, $10
If you ever wondered what happened to Poppy King, the self-styled Lipstick Queen who scored a hit in the early 90s with her brown shades, the Australian went on to work for some big brands and has now teamed up with Boots on her moisture-rich version of the popular lip crayons. These are among a small range of cosmetics and skincare from the British favourite brand stocked at Postie stores.
Simple Micellar Water, $11.99
Micellar waters are a great beauty cupboard stand-by. I've been happily using this one on nights when I don't have the energy for a full face cleanse. Removes makeup effectively and refreshes skin. From supermarkets.
St Tropez Wash Off Instant Tan, $23.95
Despite the name this is a British brand and we all know the Brits love a good fake bake. If you want to avoid smelling biscuity from key tanning ingredient DHA, but are losing your summer glow, opt instead for a tan top-up with a wash-off product such as this. It goes on gold not Geordie Shore. For stockists, ph 0800 606 604.
Toni&Guy Cleanse Dry Shampoo, $17.99
Always useful to have on hand when you don't have time wash your hair, this works to add texture and volume to fine hair. Simply spray at the roots for a fresh look that will get you through the day. Available from supermarkets from mid-May.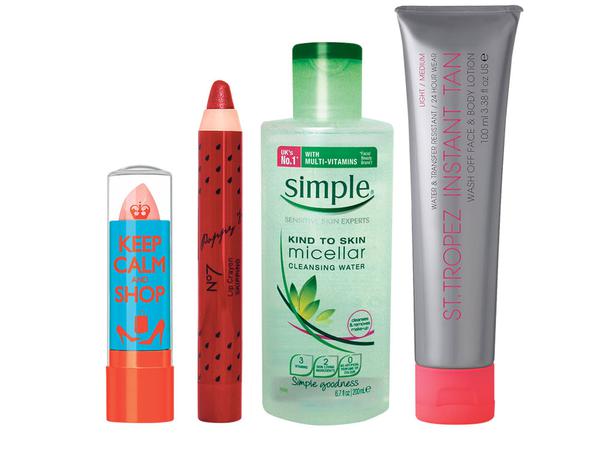 Jo Malone London Limited Edition Charlotte Stockdale Wanderlust Home Collection Box Hedge Square Scent, $115
Malone style editor Charlotte Stockdale's childhood memories of the clean fresh scent of clipped box hedges inspired these sachets. Other home items in her collection reference more exotic destinations, but all are packaged atmospherically to recall the British travel tradition of watercolour sketches. From Jo Malone, Britomart, ph (09) 309 4418.

View more from Viva's Insiders' Guide to London brought to you by Toni&Guy.
Share this:
More Fashion / The Insiders' Guide to London