The Creative Force That is Collette Dinnigan
Join the internationally-acclaimed fashion designer and discover how she created a global brand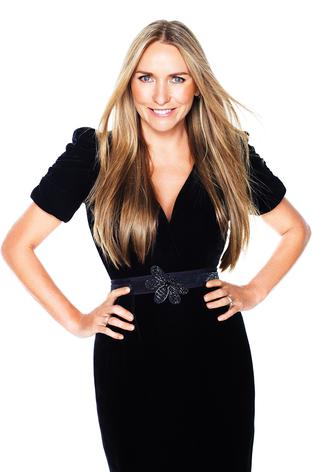 She is the dynamic creative force behind one of Australasia's most successful global fashion brands, a business that saw the Collette Dinnigan label coveted by women around the world.
In the precarious world of fashion — where labels quietly disappear due to financial stress or designers noisily lose the plot due to the emotional pressure — Collette Dinnigan is an anomaly. In 2013, the internationally-acclaimed designer made the brave call to close her boutiques after 24 years.
She was at the top of her game with stores in Sydney, Melbourne and London and was a regular fixture at Paris Fashion Week. The fashion world was blind-sided.
This was the woman who boldly became the first Australian to mount a full-scale ready-to-wear collection in Paris in October 1995 and, in 1996, be invited by the Chambre Syndicale de la Haute Couture to show on the prestigious Paris Fashion Week schedule. In 2008, she was invited to join the esteemed executive board of the organisation.
Collette Dinnigan the creative, however, is also an incredibly savvy businesswoman. When she couldn't find a manager or backer with the international experience required to take on her business, she decided to reassess. Her priorities had changed.
GALLERY Inside the Collette Dinnigan: Unlaced Exhibition
She had built her net worth to an estimated NZ$22 million, but family and the chance to explore new projects and creative opportunities excited the now 52-year-old. As she has done throughout her life, she chose to write her own script. To be fearless in creating change.
It is safe to say this attitude is part of her DNA. Her Irish father was an adventurer, who circumnavigated the world three times. In South Africa, on a party on a yacht in Durban, he met the woman who would become his wife.
And when Collette was 8 and her brother 6, the family set sail for a new life in New Zealand. This life-changing trip, Collette believes, enriched her with a strong sense of independence, to have the confidence to make her own decisions in life and to trust her instincts.
In her memoir Obsessive Creative, Collette talks candidly about the layers of life... "the richness, the hopes, the dreams, the failures, the successes and you realise that, for all of us, anything is possible".
Married to hotelier and luxury travel expert Bradley Cocks and the mother of daughter Estella and son Hunter, Collette has moved her main focus from fashion to interior design and collaborates with partners such as Specsavers.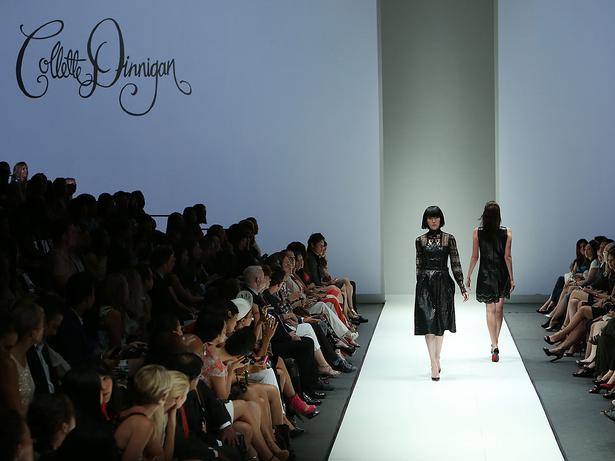 Renovating and selling multimillion-dollar Sydney homes has been one ongoing project and, following a major retrospective of her career at Sydney's Powerhouse Museum in 2015, the family spent a year in Italy, where she was inspired by the lack of materialism and the focus on family, food and the artisanal.
"Whether it's Italy or home in Australia, I enjoy being in the country — the colours, the space, and the seasons — this is what's inspiring me . . .
"To me it's all about the experience and that has been a key part of my brand. Today, there is online shopping and social media, which is all important. But my kind of customers want things to be quite personalised and private.
You do need to have a place where customers can see the quality of the product, where you can see their reaction — good and bad — and where you can build personal relationships.
READ: Clare Waight Keller Announced as New Artistic Director at Givenchy
"For new brands, it's a hard world. You have to be passionate and you can't be complacent. Often new young designers get a lot of attention at the beginning, but you have to follow through — it's a long journey."
Last year Collette was appointed an Officer of the Order of Australia — "an amazing honour" — for her work as a designer and entrepreneur, but also as a supporter and promoter of Australian wool, and for being a role model to other women.
"There are times of glory that need to be celebrated," she says, "but we need to help women who aren't necessarily shining; to recognise and help those who are struggling to get back up on their feet. We need to remind ourselves that not everyone is as lucky as we are, and to reach out."
• Collette Dinnigan is the key speaker at the Viva Sessions High Tea with Dilmah on March 8 — International Women's Day. Join her as she shares the highs and lows of her exciting life and career. To find out more and to book your tickets, visit Viva.co.nz/high-tea
Share this: