Fashion Insiders Share Their Locals
There's so much to do in London, but where to start? These well-known Londoners share their insider favourites.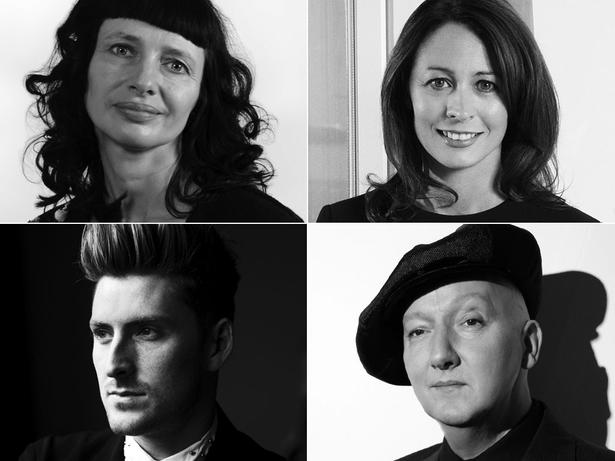 Wednesday March 25, 2015
STEPHEN JONES, MILLINER
I visit Dover Street Market or Manolo Blahnik when they have a new menswear delivery.
17-18 Dover St, London W1S 4LT.
49-51 Old Church St, London SW3 5BS.
The Tate Britain, it's got all that wonderful 20th-century art in it and they have just redone the restaurant, too. A visit to a gallery is nothing without a nice cup of tea and a piece of cake.
Millbank, London SW1P 4RG.
Maison Bertaux in Soho. I have been going there since 1976 and enjoying the same cafe au latte and ham and cheese croissant for over 40 years. I always sit in the same seat.
28 Greek St, London W1D 5DQ.
The Fumoir in Claridges. It has the most flattering lighting, the walls are covered in pictures of women in gorgeous hats, and they make a nice drink too.
Brook St, Mayfair, London W1K 4HR.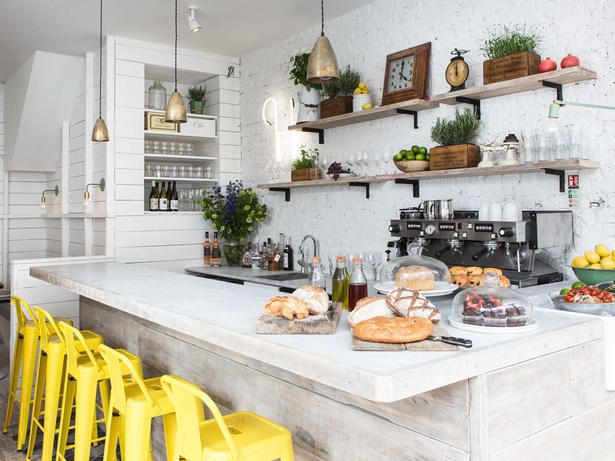 CARRY SOMERS, FOUNDER OF FASHION REVOLUTION DAY
Off the usual beaten track of Soho restaurants, Andrew Edmunds' menu of seasonal food changes daily and is particularly strong on game when in season. The atmosphere is cosy and convivial, the decor a little higgledy-piggledy, and the extensive wine list even includes Vin Santo, so I can have my dessert in a glass!
46 Lexington St, Westminster, W1F 0LW.
Out of the many vintage fairs across London each month, there is nothing which comes close to Clerkenwell Vintage Fashion Fair. My daughter Sienna and I have left there with so many wonderful finds over the years. Sienna recently bought a long, gold Gucci dress which was worn by the vendor on the TV show Blind Date 25 years ago.
The Urdang Academy, The Old Fins­bury Town Hall, Rose­bery Ave, Lon­don EC1R 4RP.
Open studios take place across London and are a fantastic way of buying individual or bespoke design pieces straight from the makers. I bought all my Christmas presents this year at the Made in Clerkenwell open studios, which take place twice a year, showing the works of over 100 designers.

Visitors to Paris will often head to Pere Lachaise cemetery, but few would think of visiting one in London. Escape to Abney Park cemetery and discover 32 wild acres surrounding a Gothic chapel, the first nondenominational cemetery in Europe. Abney Park was laid out as an arboretum with 2500 varieties of plants, all of which have now crept their way across the headstones, crosses and angels to create an enchanting urban wilderness. One of my relatives is buried here and I've never managed to locate the grave.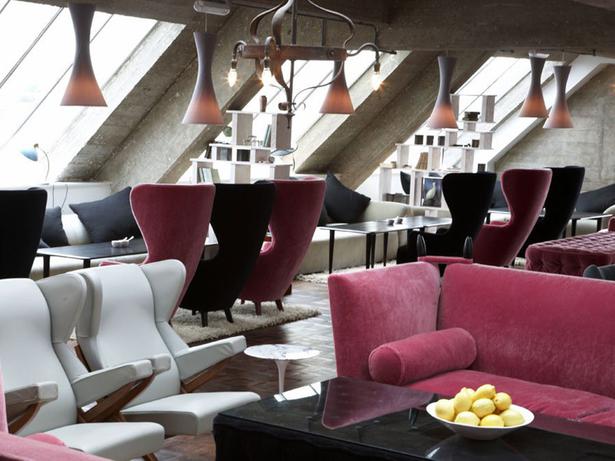 HENRY HOLLAND, DESIGNER OF HOUSE OF HOLLAND
Kitty Fisher's, for amazing food by chef Tomos Parry.
10 Shepherd Market, Mayfair, W1J 7QF.
Victoria Park — My dog's playground.
Grove Road, Bow, London E3 5TB.
Shoreditch House because it's great for food, drinks or just hanging out.
1 Ebor St, London E16AW.
Bistrotheque, one of my favourite dinner spots.
23-27 Wadeson St, E2 9DR.
The Ace Hotel: my home away from home.
100 Shoreditch High St, London E1 6JQ.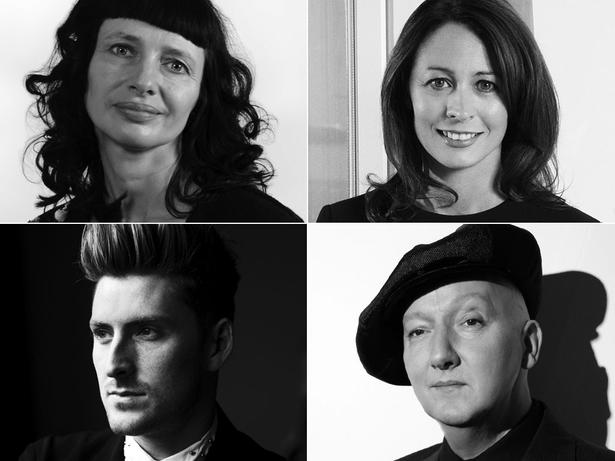 CAROLINE RUSH CBE, CHIEF EXECUTIVE, BRITISH FASHION COUNCIL
The Shop at Bluebird is great find on the King's Rd, I can always find something new to buy and it is beautifully merchandised with really helpful staff.
350 King's Rd, London SW3 5UU.
I'm at The Delaunay at least three times a week for breakfasts and lunches.
55 Aldwych, London WC2B 4BB.
Hally's in Parsons Green. My local, great staff, always busy, dogs allowed – good breakfasts and cakes.
60 New King's Rd, Fulham, SW6 4LS.
Richmond Park is like escaping to the country!
Richmond, Greater London.
The Tate Modern's building itself is a treat and the artworks are always incredible. I don't go often enough, but it is always a treat when I get there. It will take you to a different part of London, with great restaurants and views of the River Thames to boot.
Bankside, London SE1 9TG
View more from Viva's Insiders' Guide to London brought to you by Toni&Guy
Share this: