Why Emilia Wickstead calls London home
Plus her favourite spots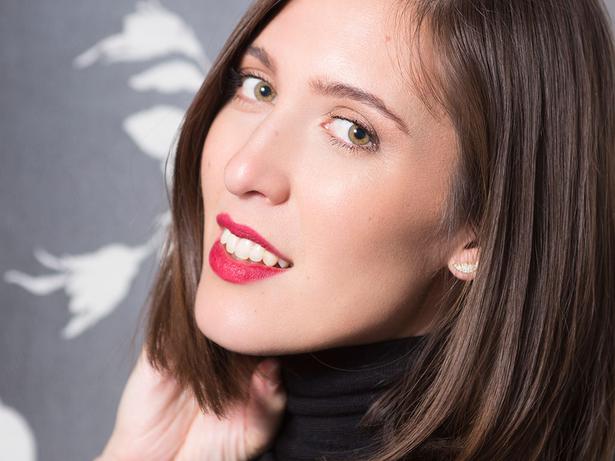 Wednesday March 25, 2015
London has been kind to New Zealand-born fashion designer Emilia Wickstead, whose creations have been worn by every modern London lady of a certain fashionable stripe: Alexa Chung, Poppy Delevingne, Laura Bailey, Suki Waterhouse. She designed the uniforms for the female waitstaff at Chiltern Firehouse, the hottest restaurant in the city right now, and is on the shortlist for this year's British Fashion Council/Vogue Designer Fashion Fund. And, of course, there is her most famous customer, who exists on a completely different level of power and influence: the Duchess of Cambridge, who has worn Wickstead's dresses several times.
Born in Auckland, Wickstead moved to Milan at age 14 before studying at London's Central Saint Martins. Her label began as a made-to-measure business in 2008, soon developing a following in certain West London circles for her contemporary take on event dressing: couture shapes in candy colours with immaculate finishes, an influence from her mother Angela, who had a namesake line in Auckland. In September Wickstead opened a new store on Sloane St: the ideal stomping ground for her well-to-do customer.

I love the diversity of London. It is a city that creates possibilities and gives you opportunity to be whoever you want to be.
The fashion industry here, compared to New York or Paris, is youthful, fresh and inventive. What I love most is the talent that surrounds you and that constantly pushes you to be better at what you do. The environment is incredibly collaborative and wonderful when it comes to industry support.
My atelier's building is art deco — my favourite! It's filled with fabrics, patterns, and an amazing production team. My office is studio-esque, a great working environment with big windows and bright light.
I live in SW10, as it's right in between the shop and the studio. It's where I need to be right now at this stage of the business. On call! I love our area as it's close to everything that I need to be on time for… work and home life.
How to succeed in London? You need to be honest and stay true to yourself. London has built my career in an organic way. It has given me great freedom to do what I love and believe in. It has made me a stronger person and helped build my confidence in a very relaxed, comfortable way.


EMILIA'S LONDON FAVOURITES
1. Chiltern Firehouse. A wonderful buzz for drinks and dinner. I am crazy for the bar and its aesthetic and interiors.
2. The Tate Modern. It's a breath of fresh air away from everything else. And I'm crazy for modern art — inspired by colour palates and themes. Always fresh!
3. The Shop at Bluebird. I love their casual clothing, cool new designers and accessories I am crazy for. They always have the best books and magazines to rummage through. And the best candle selection.
4. Selfridges. I always feel happy there. From their food hall to their magazine section, card selection and then there are the brilliant clothing and shoe set ups.
5. Daylesford Organic Cafe. Every weekend I crave their porridge with honey and fresh healthy juices.
6. Pimlico Rd. The best strip to shop for furniture. I love finding my own goodies in markets, yet on Pimlico Rd the furniture stores have their own brilliant key pieces, which I find so inspiring to view.

View more from Viva's Insiders' Guide to London brought to you by Toni&Guy.
Share this: