Rosemary Ferguson's Favourite Places
The model-turned-author and good pal of Kate Moss shares her picks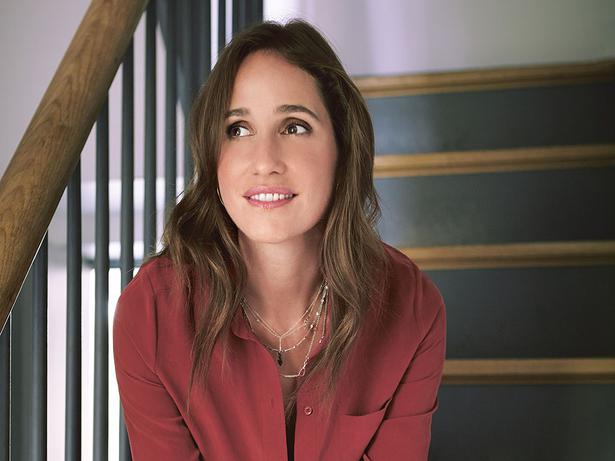 Tuesday April 14, 2015
She's a naturopath, nutritionist, author, model and mother, and has just released a new book called Juice: Cleanse. Heal. Revitalize: 100 nourishing recipes and simple juice fasts. Rosemary Ferguson is also a good friend of Kate Moss, and her three daughters were flower girls for the supermodel when she married musician Jamie Hince in 2011. Although she is focused on nutrition, her preferred London places to visit are not all health spots. "I love London — I have spent more time in lovely London than anywhere in my life and I think of it as home, even now, when I don't live there full time."

ROSEMARY'S LONDON FAVOURITES:
For brekkie I go to Dean St Townhouse, I have the porridge and fruit along with a juice.
69 — 71 Dean St, London W1D 3SE.
For juices I love, love, love Juice Tonic Organic Juicery.
3 Winnett St, London W1D 6JY.
For lunch or takeaway I go to the Beatroot Vegetarian Cafe.
Berwick Street Market, 92 Berwick St, London W1F 0QD.
Cocktails — Groucho Club or the Chiltern Firehouse.
45 Dean St, London W1D 4QB. 1 Chiltern St, Marleybone, London W1U 7PA.
For dinner, an old fave for me and my hubby is J Sheekey, more for the old-schoolness than anything else.
28-32 St Martin's Court, London WC2N 4AL.
I love the National Portrait Gallery, The Hayward Gallery and Victoria and Albert Museum, which, regardless of what shows they have on, are always a pleasure to visit.
St. Martin's Pl, London WC2H 0HE. Southbank Centre, Belvedere Rd, London SE1 8XX. Cromwell Rd, London SW7 2RL.
And on a pure tourist note, I love the London Eye ... I have been on it several times, the view is always amazing and enlightening, London ain't as big as you think!
London SE1 7PB, United Kingdom

View more from Viva's Insiders' Guide to London brought to you by Toni&Guy
Share this: