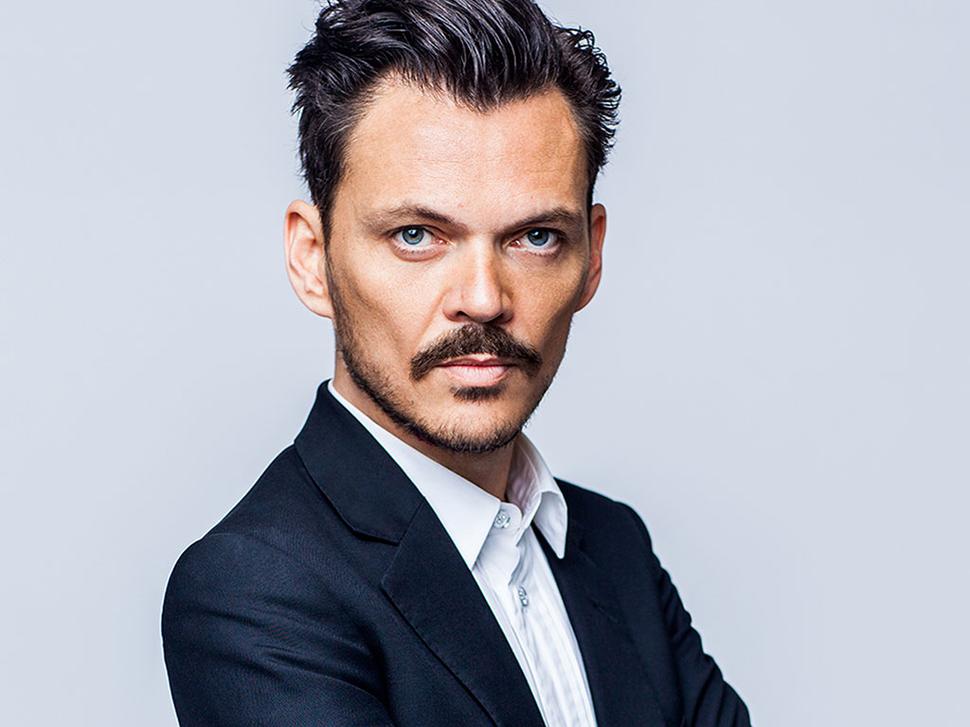 The Master of Boho-Glam
London designer Matthew Williamson says the women around him challenge him and inspire his collections
Wednesday March 25, 2015
Known for a special kind of English boho luxe and glamour, fashion designer Matthew Williamson has become one of the stalwarts of the London fashion scene. Having shown at London Fashion Week since 1997, he quickly developed a signature beloved by friends and fans like Sienna Miller and Poppy Delevingne: gorgeous dresses that embrace colour, print and embellishment, sometimes all at once.
The look is always teamed with fresh, bohemian hair, as part of his collaboration with Toni&Guy. In 2013 Matthew launched a home furnishings line in collaboration with with Osborne & Little (available in New Zealand at Seneca Textiles). He talks to us about his London home, pretty things and how travel continues to inspire.

What are your favourite memories of starting out in London?
London has always been such an exciting city creatively; rich with inspiration it has always championed new talent and encouraged a real sense of creative diversity. I will always remember my debut show, "Electric Angels", in 1997, Kate Moss, Helena Christensen and Jade Jagger had all agreed to walk in the show, the sense of excitement and fear I felt before that show is something I will never forget.

You've said you like to make "pretty things". Were you ever intimidated by the androgynous, serious, structured designers?
Fashion is about expression and creative diversity, it is what the industry thrives on. As a designer it has always been important that my designs reflect my personal aesthetic and more importantly that my pieces make women feel beautiful and confident, if I can do that, then I've achieved what I set out to do.

You've always been associated with London ... have you ever been tempted to leave?
I have showed in New York and Milan when I worked with Pucci. Ultimately, I'm a British designer and feel most at home here in London, it's an exciting global city and we have such wonderful bodies like the British Fashion Council and St Martin's that are exceptional at promoting and creating awareness of British fashion globally.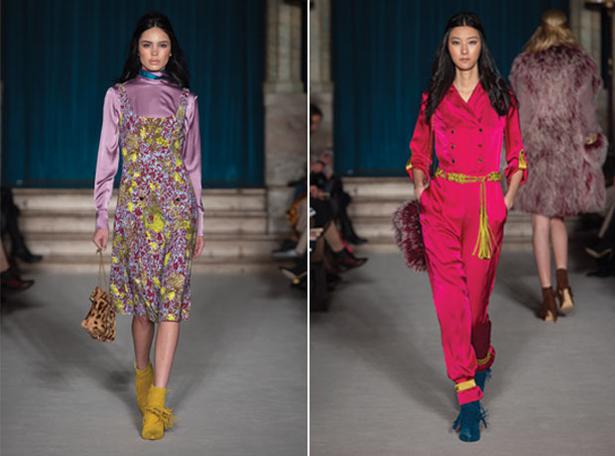 Looks straight from the runway from Matthew Williamson at London Fashion Week. Pictures / Supplied.

Tell us about where you live and the interior.

I live in Belsize Park in London. I've just finished renovating my home in a Georgian building. I was really drawn to the space for its wonderfully high ceilings and beautiful period features. The colour scheme is quite paired back and neutral but I've added textures and colours through furniture and objet I've collected over the years.


What's the latest bric-a-brac find you've made?

I love visiting antique markets and auction houses and recently visited Kempton market where I found lovely lamps for my living room.

You've worked with influential people in the fashion industry over the years. Who was the most memorable?

It's difficult to choose but I have to say that working with Prince stands out. He performed at my 10th anniversary show, I will always remember seeing all the editors dancing on the FROW [front row].

What are the key hair looks from Toni&Guy that best sum up your latest collections?

I wanted my Autumn/Winter 15 collection to channel the true DNA of the brand, the collection was inspired by zodiac signs and the diversity of all the women around me. The hair for the show had a simplicity and a certain undone glamour, I wanted it to have a real sense of ease and sexiness.

What are you particularly excited about in your latest collection?

I love the prints and embroidery — one of my favourite pieces features these wonderful hand-drawn prints subtly incorporating the zodiac signs intertwined with flowers, we've then embroidered it with silk and metal thread work.

What's inspiring to you right now?

Gardens. As the weather starts to turn the parks and gardens across London transform overnight. Having finished renovating my home I'll now be focusing my attention on the garden.

Your brand identity has always been "boho-glamour". How do you keep that fresh?

My work has always been associated with a certain undone glamour and bohemian aesthetic, while that remains constant it's the women around me who challenge me each season to add new elements to the collections. Looking at how they are wearing things or listening to what they might like provides such valuable inspiration.

Your designs are often brightly coloured, optimistic, laid-back — how similar is your personality?

It does reflect my personality to some extent. I've always been drawn to colours as they can have such an impact on your mood and outlook.

What travel experiences have inspired your work lately?

Travelling has always being a key source of inspiration for me. I travelled to Bali last year, the colours, nature and local markets helped inspire the palette and graphic batik prints in my Spring/Summer 15 collection.

View more from Viva's Insiders' Guide to London brought to you by Toni&Guy.
Share this: