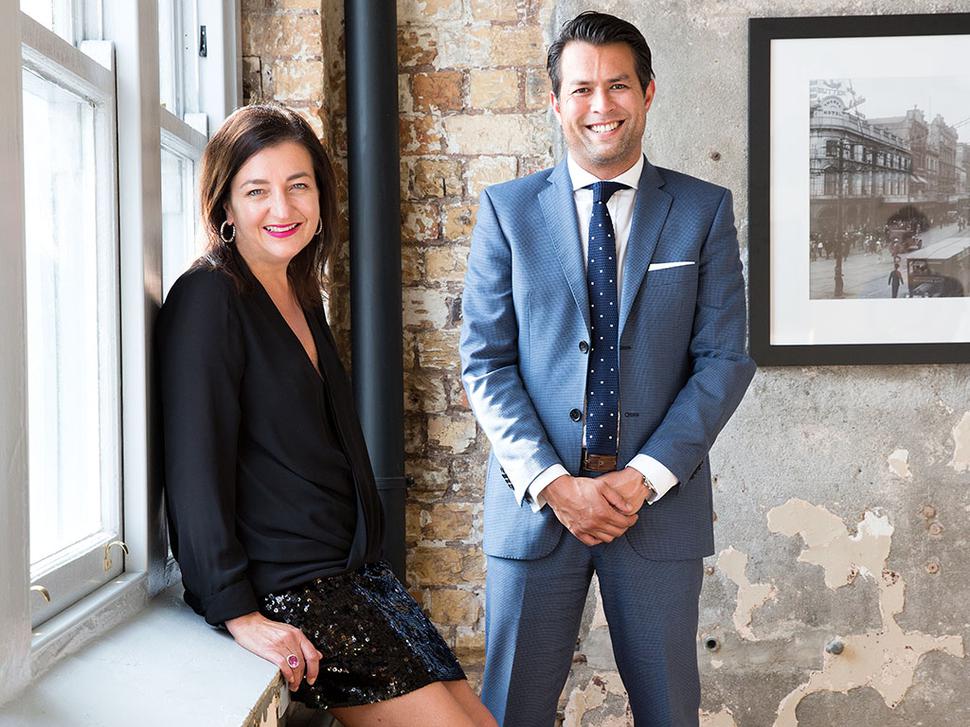 Powerful People: Georgie Clatworthy & Aubrey Cheng
The duo find retail spaces for local and international designers
Wednesday April 29, 2015
As directors of boutique retail leasing consultancy Match Realty, Georgie Clatworthy and Aubrey Cheng are helping shape Auckland's fashion retail environment.
The company was involved in the early stages of Britomart's redevelopment, bringing the likes of Jo Malone, Ted Baker, Kate Sylvester and Sass and Bide to the area, and worked on other precincts including Newmarket's Hayes Foundry, Ponsonby's Lot 3 and lower High St. They have also secured leases for several high-profile international brands, including Seed Heritage on Ponsonby Rd and the new flagship stores for Prada and Dior at 45 Queen St.
Clatworthy worked with Prada for seven years to secure them an appropriate space, an example of the importance of long-term strategic thinking and relationships with the right people, whether that be landlords or global brands looking to expand into the New Zealand market.
The biggest challenge, says Clatworthy, is finding large enough spaces in Auckland to meet the demands of these international brands. "New Zealand, particularly Auckland, is of high interest to a lot of global brands. Some of those are more fast fashion brands, and of pure luxury. But it's really tough to find the right real estate. There are so few institutional owners in CBD Auckland, if you compare it to Sydney or Melbourne.
"A lot of the footprints of the buildings, they're older buildings and very small, so if you're trying to put together a 300sq m tenancy, that may require three sites," she explains, "and so you have to line up all the lease expiries or be working with a landlord that's prepared to buy out those tenants to make that happen."
Clatworthy, who is currently working on a lease for another high-profile luxury brand, particularly enjoys working on developing areas around Auckland. "With a little bit of strategy and intent we are trying to 'precinct' retail areas so that they are more defined for the customer."
Share this: