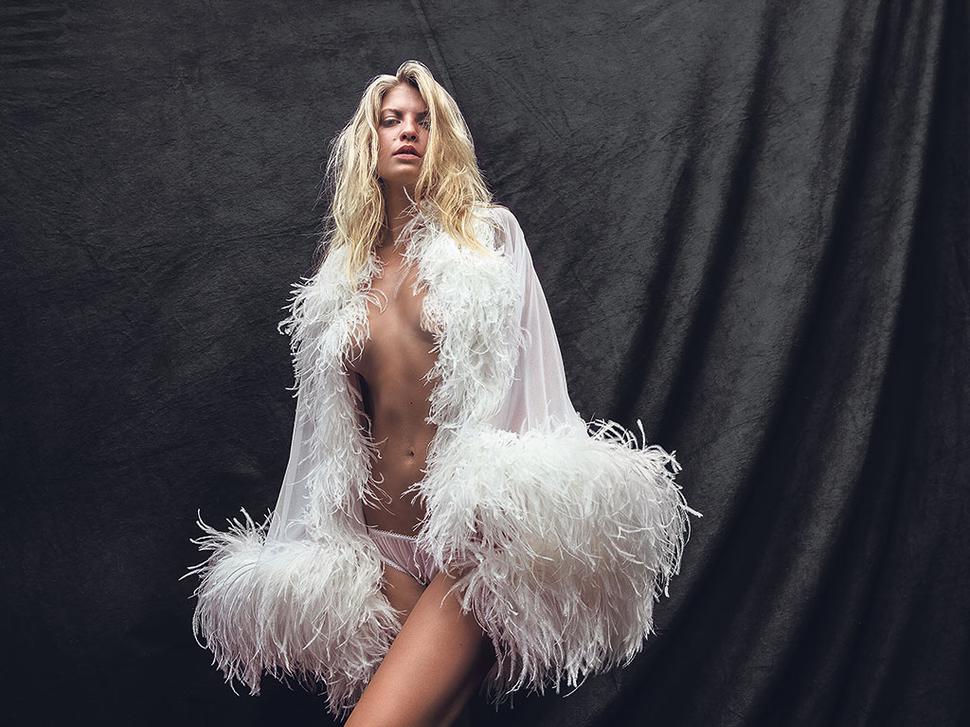 Putting on the Ritz
Have you ever seen anything as ritzy as this ostrich-feather robe?
Wednesday July 1, 2015
Imagine swanning around home in this robe; doing the housework certainly wouldn't seem such a task. It also shares similarities with the feather boa worn by Cher in cult 90s film Clueless, which turns 20 this month.
The woman behind the luxe robe is Auckland-based designer Kay Goss, who launched luxury lingerie brand Goss Lingerie in 2013. Previously her focus was made-to-order clothing, bustiers and corsets, but her intimates line pushes the boundaries between lingerie and evening wear. Pieces are all made locally using the finest Italian and French guipure, Chantilly lace and 100 per cent silk and silk meshes, and are finished with elegant trims and embellishments.
Although Kay doesn't mention Clueless as an inspiration, the supermodels of the 90s are very much her muses. "Linda, Christy, Naomi, Cindy, Helena; I love them all." She has named her new collection Bella after her model (pictured), who wears the 'Giselle' robe, made with satin bound seams and the finest European ostrich feathers money can buy.

• Goss Lingerie robe, $1250, exclusively from Zora Bell Boyd Jewellery in Auckland, ph (09) 360 4090. Or visit gosslingerie.com.
Share this: