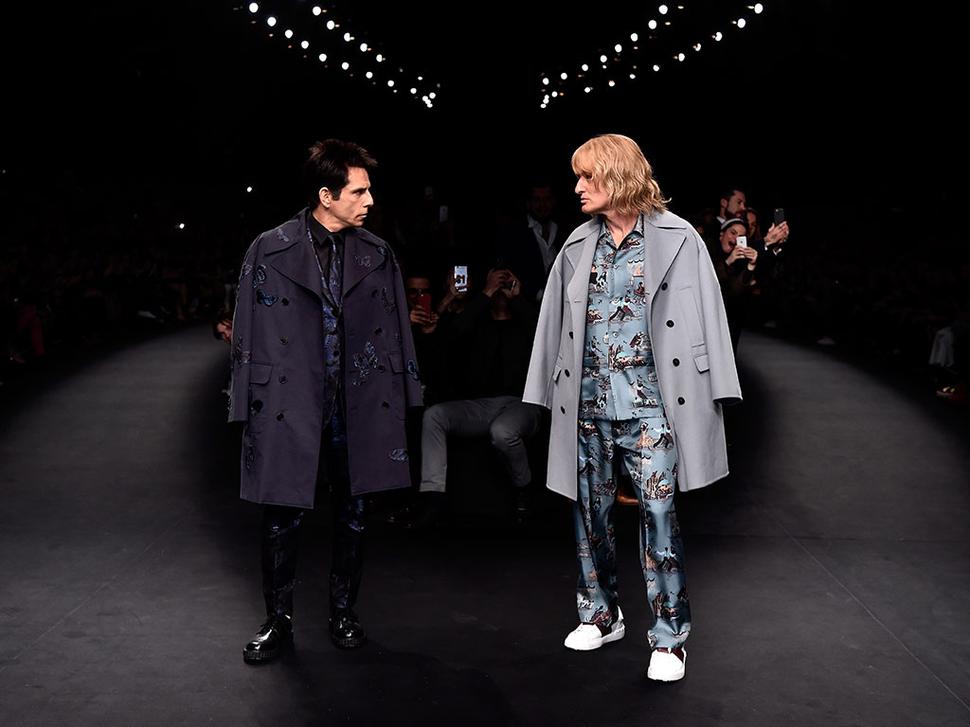 Ready-to-Stare
Breakfast at the Chanel Brassiere, Hansel and Derek at Valentino and Kim's platinum blonde mane. As Paris Fashion Week draws to a close, does anyone remember the clothes? Dan Ahwa reports from Paris
Wednesday March 11, 2015
For most editors and buyers who've been on the month- long fashion week circuit from New York, London, Milan and Paris, the end is nigh — until next season that is.
Street-style stars can return the clothes they've borrowed and models can finally give their hair and skin some much needed rest and recuperation.
Ending the fashion week month with the City of Lights is always a highlight as Paris is seen as the fashion capital of the world, where luxury is a by-product of a city renown for its good taste.
However, this particular Paris Fashion Week does beg the question of whether or not anyone remembers the clothes. A sense of the familiar filtered through from most collections this week from that whimsical French spirit at Chloe to the street-smart workwear at Kenzo. Aside from a stunning debut from Guillaume Henry at Nina Ricci, Phoebe Philo's ongoing agenda-setting collection at Celine or the exciting underground show from emerging label Vetements, it was a week mostly remembered not for the clothes but for the cheap thrills and gauche celebritydom.
This season it reached the point of saturation, amplified by the fashion industry's collective onslaught on social media. From blurry runway shots (for which I admit I'm guilty of) to haphazardly edited 15-second clips, the immediacy of coverage on Instagram was noticeably fast and furious, with some images posted during shows in real time.
Maybe it was Kevin Systrom's presence earlier in the week that got everyone in a fluster. The CEO of Instagram cosied up to the fashion influencers, "immersing" himself in a community that has embraced Instagram as a way of connecting with its audience from readers to customers. Systrom took selfies at Chanel and hung out with Karl Lagerfeld, Nicholas Ghesquiere and supermodel Karlie Kloss.
The unofficial Instagram memo for the week was to basically go nuts and Systrom proved a leading example. Chanel transformed the Grand Palais into a traditional French brassiere. In among the pearls and boucle suits reimagined once again were waiters wearing Chanel aprons and models carrying purses that resembled plates. It's the type of Instagram fodder that Systrom was no doubt banking on this week.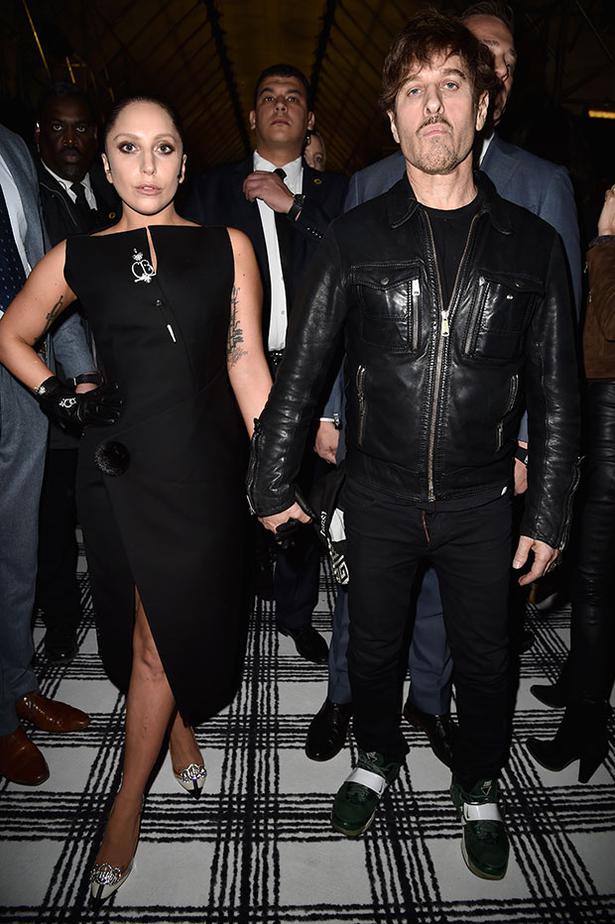 Lady Gaga's own numerous Instagram posts of her at Balenciaga was a surprise turn for the singer more readily associated with labels such as Versace and Azzedine Alaia. Taking a dramatic walk down the runway from backstage to her front row seat, Gaga's attendance was viewed by some as performance art, a comment on how some of the guests now command the kind of attention usually reserved for an A-list Hollywood film star, or perhaps a certain Kardashian.
Between Kimye's friendship with Riccardo Tisci, creative director for Givenchy and sister Kendall Jenner modelling in several key shows, a Kardashian in Paris is perfect bait for the glut of paps waiting to take their picture. As the most photographed woman in the world right now, Kim features in the current Spring/Summer campaign for Balmain, with Creative Director Olivier Rousteing making the type of clothes for women to be seen in. As Style.com's Nicole Phelps says in a post show interview with Tim Blanks, "It's a look for going out and for women who are being photographed all the time." Yes, these are clothes not for the faint hearted. Glitzy sequin jumpsuits and body conscious dresses probably not so much for the masses but for a Kardashian to take a selfie in, sure why not? So what was Kim's raison d'être at PFW this time around? Last season was the debut of baby North front row. This time is was to debut her newly dyed platinum blond hair, which bizarrely coincided with Jared Leto's own platinum dyed blond head at Lanvin. What Jared Leto was doing at fashion week remains to be known. Kelly Rowloand and Solange were also there.
Ben Stiller and Owen Wilson reprised their popular roles of Derek Zoolander and Hansel for the follow up to 2001's Zoolander, filmed at the Valentino show. The comedy duo looked out of place at a show known for its very Italian take on beauty and romanticism, but perhaps that was the message? To make a point that fashion makes people uncomfortable and is a world that for a few weeks a year is so far removed from everything else that's happening in the world that sometimes the camera needs to be focused inwards. As popular as the stunt was, it was another example of a collection that was put on the back burner. It does of course have a positive spin, with the argument that it promotes fashion week and draws attention to the week.
Whatever the approach is for next season, hopefully the gimmicks will have died down so at least some of the talking point returns to the designers and the collections, clothes that are designed to be appreciated in real time, in the real world.
Share this: