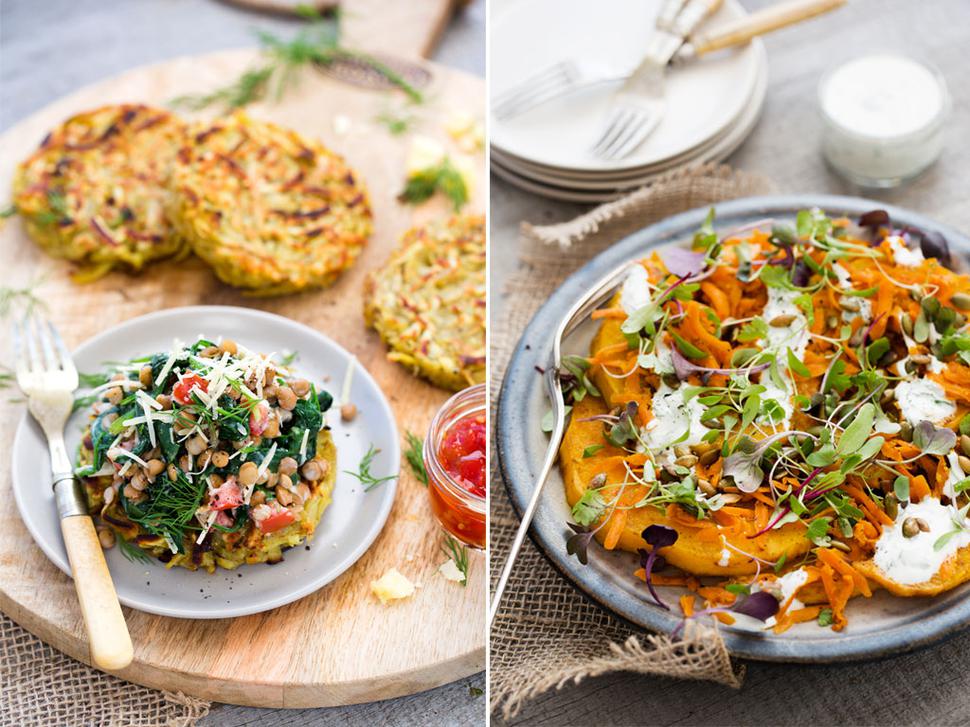 Recipes: Melting Pot
Angela Casley's recipes take inspiration from London's diverse ethnic landscape
Friday March 27, 2015
Eating is, for me, one of the best things about travelling. It is an opportunity to try new cuisines, be inspired by fabulous new chefs and seek out restaurants we have only read about.
London is a wonderful mix of ethnicities, making for a great diversity of cuisines, and is home to some of the world's leading chefs. I love to take what they do best and localise it.
Yotam Ottolenghi is one of my favourite chefs, and in London his restaurants and delis — with huge, ever-changing displays of beautiful salads and desserts — are extremely popular. His recipes can easily be made at home — the Ottolenghi cookbooks in my kitchen are well thumbed-through.
Today, I've built a salad around an all-time favourite: pumpkin. We seem to eat this every day in our house, with olive oil and Tuscan flavoured herbs, mashed and drizzled with hot butter and loads of pepper to spice it up a bit, or tossed into a salad. Here, I have added quickly fried carrots and a simple yoghurt dressing. This is a great accompaniment for roast chicken, steak or pan-fried fish and equally delicious eaten on its own.
Edamame beans, with their vibrant green colour and unique texture, are hot on menus at the moment. They are delicious as a crostini topping, crushed with olive oil, lemon juice and black pepper. Here they become part of a simple salad with chicken, vegetables and a tasty miso dressing.
Miso will last in your fridge for months; it's perfect to pull out for a dressing, a glaze, or to make a substantial soup. If you don't have soy milk, another milk will be just fine. Toss everything together and serve.
When we lived in London we used to head to the East End for cheap, hot and spicy curries — not for the faint-hearted. For a more swanky Indian experience the Gymkhana Restaurant will tantalise your taste buds and inspire you to cook more Indian food.
Homemade crunchy rosti is wonderful. Here, I've given it the Indian touch, spicing the half-potato, half-kumara mix with a little curry powder. Make sure you squeeze the starchy liquid from the potato, otherwise your rosti will be soggy.
I used a large cookie cutter to give the rosti a uniform shape, but this is not the traditional method.
For a more rustic shape, you can put the mixture straight into the pan in large spoonfuls and flatten slightly. This dish is also good for breakfast or brunch — simply top with a poached egg.


Recipes:
• Roasted Spiced Pumpkin with Candied Carrots and Yoghurt Dressing
• Rosti with Lentils, Spinach and Yoghurt
• Chicken, Edamame with Noodles and Miso Dressing

View more from Viva's Insiders' Guide to London brought to you by Toni&Guy.
Share this: