Recreating the 70s for Westside
Westside, the new prequel to the beloved Outrageous Fortune, takes us back to a bygone era.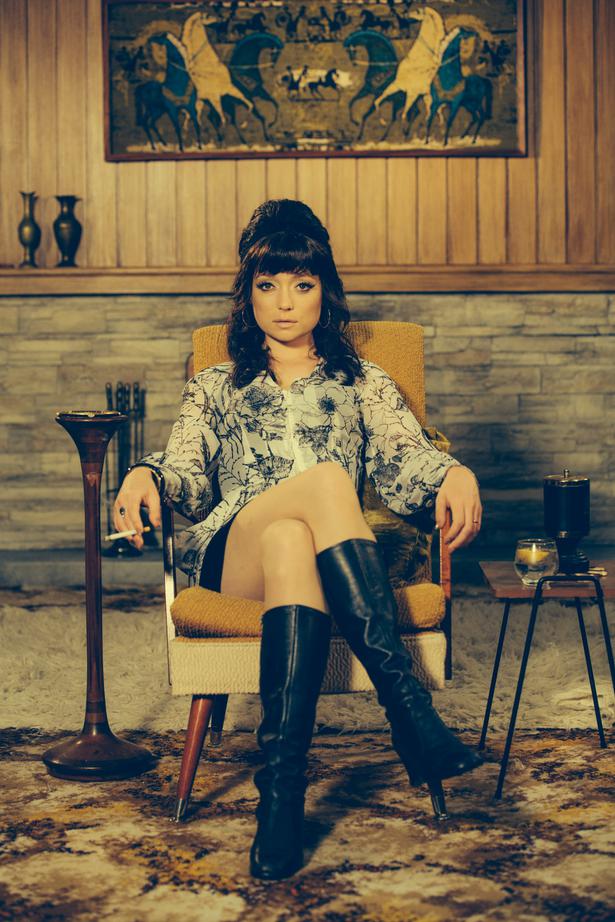 Wednesday May 27, 2015
Cheryl West, perhaps unwittingly, became a symbol of West Auckland throughout Outrageous Fortune's six seasons. Her skanky blond mop, low-cut tops and leopard print everything perfectly encapsulated the seedy side of fashion in the outer suburbs, holding on to the dregs of the 90s while embracing the Paris Hilton tackiness of the 00s.
Given fashion's latest fascination with the 70s, the new prequel to the acclaimed drama should provide a more covetable wardrobe. Starting out in the early years of the decade, the new matriarch of Westside has swapped leopard print for paisley, which perfectly matches the retro curtains, wallpaper, duvets and even the carpet.
To ensure authenticity, costume designer Jaindra Watson referenced books, TV shows, movies and photographs of New Zealanders from the decade, before creating mood boards for each character.
Rita West, played by the inimitable Antonia Prebble, is more aware of her sexuality than Cheryl ever was, so her character references include sirens like Jane Birkin, Brigitte Bardot and Edie Sedgwick. She favours knee-high boots, miniskirts, sleeveless turtlenecks, high-waisted flares, and in the first episode, wears the kind of twisted halterneck even Abba would be proud of. She puts effort into her appearance, but as a mother-of-one who makes "the best sausage rolls in Henderson", her outfits still need to be functional.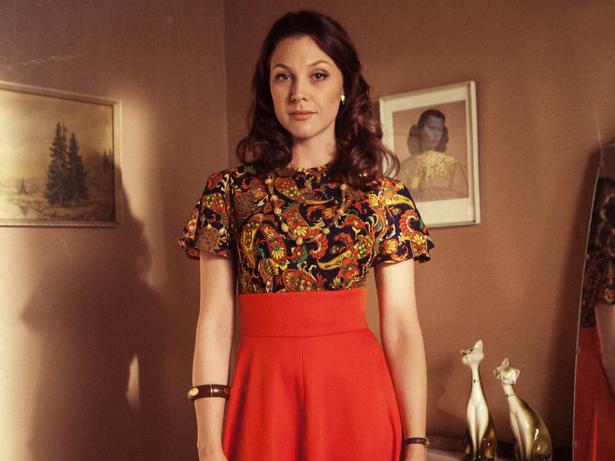 Husband Ted, played by David de Lautour, is a master safe-cracker who has the slick walk and talk to match his hairdo. His style is darker than Rita's, with references from rockers like The Kinks and Mick Jagger, and his gang of quick-fingered friends dress in a kind of leathery brown and black uniform to complement his look.
"It has the dark tone of the original series, in terms of the predominance of black, but stylistically it's completely different," Watson says. "We were trying to keep the whole look quite toned-down and casual, quite real and working class. So it's not a loud, graphic 70s-style looking show."
Most of the outfits worn were sourced from opshops around Auckland, supplemented with clothes from rental shops and online sites like Etsy. Watson says it was a hard task finding items from the era that fit, because of how our body shapes have changed.
"A lot of men's shirts from the 70s were really tiny, and the pants and sleeve lengths were always too short. And with the ladies, all the waists were really tiny."
Watson says finding authentic clothing from the decade was also challenging because a lot of it was in bad condition.
"You might be able to find an amazing piece, but then it's also about finding an actor who fits it. It was all about pure good luck, when something turns up in a shop and it's the right size and the right colour and the right fit."
Maya Bailey, who was the makeup and hair designer for Westside, says the challenge for her was finding a unique look for each character without falling into stereotypes from the era.
"The balance is struck when the actor feels at home in the makeup and hair styling, and they fit into the world that we are creating on the show. It was a challenge to re-train our eyes to the 70s shapes in the hair and facial hair, and with the makeup we had to find a way to achieve the 70s vibe using modern products."
GALLERY: Behind-the-Scenes of Westside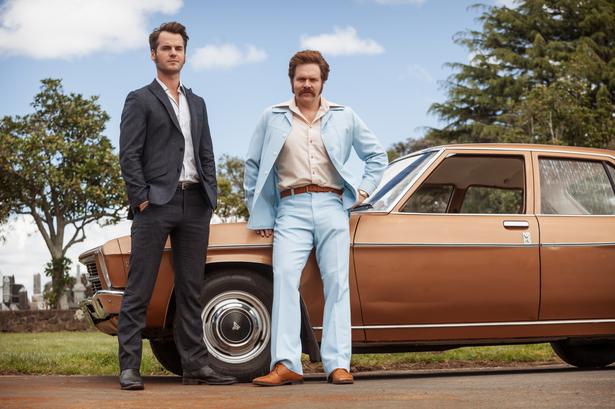 When creating a look for Rita, Bailey considered the character's strong personal style and power. "I was very conscious when first developing Rita's look that we wanted to reinvent Antonia because she is so well known as Loretta. There are true similarities within the characters, but as you'll see Rita is a very different woman."
Her look consists of a lot of big hair, false eyelashes, long painted nails and a signature pale lip. "To achieve the right aesthetic we needed to return to the styling techniques they used back then — heated roller sets, perms, back-combing and setting spray."
If this is all sounding far too glamorous, rest assured that the characters maintain the rough-around-the-edges look of their Outrageous Fortune counterparts.
"They've got that rock 'n' roll thing going on, which is quite Westie," Watson says. "They want to be attractive, so there's a lot of effort that goes into that, but they also have a lot of parties."
In true West Auckland style.

• Westside screens on TV3 from Sunday at 8.30pm.
Share this: