Wine: Naturally Fruitful
New Zealand wine-lovers are bringing a fresh approach to Londoners' drinking habits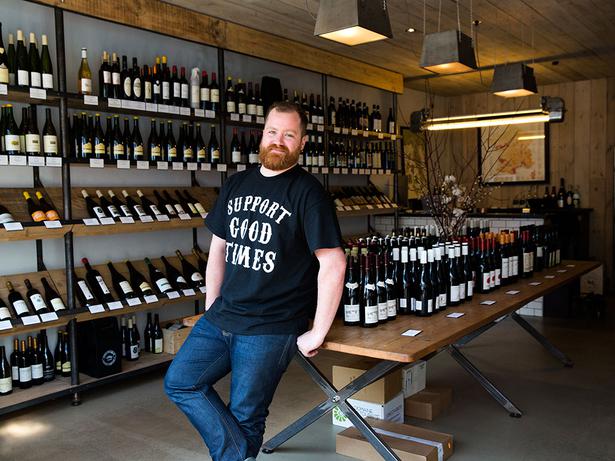 Saturday March 28, 2015
London may once have been the bastion of traditional English merchants selling claret to gouty old gents, but times have changed and a couple of young New Zealanders are at the vanguard of an exciting new era in the city's wine scene. Liam Kelleher and his business partner James Noble set up their Noble Fine Liquor shop to sell the kind of naturally made wines from small producers that they enjoyed drinking, tapping into the city's evolving taste for more authentic products.
"After some long nights with some good bottles of wine, the idea to open a shop came about," explains Christchurch expat Kelleher, who opened the shop with his longtime Wellington friend three years ago. "James had been buying wine en primeur for quite a few years and I'd always been interested in and sought out good wines to drink."
It was a tip-off from a New Zealand source that saw me first catch up with Kelleher — who's responsible for the day-to-day management of the store — not long after Noble Fine Liquor opened. At its premises in Hackney's hip Broadway Market, I was wowed by its eclectic but focused range of wines from some of the most exciting artisan producers in Europe. It's a selection that's seen me make the pilgrimage east every time I'm in London and has also been singled out for praise by British wine-writing luminaries, such as Jancis Robinson and Tim Atkin.
Kelleher came to London less than a decade ago via Melbourne, initially working for the famous Kiwi cafe Flat White. Then, after a period as an espresso machine engineer, he took the plunge with Noble to enter the long established London wine trade.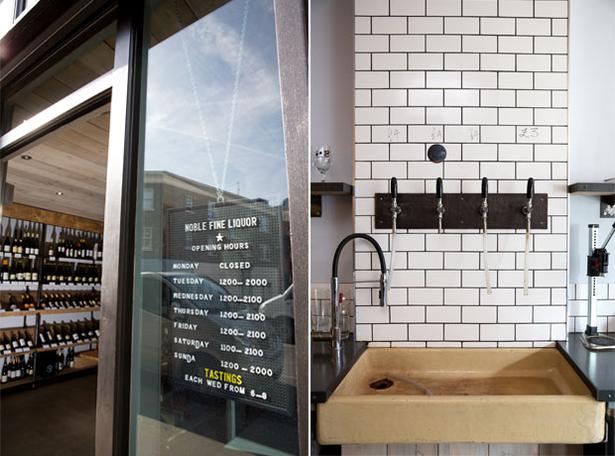 "The UK and London is a fun place to be; it has the longest tradition of drinking and importing European wine," says Kelleher of his decision to set up shop in the city. "However, there's a lot of pomp and procedure, with people thinking you have to do things a certain way."
But Kelleher and Noble decided not to tread the traditional or indeed the most obvious path. They've opted to sell European rather than Australasian wines and focus on less conventional producers who employ more natural winegrowing philosophies and techniques.
"Europe is an absolute goldmine that's close to us, which is why it's our focus," Kelleher tells me. "We do get a bit geeky about wines and are looking for interesting and out-there things, but which have a sense of place and speak of where they're from.
"We are not too fussed about the specific region a wine comes from or what grape it is, it's about how it is made," Kelleher adds. "Our wines are generally made with organic or biodynamic grapes, fermented with indigenous yeasts, and made with a minimum number of interventions on their way to the bottle. Ultimately, our focus is on wine quality, identity, and diversity.
"People are asking more for natural wines, but we tend not to use that label as it's so undefined," he says of the growing trend that's seen so-called "natural" wine bars proliferate in cities such as London. "But it's similar to people wanting to know where their chicken grew up and who baked their bread. It's exactly the same with wine.
"We've found it's the older guys who prefer wines that are engineered and perfect rather than the new wave of wines with more minimal intervention," he notes. "In London you either drink one type of wine or the other: people are so dogmatic. But I want to change the idea of what people think is right or wrong in wine."
While natural wine is a growing movement in Europe and has been taking off in Australia, it's still very much a niche area here in New Zealand. There are currently very few producers here adopting this approach, led by Pyramid Valley — the only New Zealand winery Noble Fine Liquor currently stocks — and no shop like Noble Fine Liquor, which is still very much a minority enterprise even in London.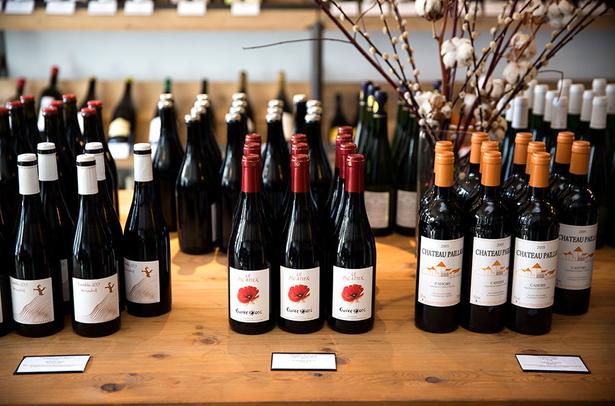 "The scene we're involved in revolves a lot around natural/authentic wines from small producers of France and Italy, which doesn't really exist in New Zealand," observes Kelleher.
It was still a brave move to start a specialist store in such a competitive and costly city as London, but the duo report business to be better than expected. It has proved so fruitful that they've recently branched out to open a second wine shop-cum-bar, P. Franco, further east in Clapton, where customers can enjoy a glass of wine in situ.
"We think we've started our business in the right place, at the right time," notes Kelleher of their success. "Hackney is a really thriving area, where there are many like-minded people and new businesses that share our philosophies of wine, food and culture. Independent, local, authentic, are all important themes.
"It excites me when people come back and say how much they loved the wine I've recommended or people who used to go the 'offie' [basic bottle store] but now buy good wine here," Kelleher enthuses about the joys of his job. "There's just so much good wine available, which is now part of many people's meals."
As we talk, Kelleher stops to advise customers who drop by to pick up a bottle for dinner or something to cellar. His knowledge and passion for the largely lesser-known products that line his shelves gives the shop an upbeat, accessible feel that's light years away from the stuffiness and snobbery associated with the more conservative wine merchants.
"We never did this to make money," Kelleher tells me. "We did it because we wanted to be surrounded by wine the whole time."
These are wines that are proving popular with the Londoners who share Kelleher and Noble's tastes and appreciate the philosophy and enthusiasm driving this exciting Kiwi wine venture.

View more from Viva's Insiders' Guide to London brought to you by Toni&Guy
Share this: