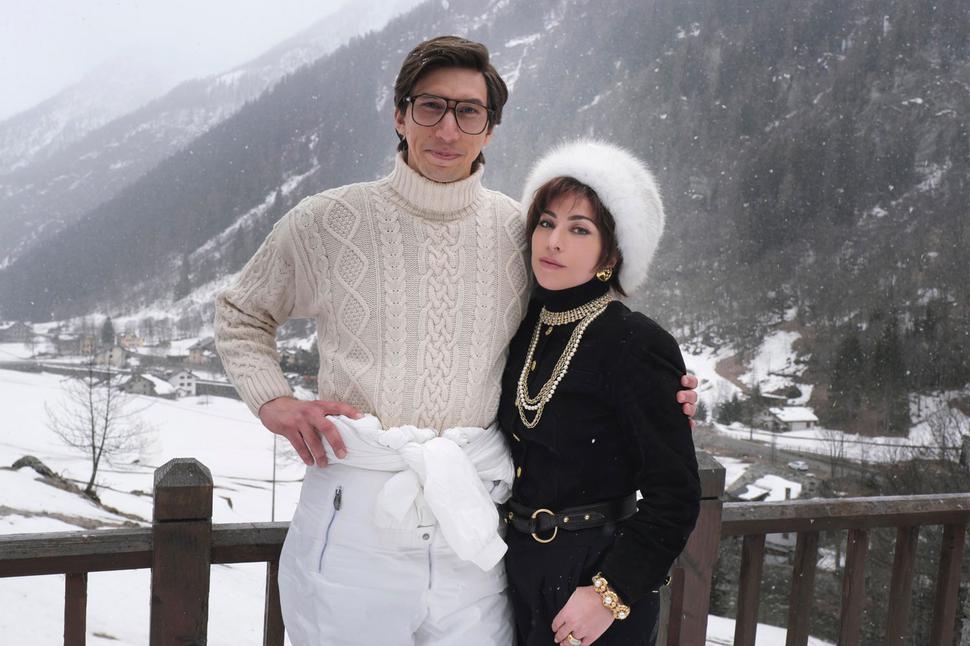 House Of Gucci: A First Glimpse At Ridley Scott's Impossibly Alluring Film
Lady Gaga, Adam Driver, Jared Leto, Salma Hayek and Al Pacino take on the glamour and drama of the luxury brand's tragic past
Friday July 30, 2021
We've all seen the paparazzi images of Lady Gaga and Adam Driver on set in Italy in recent months, and now the world prepares to see the fruits of their labour come November 23 in the Ridley Scott-directed film House of Gucci.
A sneak peek of the film was released today via its official trailer, starring Lady Gaga as Patrizia Reggiani, the ex-wife of Maurizio Gucci played by Driver, who was the grandson of founder Gucci Gucci.
House of Gucci is based on Sara Gay Forden's book The House of Gucci: A Sensational Story of Murder, Madness, Glamour, and Greed. Ridley's film adaptation centers around the 1995 murder of Maurizio Gucci for which Patrizia Reggiani was convicted of ordering in 1998.
The film also stars an unrecognizable Jared Leto as Paolo Gucci, Jeremy Irons as Rodolfo Gucci, Jack Huston as Domenico De Sole, Salma Hayek as Giuseppina "Pina" Auriemma, and Al Pacino as Aldo Gucci.
Watch the trailer below:
Share this: