Well Made Clothes Is Your New Favourite Website
New online store Well Made Clothes is making ethical shopping easy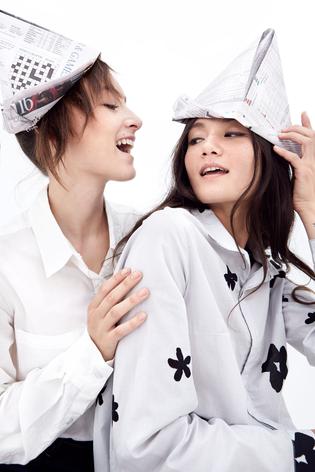 It's easy to overlook the miscellaneous origins of our clothing. Even if one tries to dig down into where and how something was made, finding a company that is open about its production line is the exception, not the rule. Such is the nature of the notoriously murky fashion industry, where sustainability, transparency and locality are low priorities to cheap labour, speed and profitability.
But two women — expat Kiwi Courtney Sanders, editor of Catalogue and Australian Kelly Elkin, the brains behind ethical industry body Clean Cut — are making it easier to shop with a clear conscience. Introducing Well Made Clothes: an Australian-based website launching on March 29 that provides information, and the ability to buy, well-designed and ethical garments.
The marketplace has eight values under which it categorises clothes, and each are identified with different symbols: an eye for transparency, a cow for vegan, a hand for handcrafted, a house for locally-made, and so on. The brands, which include New Zealand labels Penny Sage, Nom*d, The Mercantile, Ovna Ovich and Kowtow among a host of international designers, must meet at least one of these values to be included on the website. Here, co-founder Courtney explains how Well Made Clothes works:
Who is behind Well Made Clothes?
Kelly Elkin, who also owns ethical sleepwear label Alas, and is the brains behind Clean Cut, and I co-founded Well Made Clothes, with the help of a grant from the Walkley Foundation and Google (which we won in 2015), and with the help of our investor. Charlotte Agnew is our fashion director, Rosie Dalton is our fashion editor, and we have an amazing group of advisers, including renowned Australian journalist James Kirby and Clean Cut's co-founder Carlie Ballard.
READ: Is it Time to Give Up Leather?
Why did you decide to create this website?
Kelly and I had been discussing our frustration with a few things for a while: the first is that, while the fashion industry is the second most polluting industry in the world after oil, and is responsible for countless human rights violations, it's hardly ever covered in any detail, or taken seriously, by mainstream media. The second is that as soon as you put the word 'ethical' in front of the word 'fashion' people assume you're talking about bag lady clothing made from twigs or something, which is to say very few people know about all the beautifully designed and ethical clothing out there. Finally, we know there are women out there who, like us, want to shop by their values, but we also know it's really hard to know where to start – great ethical fashion is spread in tiny little pockets across the Internet. So Well Made Clothes tries to unite all of these things under one roof, to make it easy for people just like us to make informed shopping decisions.
How do the Well Made Clothes values work?
For a label to be stocked on Well Made Clothes, it has to meet the requirements of at least one of the eight Well Made Clothes Values, and sign a code of conduct to this effect, which also confirms the label meets basic fair practice standards within its supply chain. When customers are browsing products, they can clearly see which values said product sits under, read more information about these values if they want to, and make shopping decisions accordingly. The values are: sustainable; transparent; fair; gender equality; vegan; handcrafted; local; and minimal waste.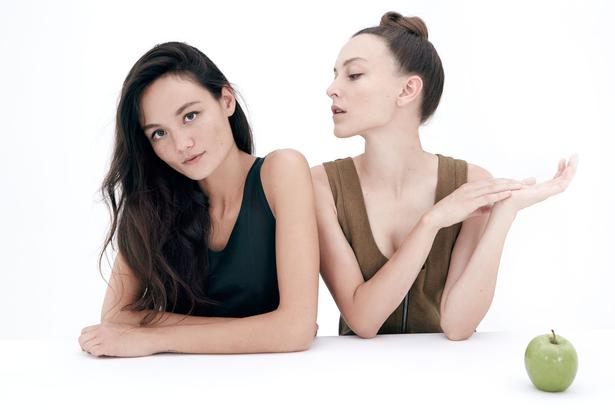 READ: How Clean Is Your Cotton?
How did you decide on these values?
It was a really long process! Kelly has over a decade of experience working in the ethical fashion advisory realm, and she, along with her partner at Clean Cut, Carlie Ballard, developed our ethical framework, and the eight Well Made Clothes Values, in order to explain the biggest problems in the fashion industry, and to celebrate the labels who are doing good things in these areas, in the most simple way possible.
An important part is providing information on and education about the fashion industry, so we'll constantly be writing news, features, and undertaking interviews, which dig down into the nuances of these values, to provide our readers and customers with as much information as we possibly can.
Where is Well Made Clothes based?
We're based in Sydney. We're actually what is known, in Internet speak, as a 'marketplace', which is to say we simply provide the platform which unites these labels under one roof. When you buy from Well Made Clothes, you're actually buying direct from the label, and the label will ship the product to you (while we're here to answer any questions and provide any assistance you need along the way). Every label will ship worldwide.
What do you ultimately want to achieve?
We'd like to revolutionise the fashion industry! But seriously, we want to show that ethical clothing can be affordable and look good, and to educate people so they can make informed consumer decisions.
How would you like to see it grow?
We want to become a one stop shop for the best well-designed ethically inclined fashion, globally. We already have so many more amazing brands in mind and we can't wait to celebrate them on our site.
* Visit wellmadeclothes.com, which launches on March 29
Share this: