Sue Bowerman on Her Personal Style
One of many fabulously dressed women of Wellington, Sue Bowerman shares where she gets her eclectic style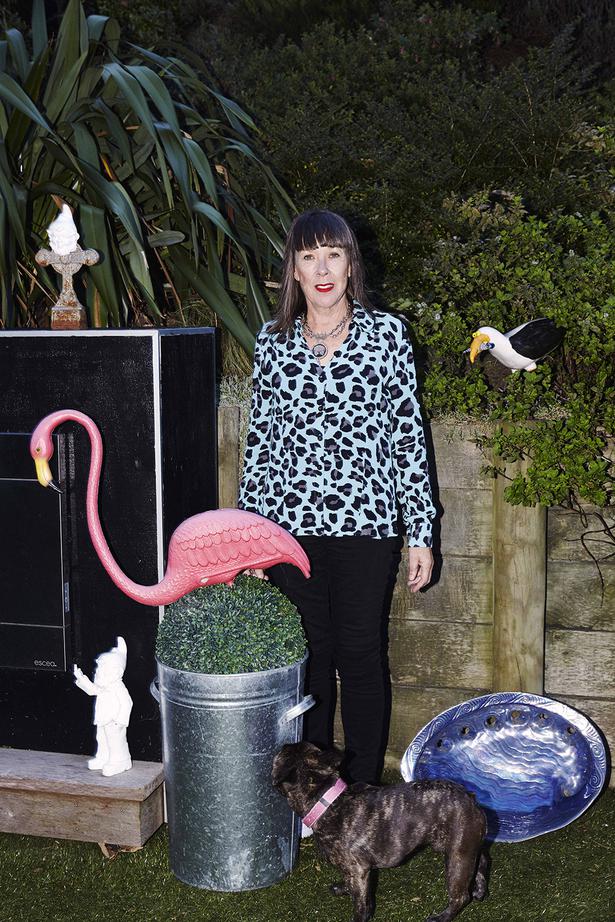 Wednesday March 28, 2018
One of the many fabulously dressed women of Wellington, Sue Bowerman is a champion of New Zealand fashion — her favourites include Zambesi and World. "My wardrobe is probably as eclectic as my house," she says of her personal style.
A lifelong Wellington local — "I can't imagine living anywhere else" — Sue's unique home is in the southern suburb of Island Bay, which she loves for being close to the city as well as Wellington's beaches. "It's close to everything, and has a good community spirit."
Now working as a celebrant, in a former life Sue ran her own school of design, helping young creatives to foster practical skills to get into employment. There she met then-student Kate Diana Spencer, who last year set up Project Fashion Wellington, which works with local emerging designers to help them develop a collection and label.
Now in its second year, Sue is one of the project mentors, alongside a few other stylish and well-known Wellingtonians including Jaye Glam Morgan, designer Bron Eichbaum of the label Herriot, and Lucy Revill of Wellington website The Residents.
Sue believes such creative initiatives are important for Wellington as "not only does it give up-and-coming designers a public platform but it also draws on the huge amount of talent in the city — Kate has brought together a variety of professionals who teach the designers skills for business, media, and advertising. It really highlights that Wellington is the "Coolest Little Capital".
RUNWAY TREND: It's All About Embracing Personal Style
I'm not one to keep an eye on the latest trends or styles. I really admire those who just wear what they love and don't give a toss what others think. And this is something I see a lot of in Wellington.
What I have always said about Wellington is that anything goes. You could walk around with a peacock on your head and no one would take a second look! I have always loved how diverse and accepting the city is.
On weekends, I love taking my French bulldog Graham for a walk down to the local restaurant for dinner or brunch. I spend a lot of time with my husband, daughter and friends. In the last few years I have become
a marriage celebrant. This is something I love doing, and I enjoy spending my weekends with fabulous couples.
Wellington's creative arts scene empowers women to be comfortable in their own skin. They are able to be whoever they are without feeling the pressure to conform to the norm. I would also like to add that this isn't just limited to women but applies to any gender or race.
READ: Where to Eat, Drink & be Merry in Wellington
SUE'S WELLINGTON HOT SPOTS
1. Brown & Co. is my favourite spot to get pieces that add to the random style in my house. But also for gifts for the friend that has everything.
2. I love popping into Prefab to see Bridget Dunn and the team for coffee, brunch or a wine.
3. Hunters and Collectors, for vintage bargains and the amazing Chrissy O. And of course, I love World on Victoria St and Zambesi on Customhouse Quay.
Share this: