What Athletes Wear: NZ Black Sticks Hockey Player Rose Keddell
When she's on the turf, at Pilates or hosting a workout, these are the clothes Rose counts on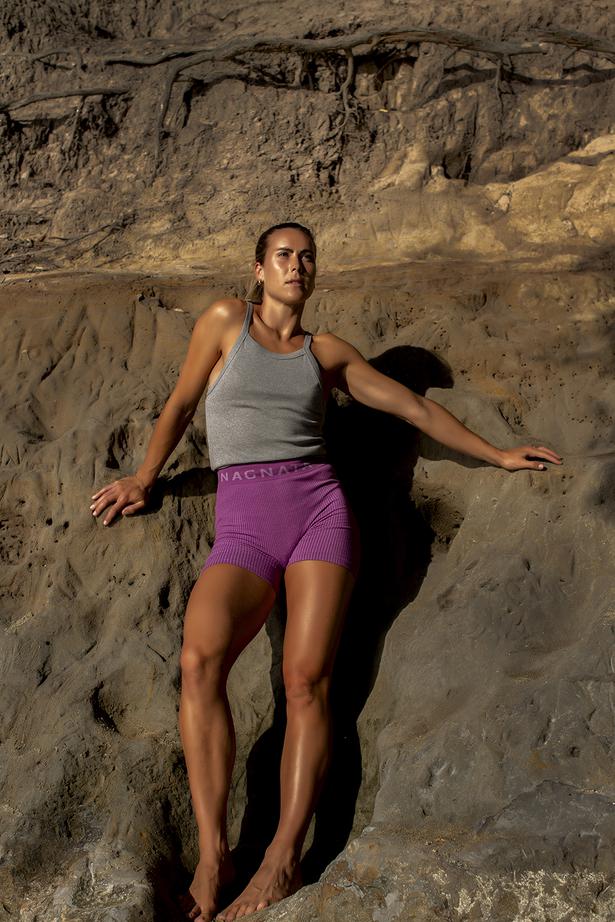 Friday Jan. 22, 2021
"I'm training for the Olympics at the moment, which is seven months away. Training is three hours a day, and Friday is a full day, from 8am-3pm, so it's definitely full-on.
It's a lot of hockey-based work and turf skills. Some sessions are skill-based and others are gym-based for strength-based training.
I add Pilates when I can, to work on my strength and conditioning. We have to be quite structured with our training, because it's very easy to overdo it or underdo it and not get what you need.
A typical day will be 1.5 hours on the turf for a group session, then straight to the gym for another hour and a half. I might factor in a Pilates class in the evening, or go for a walk or do some stretching.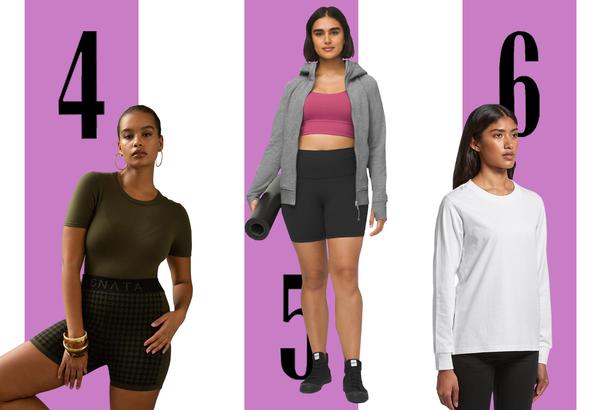 There's only so much you can do fitness-wise in a day. The high intensity exercise we do is quite shortening of your muscles. You're constantly running around in a bent position that's hard on your back and hips.
So when I have downtime, I'm trying to restore that balance in terms of hip opening by working on mobility.
READ: Adidas Athlete Niall Williams Shares Her Autumn Training Tips
I've been teaching Pilates at Reform in Takapuna, which I'm really loving. I've always been interested in the body and how it works and movement as a whole. I've suffered through a few injuries and found Pilates is perfect for everybody regardless of age, stage or injury status.
I think it's easy to overcomplicate exercise. There are so many things you can do and endless ways to move the body. During the first lockdown I was putting some workouts on my Instagram Stories and people asked me if I'd take a live workout.
I was really amazed at how many people tuned in — it was a big surprise, so I kept doing them and it was really satisfying, getting feedback from people that they loved them and looked forward to them. I think it was good for people to have something to look forward to exercise-wise because it can be so hard to motivate yourself. It was my way of making it a little bit easier for people.
READ: What Athletes Wear: Sala Yoga Studio Founder Sarah Lindsay
A lot of the videos I post on my Instagram are based around stability. My biggest concern around the way people exercise is that they'll get into the gym and go super high intensity and pick up a heavy weight and throw it around and it'll probably do more harm than good.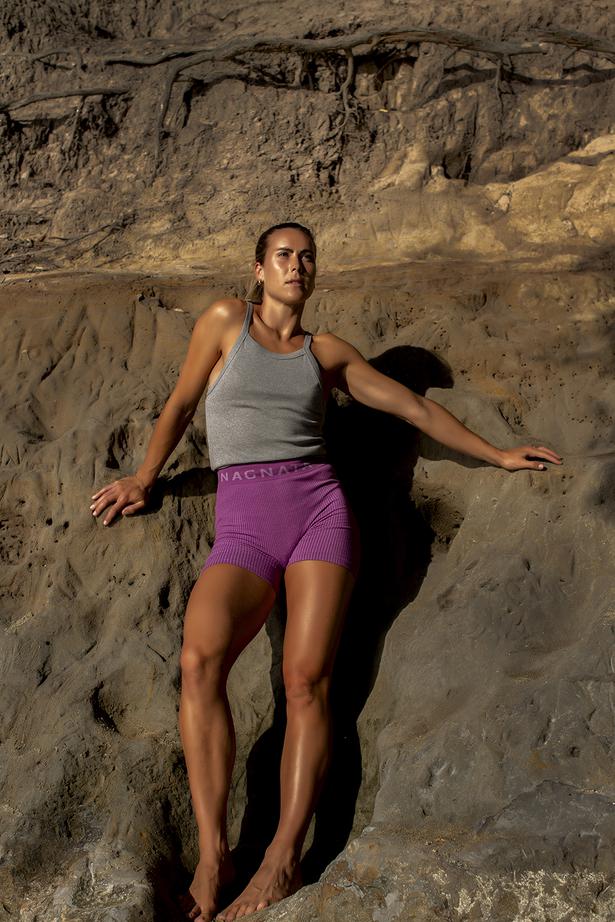 Rose wears a Maggie Marilyn top, Mars earrings and Nagnata shorts. Photo / Babiche Martens

The exercise I like to focus on starts with your body weight. You can do amazing things just with your body and you can do them anywhere. Simple movement patterns are super functional and work to support your body and everyday movement.

If you're wearing something that you feel good in, you're probably going to feel better within the things that you're doing. It shouldn't matter what you look like or what you wear, but if you're comfortable in what you're wearing, you generally feel better.

And that's okay, you're allowed to want to wear something nice to feel good. I am partial to nice exercise gear and put it on and feel good, and hopefully work a little bit harder.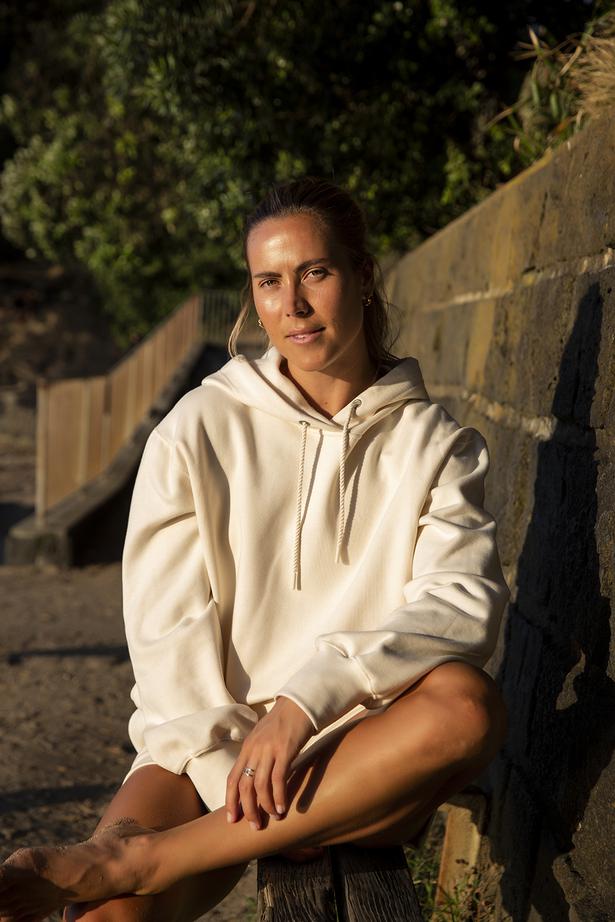 1 Apple watch, from $479 / 2 Adidas sports bra $50 / 3 Adidas Ultraboost 21 $300
For hockey I'll train in a good pair of shorts that are slightly high waisted and don't ride up. I have these amazing Nagnata shorts made from ultra-fine merino wool that fit your body so seamlessly. I'd quite happily live in them.
I like to keep it simple clothing-wise when I work out, I feel really restricted in too much clothing. So, I'm usually running around in a sports bra in the summer months.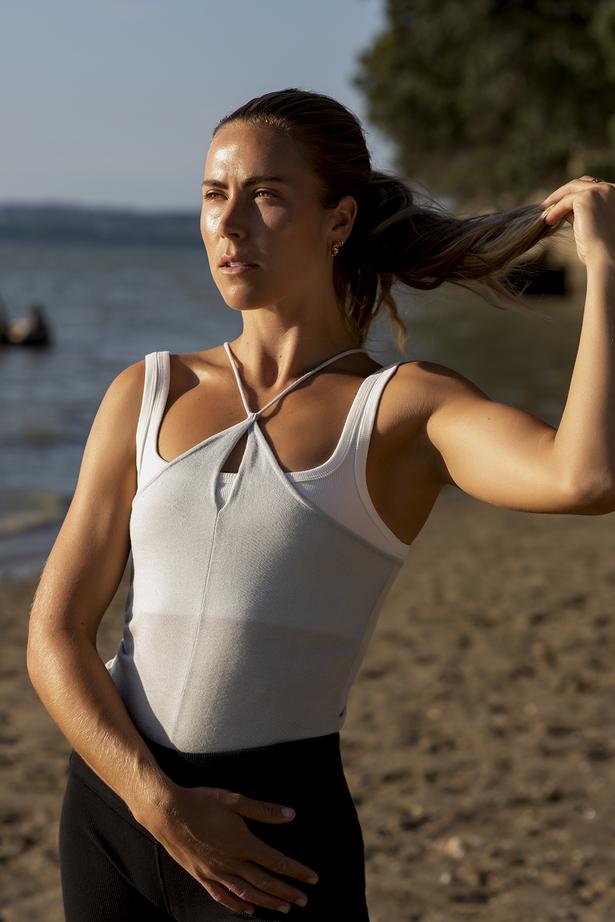 4 Nagnata shorts $280 / 5 Lululemon Align shorts $79 / 6 Bassike long sleeve T-shirt $130
For Pilates, I'm a spandex girl and like to wear shorter leggings. You want to wear stuff that breaths, that doesn't weigh you down so you can move freely. I've been wearing Adidas Ultraboost shoes for years.
They're a great all-rounder. Long-sleeve tops are a staple in my wardrobe. I wear these on the way to a class for warmth in the early hours.
Accessories-wise, I have an Apple watch and I love it, it's awesome for training. Good hair ties are another must-have. I've got super-thick hair so anything that keeps hair out of my face, I'm all for it. Lastly, resistance bands are great for activating and strengthening the glutes."
Share this: