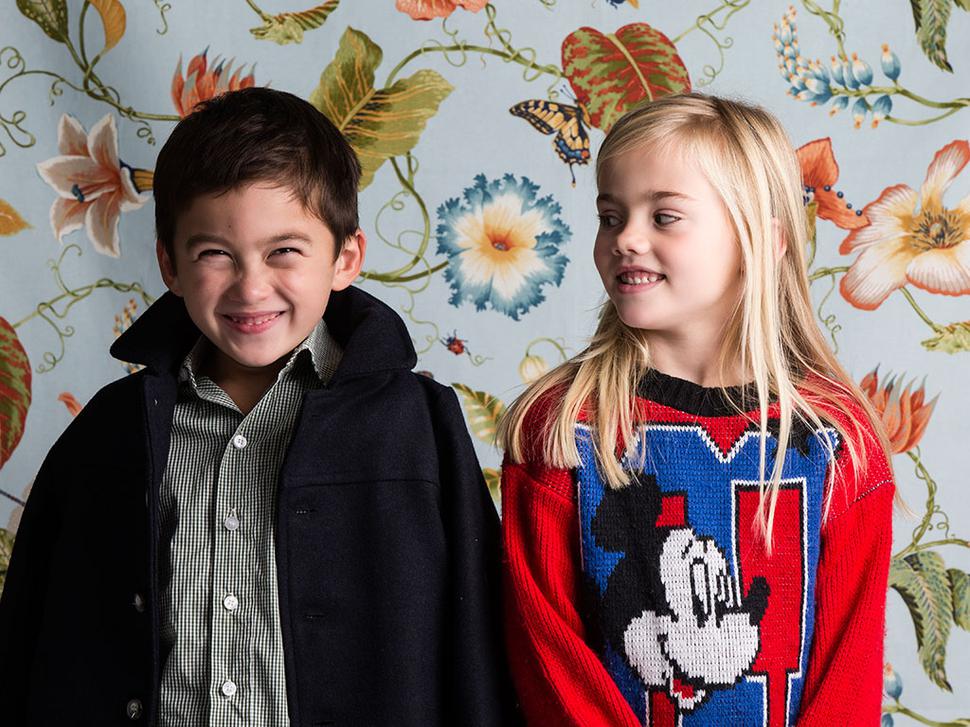 What the Kids Are Wearing
Frou-frou pink and boring casuals, begone. Cool kids know what's up this season
Wednesday July 29, 2015
PREP STAR
Cullen wears Chalk & Cheese wool coat, $189, from Parnell Baby Boutique. Mavis & Osborn shirt $89. Flora Imperial's fabric, $50 per metre, from Martha's Fabrics.
What do you want to be when you grow up? "I want to be a zookeeper!"
JOIN THE CLUB
Stella wears a Mickey Mouse Club vintage jumper, $40, from Deadman Vintage.
What do you want to be when you grow up? "A fashion designer."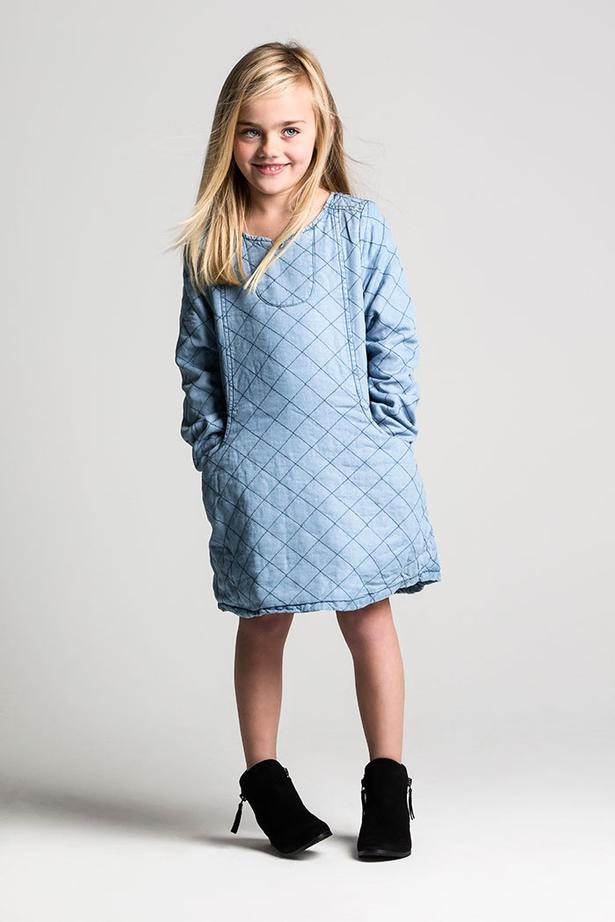 LA PETITE MADEMOISELLE
Stella wears Missie Munster top, $55, and Petit de Nimes coat, $140, from Kid Republic. Mavis & Osborn skirt $89. Milk & Soda bow, $19.90, from Parnell Baby Boutique.
What's your favourite movie? "I love Frozen."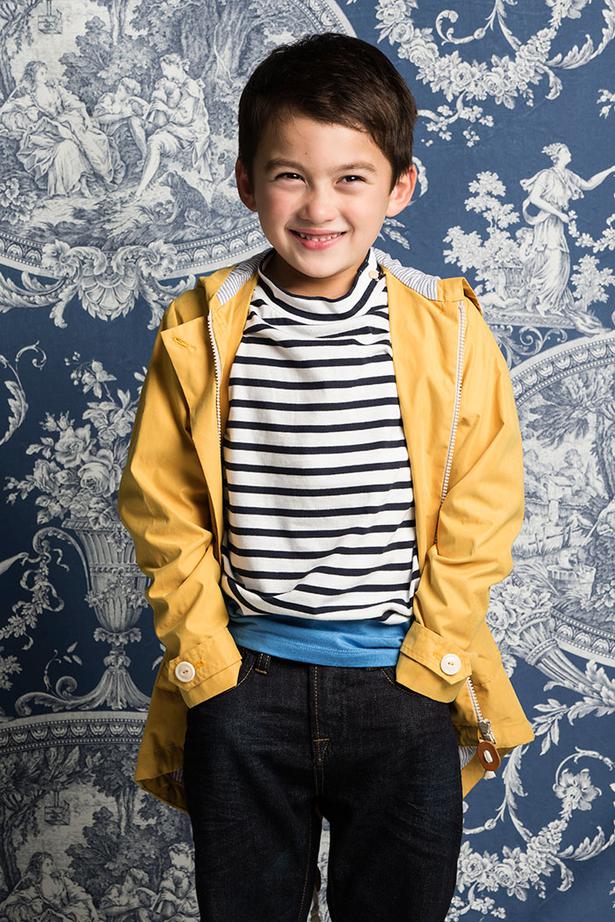 HELLO SAILOR
Cullen wears Witchery top, $40, and jeans $59.90. Mavis & Osborn rain jacket $229. Victoriana fabric, $42 per metre, from Martha's Furnishing Fabrics.
What's your favourite movie? "Minions!"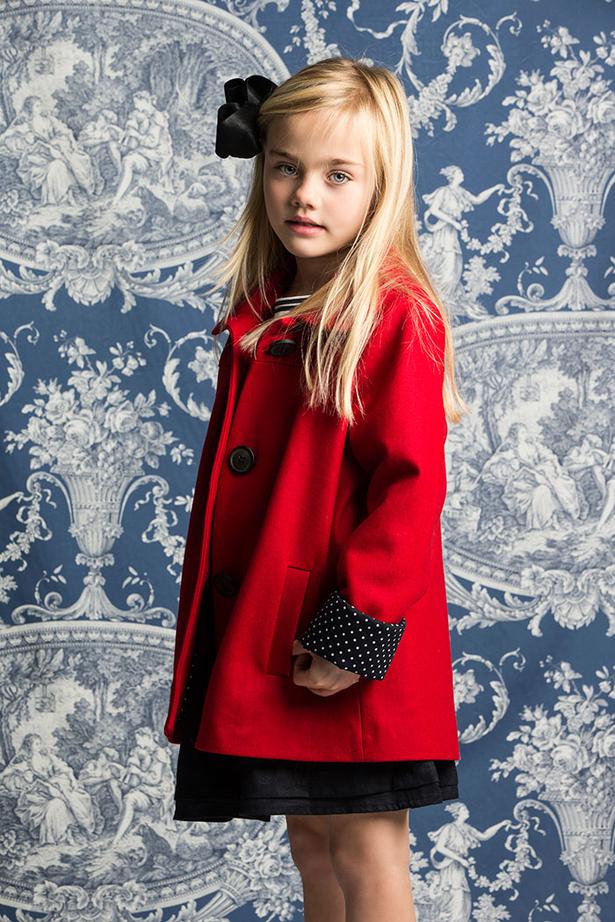 CHILDS PLAY
Stella and Cullen wear bomber jackets, $70, from Ninos.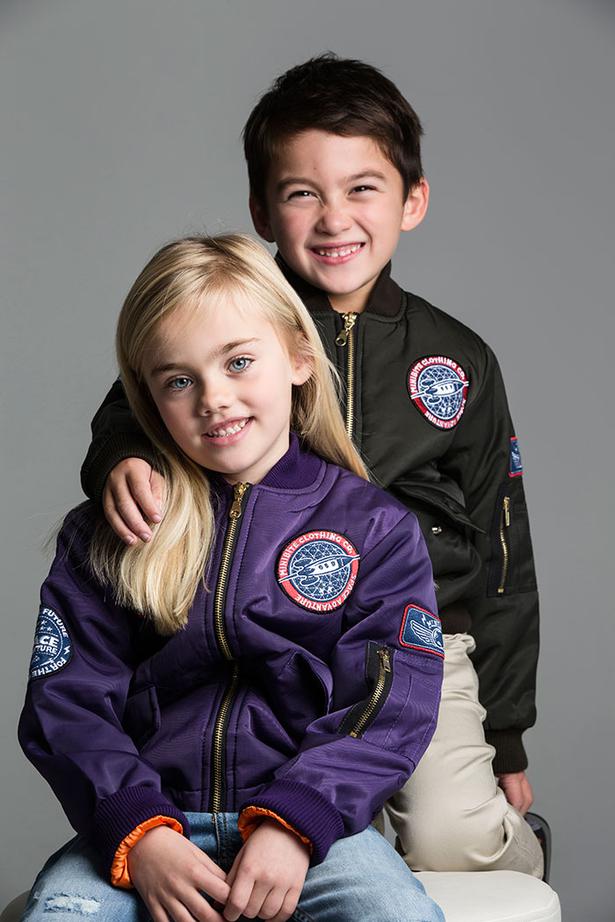 DENIM DAYS
Stella wears Seed Heritage dress $69.90. Witchery boots $44.90.
What's your favourite snack? "Chocolate brownie."
Photographer: Guy Coombes. Fashion Editor: Dan Ahwa. Models: Stella from Red 11 and Cullen from Clyne. Stylist's Assistant: Anna Lee.
STOCKISTS: Deadman Vintage, Kid Republic, Martha's Furnishing Fabrics, Mavis & Osborn, Ninos, Parnell Baby Boutique, Seed Heritage, Witchery.
Share this: