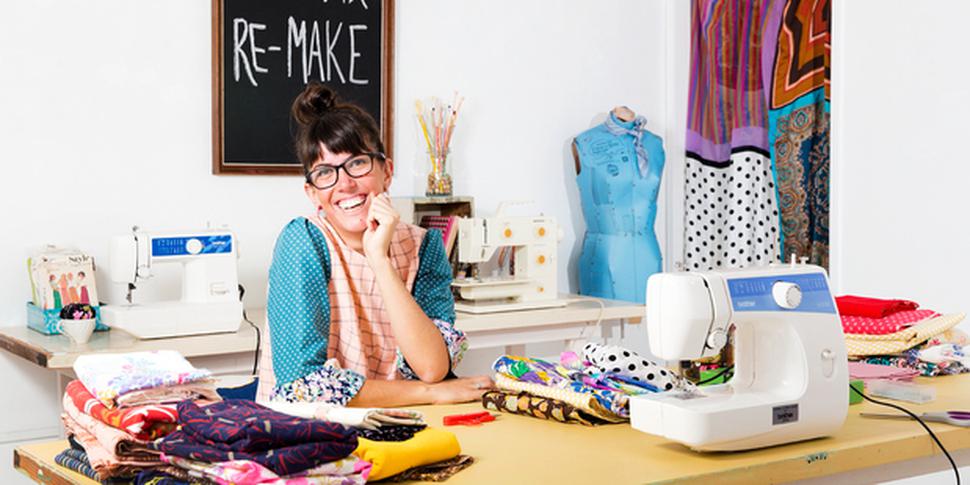 Where to Go: K'Rd sewing lounge Sew Love
Thursday June 5, 2014
A passion for up-cycling - saving textiles from landfill and re-using every fabric scrap to create something new - has seen Sarah Lancaster develop a community of like-minded individuals championing a future of sustainable fashion.
Her business, Sew Love Tea Do, has grown to include workshops, festivals and community classes, with a physical pop-up space opening in St Kevin's Arcade this Saturday.
The communal sewing lounge - called Sew Love - will feature five second-hand domestic sewing machines and an overlocker available for rent, whether to hem an op-shopped dress or start a new project.
There will be a selection of second-hand fabrics, trims, buttons and more to buy, and Lancaster plans to host evening workshops and sewing courses to further the conscious consumerism cause.
"Upcycling is an affordable and enjoyable way to live with environmental and ethical values at heart, to re-use and treasure things of the past," she explains.
"Through my workshops and this new space my aim is to encourage others to upskill themselves, be more conscious consumers and to love every moment of it."
• Sew Love, Shop 16, St Kevin's Arcade, K'Rd. Open 7 days from Saturday June 7. Machine bookings can be made in advance through hello@sewloveteado.com.
Share this:
More Fashion / Street Style