Where to Recycle Your Clothes
Whether you're keen to sell, rent or donate clothing, here's where to make it happen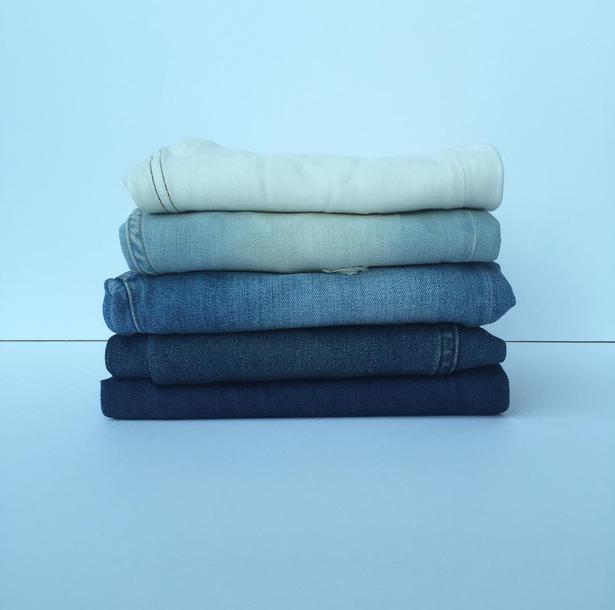 Monday July 24, 2017
Tatty's
With a High St and a Ponsonby store, Tatty's gladly sells women's, men's, shoes, accessories and childrenswear on your behalf - with a great selection of designer pieces. Accepted items are sold in store for seven weeks and discounted to half price if unsold after four. View the status of your items via your online dashboard and get ready to receive 50 per cent of the selling price once your items have sold.
Designer Wardrobe
Offering an online marketplace for pre-loved designer clothing, the options here include selling as well as renting. The curation of brands accepted on the site ensures a standard is well-maintained, while the option to "valet" means you can send DW your items for free and they'll handle the rest. Once your items are reviewed and accepted, they'll appear on your dashboard. Then, once said items sell, you'll get paid anywhere between 55 to 80 per cent of the sale price.
Alternatively, for a more hands-on approach, you can do the work (and pocket the profits) by registering, clicking into the sell/wanted tab, uploading images and filling in the necessary details.
Carousell
Also an online store, here you begin by snapping a photo of the items you're keen to sell, then type a description and price before specifying the location where you'd prefer to meet your buyer. From there, once an interested buyer makes an offer and payment is received, you can pop the items in the mail or meet at a pre-agreed public location.
As far as we can tell, unlike Trade Me, Carousell doesn't take a cut of your profits, however, to ensure your listing has the best visibility, you can purchase the option to bump it to the top of popular or recent listings.
Recycle Boutique
This consignment-based store is a great way to get a little something back for your second-hand designer clothing, specifically 50 per cent excluding GST of the sold price. The idea is that you drop your garments off and set up an online account while you're there. Once you receive the confirmation email, you'll be able to see what's been accepted (or not) for sale before it's sorted and priced according to quality, condition, season and demand. Items not accepted or unsold must be picked up seven days prior to the expiry date listed or they will be donated to charity. Once your items have sold, you can choose to collect your proceeds via cash, Eftpos or bank deposit.
City Mission
While the City Mission gladly accepts clothing donations, we've heard from a reliable source that due to minimal manpower to sort and launder items, many donations go untouched. To ensure that your items get to the people that need it most, you'll need to separate (and clearly label) womenswear, menswear, childrenswear and bedding, and ensure items are laundered and ready to be used. Items can be dropped off directly to the Mission's Drop-in Centre at 140 Hobson St, or at any of its New Beginning shops. 
Dress for Success
This empowering association is always in need of near-new interview and employment appropriate clothing, shoes, handbags and jewellery donations, however, items that don't fit this criteria are useful too as they are included in the Dress for Success quarterly sales to help the non-government organisation raise funds to cover their operating costs. For a full lists of donation drop-off points, including most Maxwells Drycleaners, visit its website.
Share this: