Highlights from Whitecliffe College Fashion Show 2015
Viva fashion editor Dan Ahwa casts his eye over the final collections from Whitecliffe's graduating class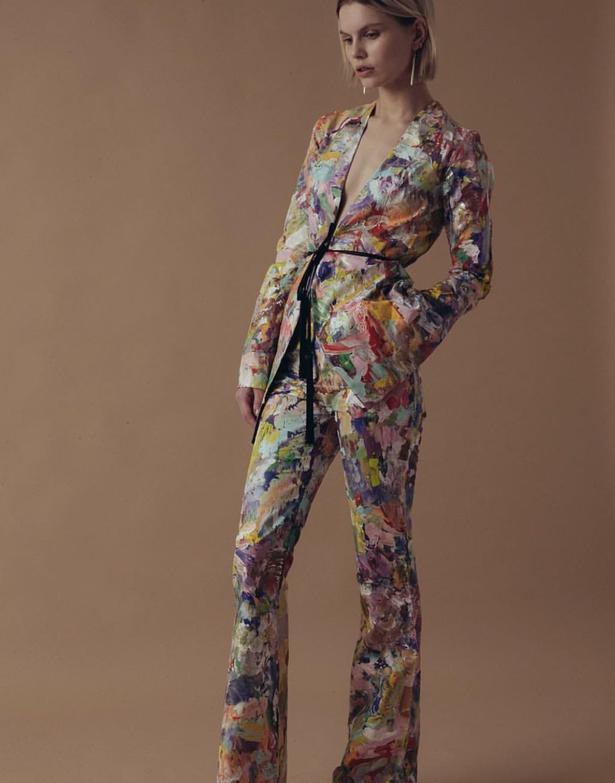 Tuesday Nov. 24, 2015
As far as end-of-year polytech fashion shows go, Whitecliffe College of Arts and Design has always stood out for its range. From Japanese draping and dark poetics to the more avant-garde, there's always a sense of individuality. This weekend at the Viaduct Events Centre, Year 2, 3 and 4 fashion design students showcased their collections to an audience of family, friends and industry members. Some of the graduating Year 4 students will go on to join a new Whitecliffe Master of Fine Arts, specialising in fashion and sustainability, with 2016 being the inaugural year of this MFA. Here were my Year 4 picks from the night:
Benjamin Farry
A highlight on the night and possibly our favourite, Benjamin showcased a confident collection that highlighted his irreverent approach with a hand-painted suit, hand-beaded sequin cocktail dress and metallic gown with plunging neckline. The collection had a sense of humour that came naturally; we can't wait to see more.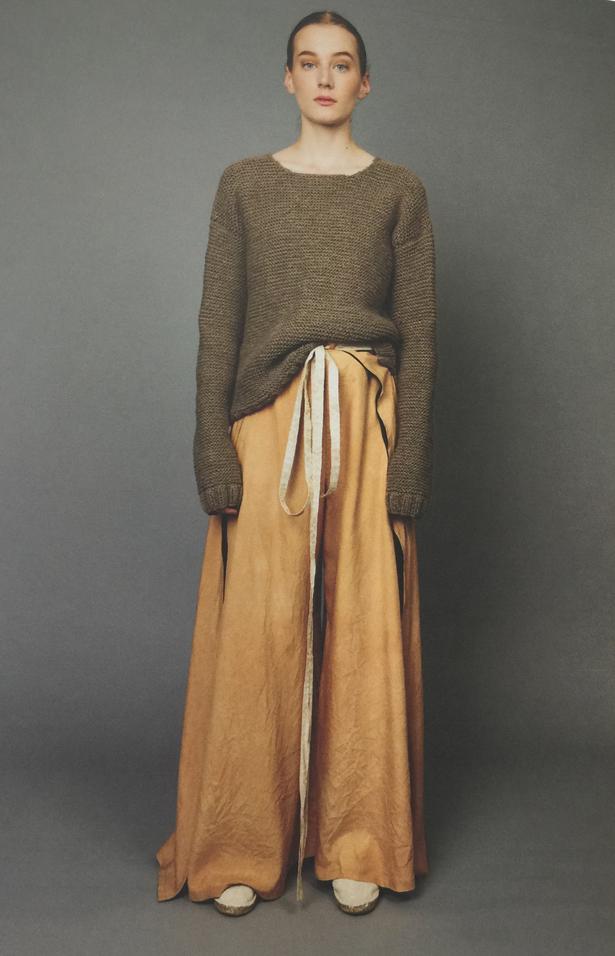 Sophia Butler
Inspired by kintsugi, the Japanese art of repairing broken porcelain with gold, Sophia's collection was a metaphor for the damages created by the global fashion industry, with a focus on being socially and environmentally responsible. The delicate collection explored dyed and ethically produced fabrics, with her finale gown a stunning addition: white silk patchwork pieced together with gold in homage to kintsugi.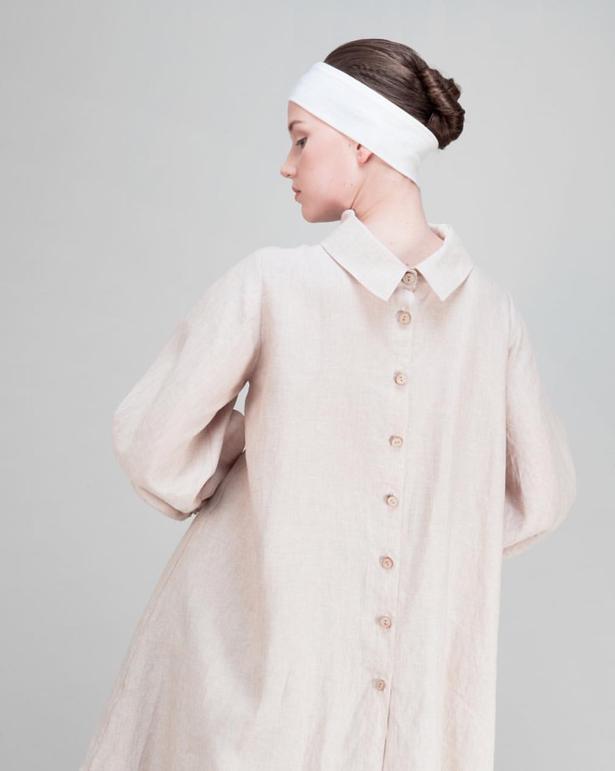 Ling Li
A poignant collection that quietly made its way around the catwalk, Ling dedicated this to a lost friend, Lukia. The photographs of Donna J. Wan were also looked at, and the collection focused on delicate linen shirts, organza tops and a standout cowl skirt in blue.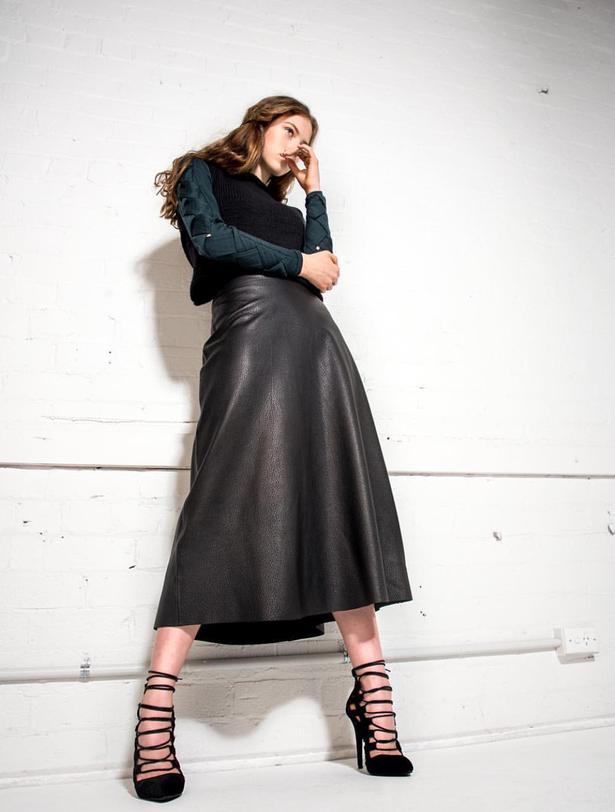 Jessica Greetham
One of the few collections that highlighted sharp tailoring, Jessica's range showed a promising future in workwear for men and women. Taking inspiration from the architecture of Imperial China, standout pieces include a black leather skirt, knitwear and a chevron detail on the back of the men's coats.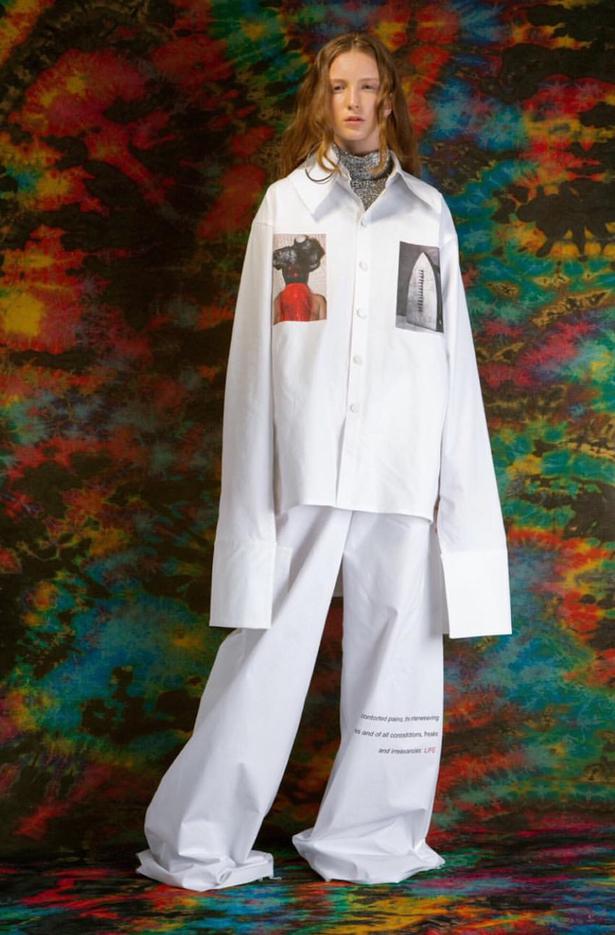 Kingkang Chen
Kingkang shows strength in understanding streetwear with an individual spirit, from the oversized tinsel jumper to the denim coats for both sexes that show currency. It's an exploration on genderless fashion that's having a moment right now, with some pieces, although well thought out, starting to feel familiar — from the frill neck collars on men (J.W. Anderson/Gucci), patches and text (Raf Simons) and the current obsession with 90s deconstruction from Martin Margiela and present day darlings, Vetements. If Kingkang can look further afield, he'll do even better.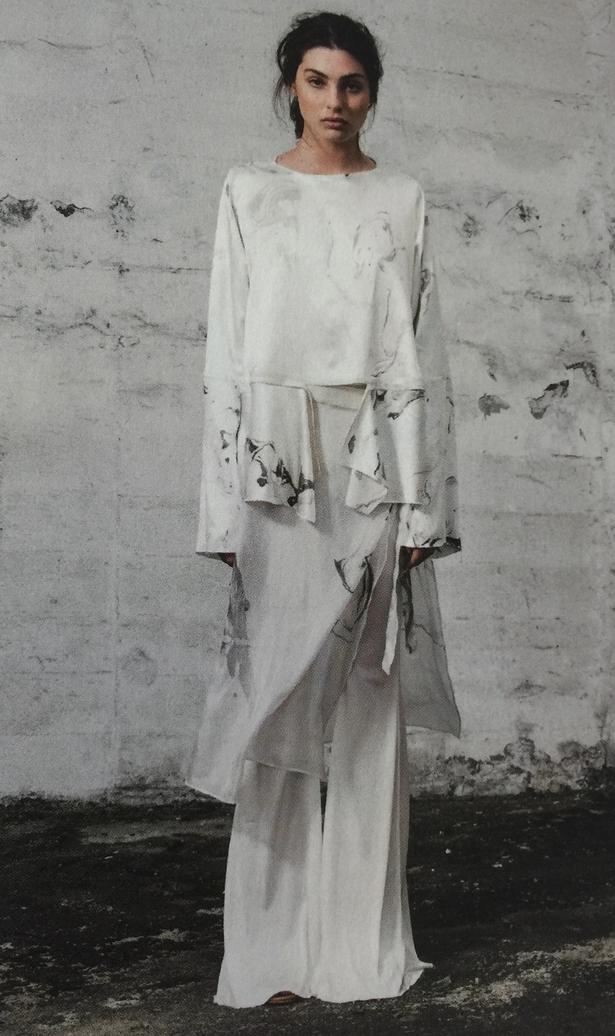 Maggie Hewitt
Maggie's show and lookbook highlight her as one to watch, with a collection that focuses on sustainability. Using organically dyed fabrics and ethically sourced leather, her collection, called Don't Look Away, is a transeasonal range that highlights an accomplished exploration of texture, fabric choices and a mesmerising marble print on white silk separates.

AWARDS
Year 2
Whitecliffe Award for Professional Practices: Lucy Shao 
Silk Road Award for Designer Excellence: Yafeng Tang
Year 3
Hawes & Freer and Silk Road Award for Range Development: Grace Pearson
Sentosa Award for Design Excellence: Tannaz Barkhordari
Sentosa Award for Sustainable Practices: Maral Salmanpour
Leatherworks Award for Creative use of Leather: Olivia Cashmore
Year 4
Apparel HR and Apparel Magazine Award for Outstanding and Sustainable Design: Maggie Hewitt
Apparel HR and Purfex Award for Outstanding Innovative Design: Kingkang Chen
Centrepoint Award for Professional Practices: Lilja Voggosdottir
Frost Award for Textile Experimentation: Sophia Butler
Purtech Award for Honouring Artisanal Craft: Zuzana Kristafova
Sewing Time Award for Conceptual Resolution: Benjamin Farry
Share this:
More Fashion / Features & Profiles