Why Alexandra Shulman is Leaving Vogue
After 25 years of editing the fashion magazine, Alexandra Shulman is stepping down. Her friend, Kiwi Louise Chunn, knows why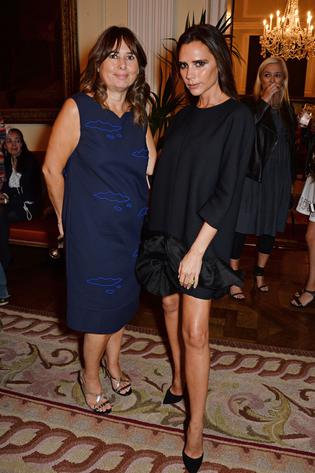 When, in 1990, Alexandra Shulman was named editor of British Vogue, I was one of the first people to interview her. There had been much media speculation about who was to replace Liz Tilberis, who was jetting off to New York to edit arch-rival Harper's Bazaar. It's safe to say Alex — then editor of men's magazine GQ and never a fashion editor — hadn't been very high on most fashion people's tip-lists.
With her big smile and utter candour, Alex won me over immediately. I remember asking her whose clothes she was wearing; Jacques Azagury boots is all I can now remember, but it wasn't an obvious haul of designer names from Harvey Nicks. Yes, Alex looked perfectly lovely, but this was a major departure from the Chanel-clad Tilberis. She joked that she would need to get a few more clothes and, as her mother — the formidable Drusilla Beyfus, who had worked for Vogue and edited Conde Nast's Brides — said, "at least start brushing your hair".
READ Alexandra Shulman on 100 Years of Vogue
But Conde Nast's then managing director, Nicholas Coleridge, knew what he was doing when he hired Alex. She was a seasoned features journalist (Tatler, Vogue, the Sunday Telegraph magazine) and relished the challenge of taking over a fashion magazine with a rich and classy heritage like Vogue, and driving it into future.
Now, after 25 years in the job, she has announced that she will be leaving in June; she wants to "experience a different life and look forward to a future separate to Vogue". As Coleridge, who recently announced his retirement, said: "It is impossible to sufficiently express the contribution she has made to Vogue, to Conde Nast and to the British fashion industry."
At the beginning of her tenure, however, none of this was certain. She had a lot to live up to and competition was fierce. Before Tilberis, Vogue had been edited by Anna Wintour, who then took on the US Vogue editorship. Meanwhile, in the UK, she was up against trendy new titles on the newsstands such as Marie Claire and Elle, which were outselling her magazine by some way. In the wrong hands, Vogue could have easily fallen from fashion.
I joined Alex as Vogue's features director a few years into her reign and stayed four years in the intense atmosphere of the Vogue office. Everybody aimed to match her creative input and please her exacting eye. All the departments — features, fashion, beauty, art — were expected to pitch for their pages, to prove that they were worth inclusion in the glamorous, ever-surprising mix.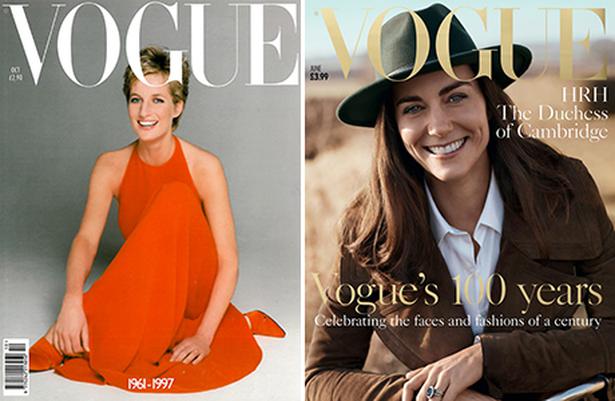 She gave me the go-ahead to run some features you can't imagine seeing in Vogue these days — an account by a female journalist of the Rosemary West trial; round-table debates about race, age and size; a feature on working women's wardrobes that included the prospective parliamentary candidate Theresa May.
Alex wanted her Vogue to reflect the culture in which we lived, from Nigella Lawson's esoteric food column (that's where she started) to a listicle covering every piece of clothing owned by the women featured (Alex was in the list, with more than 20 bras) and, more recently, from hipsters in Peckham to Lucy Hughes-Hallett's eulogy to British weather. She always had an affinity with posh, bohemian characters and styles. As she would say, this was not "just another women's magazine".

Last year was the centenary of British Vogue and Alex gave the celebrations her all. I interviewed her onstage for one event that was crammed with editors, journalists and students from Central St Martins. Alex was, historically, not a great self-promoter, so such appearances were rare.
She was frank about how publishing a fashion magazine had changed from when she started; gone were the long lunches with designers and never-ending opportunities for cost-price shopping that I remembered from my time at Vogue House. Behind the elegant monthly editions now teemed mass activity: an ever-hungry website, an annual festival, sponsored events and parties, a new excursion into e-commerce with style.com, and the constant need to keep advertisers and designers happy, as well as readers coming back to buy the magazine in a declining market. At the same time, fashion is moving away from twice-yearly shows to selling clothes straight off the catwalk — a potentially lethal move for a monthly magazine that takes six weeks to process a story.
Many of us had also watched the two-part documentary, Absolutely Fashion: Inside British Vogue, on BBC Two and wondered how Alex had found the experience. I thought the answer was written all over her face. She is a pretty private woman, sometimes grumpy, but I think most of the audience could see it was because she takes the fashion industry and Vogue's position in it seriously.
At the same time as organising a ground-breaking National Portrait Gallery exhibition of Vogue images from the past 100 years, the Vogue festival (featuring Kim Kardashian), the 100th anniversary issue (with the Duchess of Cambridge on the cover) and enduring the TV filming, Alex was — at first secretly — keeping a diary. Called Inside Vogue: A Diary of My 100th Year, it was published in late October.
People may have expected a sanitised version of a fancy editor's life, with shades of The Devil Wears Prada, but Alex played a blinder. Her confessional tome not only pokes gentle fun at some of the most iconic fashion people around (Karl Lagerfeld for his cat-obsession; Giorgio Armani for understanding more English than he lets on), but it is also completely upfront and personal about her own life. Away from the front row, she is found wrangling with the boiler, being lectured to by the Brent council recycling team, and worrying about friends, family, her middle-age spread and the referendum — just like any of us.
But then, Alex was never the cold-eyed cliche of a fashion magazine editor. Since I left the magazine, we've become friends and neighbours. We have shared family holidays and play tennis together every couple of weeks. Probably the best "non-Vogue editor" story is from an Italian beach where, for the first time in many years, I self-consciously sported a (gasp) bikini. Alex scoffed that I should never have stopped. "No one looks good in a bikini, Louise — or maybe a couple of models do, but wearing a bikini on a beach feels lovely and so of course we should wear them." She always did, with a big smile, as deep a tan she could get, and a stack of books on her towel.
READ The Duchess of Cambridge's First Shoot for British Vogue
Alex was sceptical when we talked about my post-magazine life (I had edited InStyle, Good Housekeeping and Psychologies after leaving Vogue) as the founder of a website that matches people with therapists. But I'd noticed that recently she was much more interested in how I actually made it work and how rejuvenating I have found starting a new career in mid-life. So it didn't surprise me when, shortly after the publication of her book, quietly delighted with great reviews and strong sales, she started to talk much more seriously about the possibility of stepping down and doing things she hasn't been doing for the past 25 years.
So why she is leaving Vogue? It's a job she's loved, and it will be a wrench but I think she feels she's done her dash, and she would rather leave on a high than fade away, or wait to be pushed. Whatever is hinted elsewhere, this is entirely her decision — Coleridge's retirement announcement came after she had told him she wanted to leave — but even she must have been amazed at the media coverage: BBC News at 10, Radio 4 and the World at One. Now starts the betting on who will replace her, with names in the running stretching from Vogue alumni Jo Ellison (now at the FT) and Sally Singer (US Vogue) to uber-cool stylist Katie Grand (editor of Love) and current Vogue deputy Emily Sheffield, sister of Samantha Cameron.
It's worth remembering that when Alex was offered the job, she almost turned it down because her fear of flying was so intense. A natural worrier, she's had to work very hard to get to this point; so isn't it time to try something different? Take on new challenges? She is, after all, only 59, so there's plenty more for her to contribute, possibly — at least some of it — outside of fashion. I like to think I may have swayed her a little bit, and we'll certainly get to play more tennis after June.
— The Sunday Telegraph


Share this: