Why Designer Holly Marbeck of 'Mars' Should Be on Your Radar
Worn by singer Solange, up-and-coming local jewellery brand Mars is one to watch. Rosie Kelway talks to its clever designer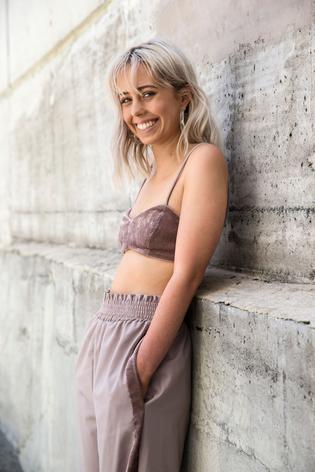 Late one Saturday night this year, while Holly Marbeck was at university finishing her graduate fashion collection, a surprising Instagram message arrived in her inbox. "Hey, I'm Solange's stylist, she loves your earrings."
"No you're not!" was Holly's first reaction. "You just want a sneaky pair of earrings."
She quickly realised, however, that the stylist, Holly Rebecca Barnes, was very much the real deal. She went on to order five pairs of Holly's distinctive handmade clay earrings on behalf of the musician, who released one of the year's best albums, A Seat at the Table, in September.
"I thought she would probably wear them down the street," recalls 22-year-old Holly. "So when she wore the silver wavy drops to her album launch party, I was like holy s**t, I made those. It was so weird."
The bubbly blonde began making earrings last summer, as a creative outlet during her uni break. "I was a little bit over fashion so had been making earrings for myself," she says.
Soon after, she began getting requests from friends to buy them, which encouraged her to start an Instagram page. She called the project 'Mars' because of the earrings' space-like look. Plus, she couldn't use her last name Marbeck; her family had nabbed that for the record store started by her great-grandfather in 1934.
Hesitant at first, Holly initially kept the account private, but when she made it public her following quickly grew — with influential fans including Australian It-Girl and earring fanatic Nadia Fairfax (who also ordered five pairs), British designer Henry Holland and the assistant designer at Jason Wu. The earrings were featured in Grazia in the UK, which is how Solange discovered them. They are sold online and Holly has picked up her first international stockist in London.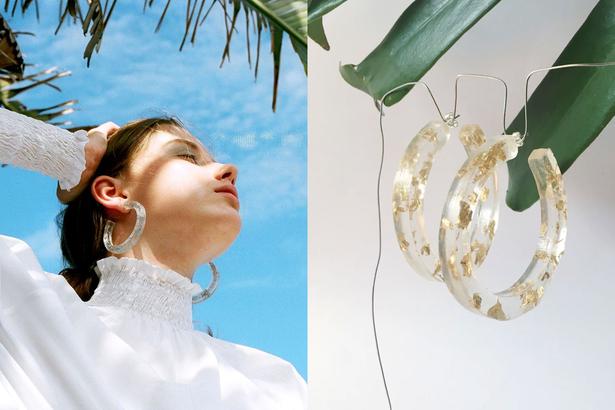 For the past two years, Holly has worked in the design room of local designer Georgia Alice; she started as an intern before being hired part-time to help Georgia with everything from design and quality control to production and dispatch.
Holly says she has learned invaluable skills from Georgia, whose business has grown from a tiny studio off K Rd — where they would work in between the racks — to a much larger space with a bigger team, and Georgia stocked at Net-a-Porter.com and Lane Crawford, as well as being named Elle Australia's Emerging Designer of the Year in 2015.
"It's weird seeing everything happen in that short amount of time, and knowing that it can happen," Holly says.
Most importantly, she says she has learned it is about "having confidence in yourself, working hard and believing in your brand". Brand identity is one of the biggest tools she has picked up along the way, and like so many fashion labels, she is using Instagram as platform to communicate directly with an audience.
"Instagram is my main platform for Mars, so it has to be accessible, not just a brand page. I treat it like a mood board with images and things that are cool and will make people want to follow the account, even if they don't buy a pair of earrings initially."
Holly hopes to one day look at working with gold and silver, along with designing clothing. She was chosen to show her graduate collection on the runway as part of the AUT Rookie show in November. For now, however, she will continue her role at Georgia Alice and hopes to build the Mars brand.
She says it is an exciting time to be in fashion in New Zealand and thinks more young Kiwi designers are being celebrated and helping to evolve the local industry.
"New Zealand is weird, like New Zealand fashion: you can look at things and be like, 'oh that is so New Zealand'. It's traditionally quite conservative or drapey and black, but I definitely think there are new designers helping to shift that.
"Penny Sage has been around for a while; and there's Eugenie and Wynn Hamlyn. It is shifting, and there is definitely more of this kind of cool younger New Zealand fashion rather than just the classic New Zealand names."
Holly has introduced a new Mars collection for the party season, which expands on her oversized costume clay earrings with a range made from resin and made-to-order gold leaf and glittery options. Only time will tell who will be the next star to request her jewels via her Instagram inbox.
Share this: