Why Designers Love New Zealand
From the nostalgia of grassroots rugby fields to the beauty of the West Coast, we look at the designers who have embraced New Zealand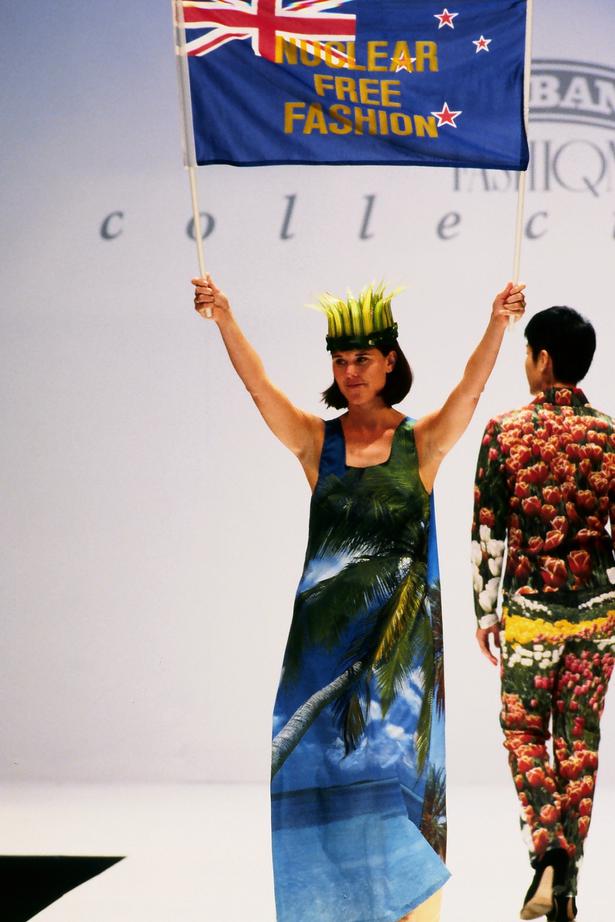 Tuesday Aug. 25, 2015
Fashion's obsession with travel and exotic locales as the basis for inspiration is well known, but there's truly no place like home. We take a look at the designers who have embraced New Zealand through their collections and imagery over the years, from the nostalgia of grassroots rugby fields to the timeless beauty of Auckland's West Coast beaches.
READ: New Zealand's Favourite Musicians Share Soothing Songs For Troubled Times
World at Corban's Fashion Collections 1995, Auckland Town Hall
Hinemoa Elder waved the flag for a nuclear-free New Zealand, a poignant message from World and a collection that captures the free-spirited attitude the brand has cultivated since its launch in 1989.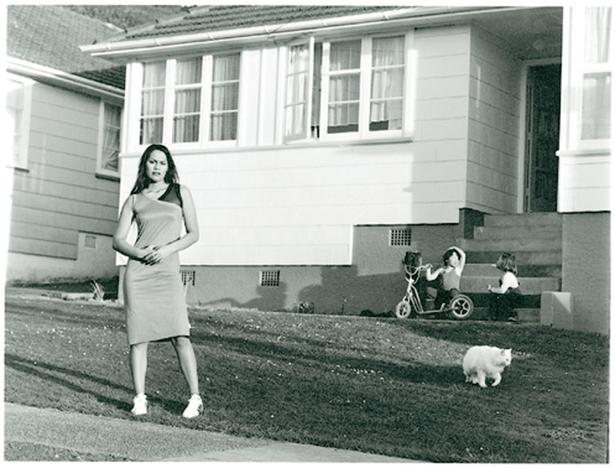 The Liberation collection from Starfish. Photo / Supplied.

Zambesi at Lake Pupuke, North Shore, Auckland (above)
A romantic mood prevailed for Zambesi's 1983/1984 collection inspired by the unique fabrics designer Elizabeth Findlay had sourced in Japan. Her love of fabrics is captured by photographer Max Thomson, with three models wearing some of the brand's earliest designs on Auckland's Lake Pupuke.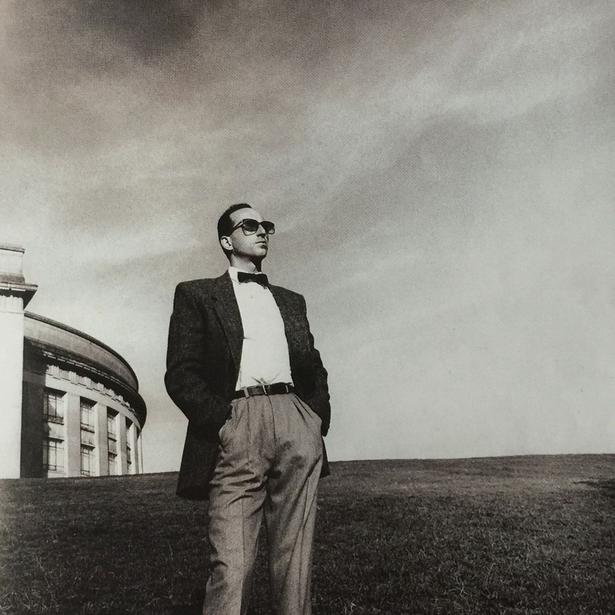 Starfish and 1950s State Houses, Naenae, Lower Hutt, Wellington
As one of a handful of local brands to pioneer a sustainable and ethical approach to fashion, Starfish was ahead of its time. The Liberation collection from the Summer of 1998 was photographed by a non-fashion photographer, Malcolm Brow, and captured in front of different statehouses in Naenae, a suburb in Lower Hutt in Wellington.
"I wanted to see Starfish show a stronger reflection on what it was to be a New Zealander. I wanted to see ourselves, the realness of what it meant to be a Kiwi," explains the designer Laurie Foon, who closed the label in 2013. "I had grown up being embarrassed about growing up in the suburbs. Now I wanted to see it celebrated. NZ fashion at the time was generally showing us an imitation of what was going on overseas, what we 'should' be.
READ: Why Fashion Designer Kiri Nathan Is A National Treasure
"New Zealand is my turangawaewae, my place to stand. But with a fashion lens, it is not perfect - in fact, here in Wellington, the beauty is in the harsh coastal environment. So for me, beauty has always been in the imperfection - I always tried to find that in our look and our models. To be real and celebrate who we really are and not try to be anybody else. That is what makes us unique."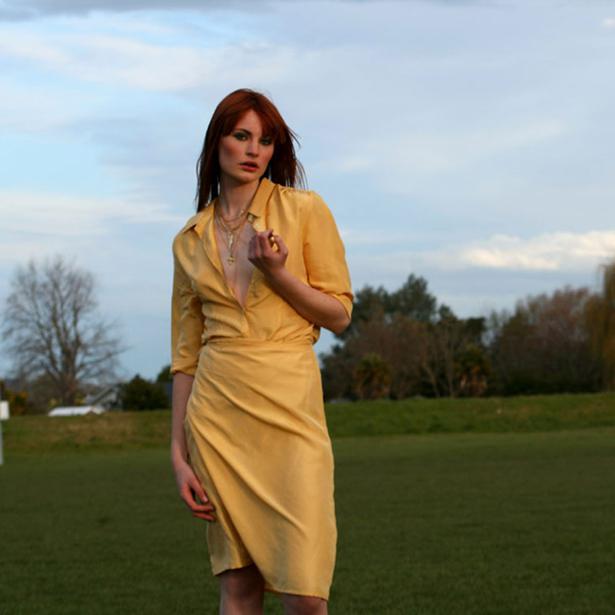 Strangely Normal at Auckland War Memorial Museum
Photographed by Max Thomson, this image showcases the brand's love of retro shapes and tailoring with a nod to the 40s, 50s and 60s. The Auckland War Memorial Museum provides the perfect backdrop to this structured jacket and pleat-front trousers from the label. Now in its 38th year in business, owners Claire Dutton and Michael Cox have garnered a loyal following.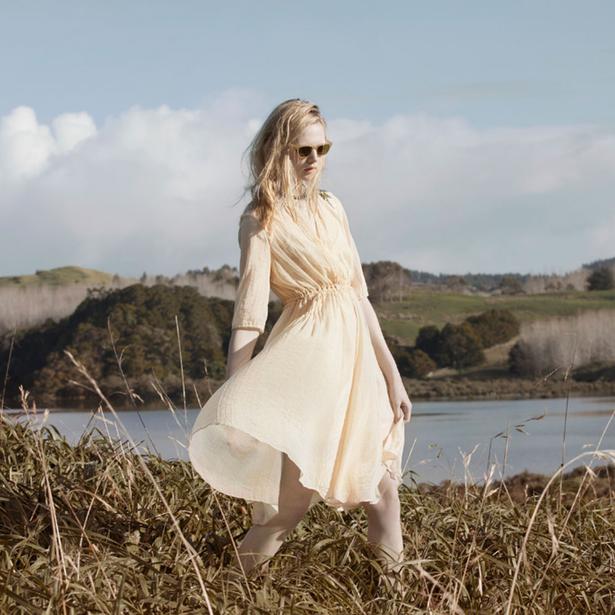 Salasai at Clive Rugby Club, Hawke's Bay
Pastures green was the order of the day in 2006 for designer Kirsha Whitcher of Salasai. Her debut collection With Love From Salasai for Winter 2007 was photographed by artist Rakai Karaitiana on a typical small-town rugby field, highlighting the brand as recognisably New Zealand. "From this very first photoshoot Salasai landed its first 11 stores, which was a great outcome and unexpected during such an experimental time," says Kirsha, who is now based in Perth. "For me, New Zealand will always mean home."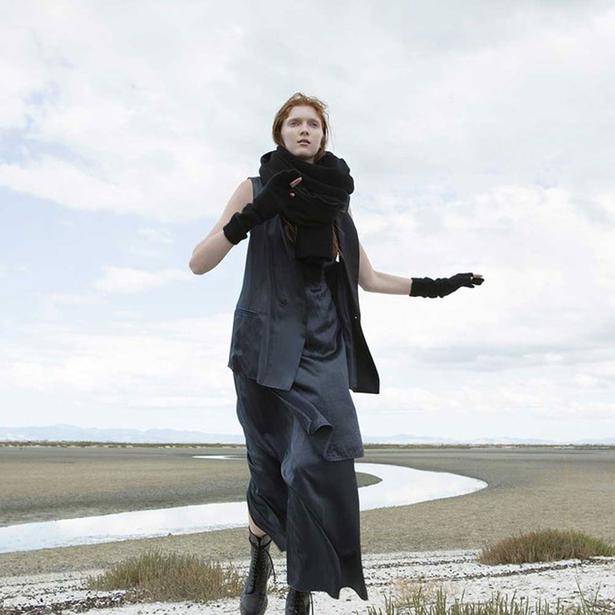 Kate Sylvester at Kaipara Harbour, Northland
Situated on the northwest side of the North island, Kaipara Harbour is one of the largest in the world and provided the breathtaking backdrop for Kate Sylvester's spring 2014 collection entitled West Coast. Featuring model Holly Rose Emery, the campaign imagery was photographed by long-time collaborator Karen Inderbitzen-Waller and partner Delphine Avril Planqueel.
READ: New Zealand Model Holly Rose Emery & The Perfect Beauty Myth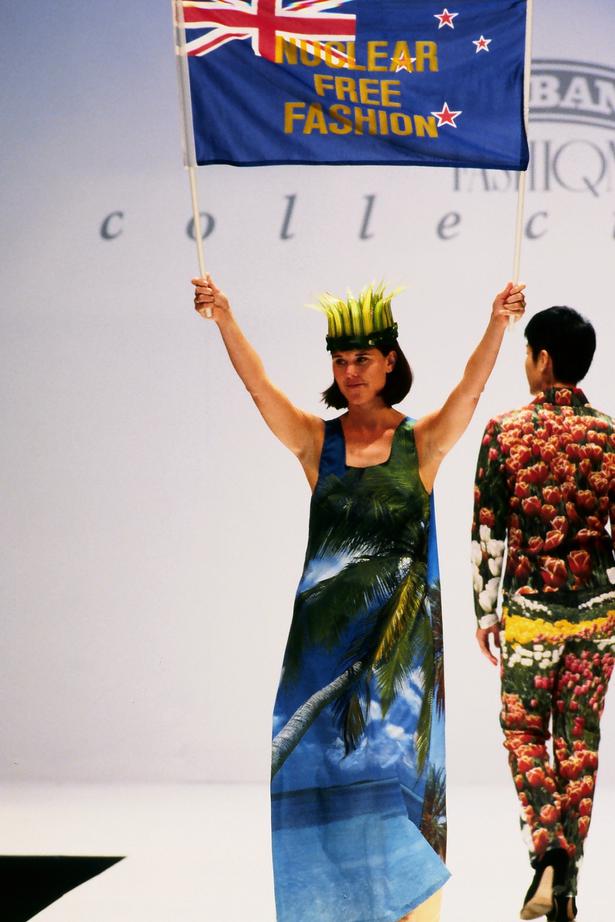 World at Corban's Fashion Collections. Photo / Supplied.
NOM*d at Miranda, Coromandel
Designer Margarita Robertson selected Miranda as the stunning backdrop for her winter 2015 collection entitled 'Noise', photographed by Karen Inderbitzen-Waller. The raw beauty of the North Island landscape provided a fresh backdrop for the collection so often readily associated with the gothic depths of its Southern origins in Dunedin. "The landscape was beautiful with a sense of desolation, setting a perfect mood for the campaign," says Margarita.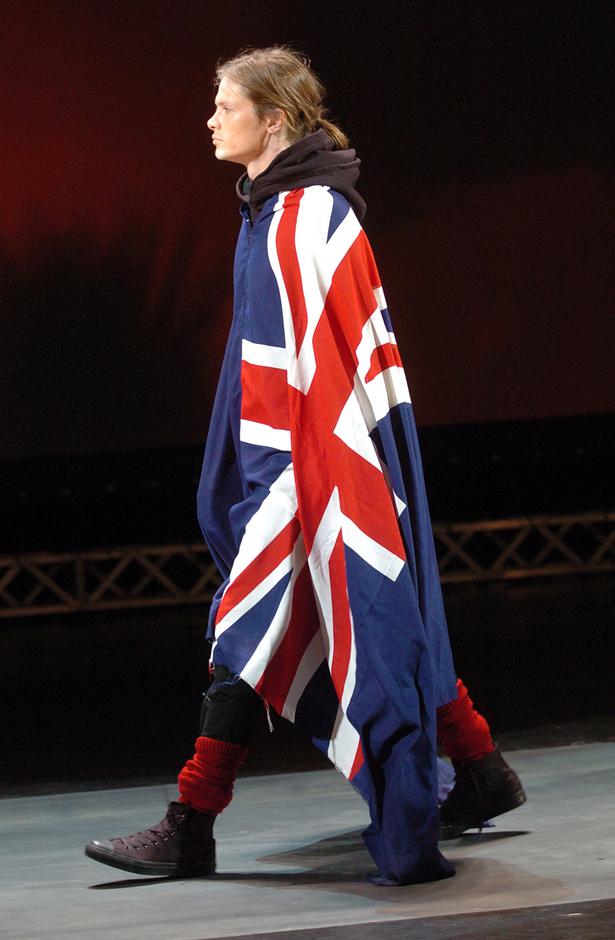 Nom*D at New Zealand Fashion Week 2005, St James Theatre
Men's tailoring defined this pivotal collection from Nom*D for winter 2006, called C'Mon. Who can forget the final exit from the show at the iconic St James Theatre, featuring an oversized caped hoodie made from the New Zealand flag.
Share this: