Why Royals Have to Be Fashionable
The Countess of Wessex says she now realises the importance of dressing up as a royal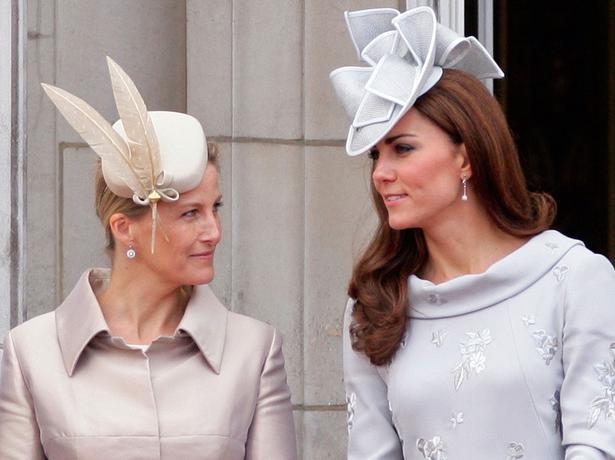 Monday Oct. 19, 2015
Sophie, Countess of Wessex, has admitted that she has reluctantly caved in to fashion despite her inherent belief that she should not be the focus of royal engagements.
She admitted that in the early days of her marriage to Prince Edward, the Earl of Wessex, she railed against high-profile designer clothing.
But the countess, 50, said she had come to realise that people were interested in what she wore and that it was "part and parcel" of the job.
Speaking of her first years as a member of the Royal family and her background in business public relations, the Countess said: "It was all about my clients, not me.
"It's still not about me, it's about my charities. But I recognise that I'm on display. I remember having a chat with somebody and them saying, 'You know, you've got to recognise that this is part and parcel of what you're doing. When you walk into a room, yes, people are going to talk about what you're doing there, but they're also going to want to know what you're wearing.'
"I wrestled with that one for a little while and caved in at the end of the day."
The Countess, who has two children, Lady Louise, 11, and James, Viscount Severn, aged seven, has been lauded for her style in recent years, even challenging the Duchess of Cambridge in the fashion stakes.
READ: How Kate Middleton Got Her French Style
On a recent tour to Qatar she wore outfits by designers including Oscar de la Renta, Erdem and Gucci.
The Countess also featured on this year's Vanity Fair Best Dressed List alongside the likes of Amal Clooney and Samantha Cameron, though she admitted that the accolade came as a shock.
"How surprising was that!" she told the Sunday Express magazine. "I kept on reading the names, thinking, are they sure they're not thinking of someone else?"
The Countess said she tried to do what she could with what she had, adding: "I know what I like and what I don't like, but I have never had a stylist. I have a couple of favourite places for clothes and I've being going to [milliner] Jane [Taylor] for years."
She also disclosed that she had come to realise she did not need to be intimately involved with her charities and had learnt to take a step back. "Over time I went from wanting to be incredibly involved with all my charities to realising that my influence is probably in getting people together," she said.
— The Daily Telegraph·
READ: Pippa Middleton Wears NZ Designer to Royal Christening
Share this: