Why The Fashion of The 1970s Is Still Influencing Today's Designers
Bell-bottoms, anyone? Fashion historian Cecilie Geary examines the era-defining fashion of the 70s, and why it's still relevant today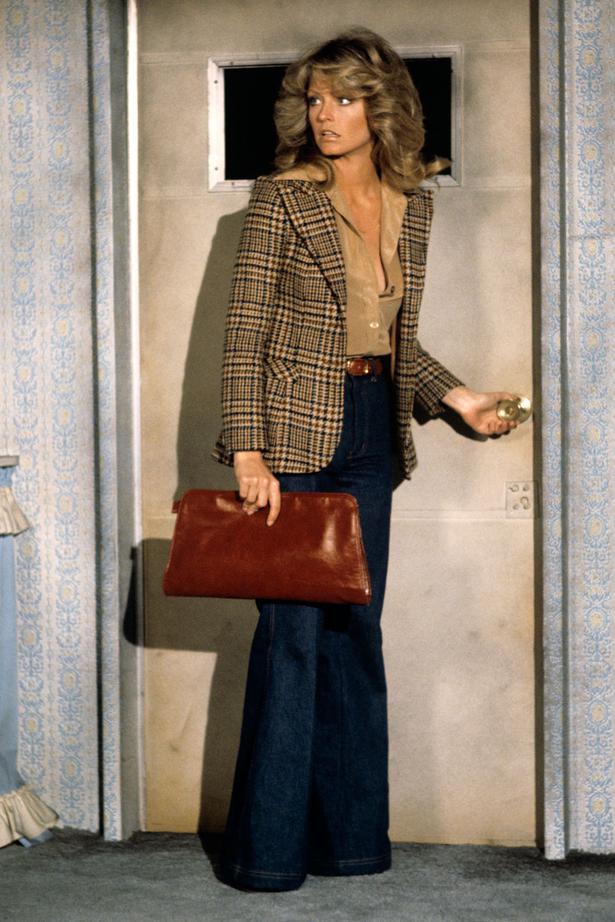 Thursday Oct. 4, 2018
The current references to 1970s fashion, albeit subtly nuanced (no hot pants or Abba kitsch in sight), recall a time often referred to as "the decade that taste forgot".
"But is bad taste such a bad thing?" British Vogue asked its readers in 1974. "Fashion now is the expression of women who are free, happy and doing what they want to be doing" it continued.
READ: Recreating 1970s Fashion For TV's Westside
The diversity of looks — glam rock, disco, haute hippie, not-so-haute hippie, boho chic, American Wild West (how else to explain all that fringing?) — did indeed reflect freedom of expression. Not that all of these trends originated in the 1970s.
The Summer of Love hippie-style was a legacy of the late-60s. Long hair, kaftans, halter-neck jumpsuits, headbands, strings of beads and psychedelic-tinted granny glasses were as much in evidence at the Rolling Stones concert at Auckland's Western Springs in 1973 as they were at the famous Woodstock music festival (northwest of New York) in 1969.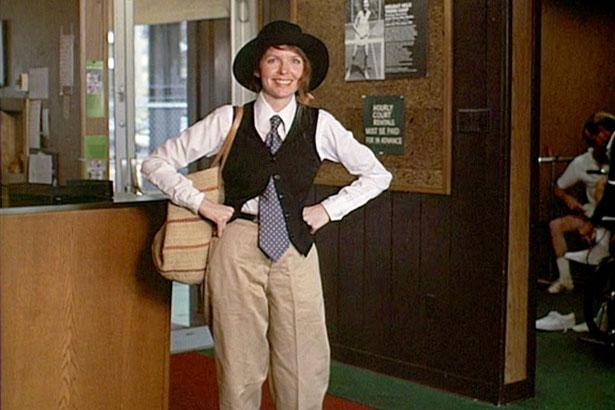 And let's not forget flares, aka bell-bottoms. Currently turning up in the collections of local labels such as Penny Sage (whose modern take is more of a wide-legged pant), Trelise Cooper, Harman Grubisa, Ruby and Maggie Marilyn, flares, worn with platform clogs, shoes or boots, were the epitome of cool. The platforms balanced the width of the pants and ostensibly made legs look longer.
Cher was a big fan of hip-hugging bell-bottoms with a wide flare. In 1975, Cher recorded an Eric Clapton song called Bell Bottom Blues. As it happened, the lyrics told of Clapton's unrequited love for Pattie Boyd, the wife of Beatle George Harrison, so the title, although apt, was purely coincidental.
READ: Meet The Woman Who Captured Studio 54's Glory Days
While flares were produced in various fabrics, denim was a popular choice, as it was for basic jeans and other items of clothing. Black Sheep, a denim label started by Mary-Jane and Phil O'Reilly in Auckland in 1974, featured heavyweight 14oz denim flared jeans and overalls, bags, skirts, jackets and waistcoats. The garments were heavily stitched and highly detailed, and sold at the Cook Street Market. Look for the label when you go op-shopping. It's likely that some of these items are still around.
This summer, designers are getting creative with denim again. Distressed and patchworked denim, in light washes and darker shades, appeared on the catwalk at Calvin Klein, Givenchy and Stella McCartney. A number of New Zealand designers have also included flared denim jeans or jumpsuits in their collections.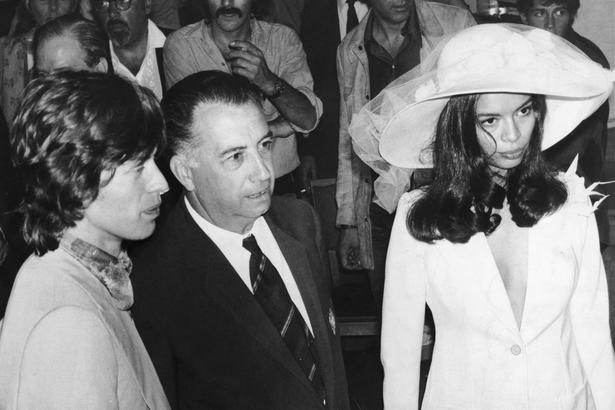 Bianca Jagger in an Yves Saint Laurent tuxedo jacket and skirt at her 1971 wedding to Mick Jagger. Photo / Getty Images

The jumpsuit is another 1970s wardrobe staple that's enjoying a comeback. On its long journey from then to now, it has transitioned into an elegant evening option or a daytime alternative to the sundress. For her summer collection, Juliette Hogan has done a strapless version — think Charlie's Angels — and a rendering in printed silk with narrow shoulder straps and a drawstring waist. The jumpsuit imperative at Trelise Cooper is all-out glamour with plunging necklines and jewel-toned iridescence.

Down in Dunedin, Mooneys Furs is currently filling a repeat order for Mongolian lamb stoles for Harman Grubisa. The Auckland designer label also uses the soft, long-stranded fibre as a trim on jackets, bringing to mind the shaggy Afghan "yeti" coats worn by hippies to show they were part of the "tribe".

READ: Aretha Franklin, Secret Style Icon: With The Drop Of A Fur Coat, She Proclaimed Her Self-Worth

By the 1970s, trouser suits for women had become acceptable for formal as well as informal occasions. Those shown in Escada's spring/summer 2019 collection were cut on similar lines to the white Yves Saint Laurent tuxedo jacket worn by Bianca Jagger for her marriage to Mick in St Tropez in 1971.

The trouser suit was seen as a symbol of female emancipation. In an advertisement for Charlie, the first true lifestyle scent, launched by Revlon in 1973, a trouser-suited young woman strides it out in heels, hands in pockets, leaving no doubt as to who was now wearing the pants. Breaking with the traditional hearts-and-flowers imagery of fragrance advertising was a smart move on Revlon's part, a case of Women's Lib catching up with commerce. Within three years, Charlie became the world's top-selling scent. Oprah Winfrey said that the Charlie ads had inspired her to be "confident and fabulous" just like the Charlie girl.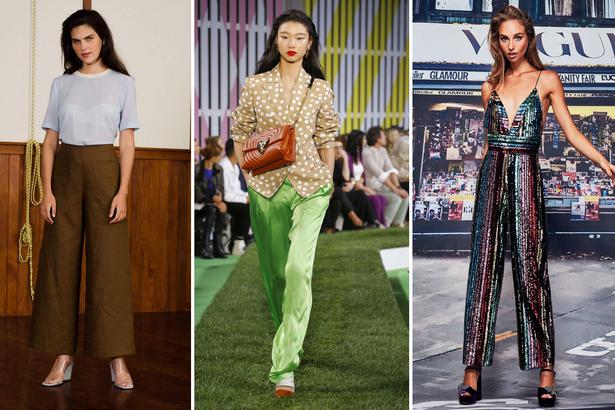 In the 1970s, women were finding their freedom, not just in fashion but sexually, economically, politically and through music. When key figures in the feminist movement, the likes of Germaine Greer and Gloria Steinem, co-founder of Ms, the magazine that took Women's Lib mainstream in 1972, wanted to disseminate information and encourage discussion, they organised marches and meetings and wrote books.
They were aided in their cause by popular female singers, among them Joni Mitchell, Loretta Lynn, Carly Simon and Helen Reddy, whose lyrics reflected the feminist struggle. The Helen Reddy single I Am Woman, released in 1972, topped the charts and sold more than one million copies.
READ: From Lobster to Juicy Couture, Here's How Luxury Has Changed
New Zealand's Eve magazine (1966-1975) offered its readers a mix of fashion and feminism, the first women's publication in the country to do so. Profiles on prominent women appeared alongside articles on the pill, divorce, infidelity, being childless by choice and a New Zealand women's lib who's who. Photo shoots featured fun furs, flared pantsuits, maxi coats (flipped open to reveal hot pants) and synthetic Dynel wigs. The Eve Fashion Awards were an annual event. Winners received silver apples, an appropriate choice of prize, considering the name of the magazine.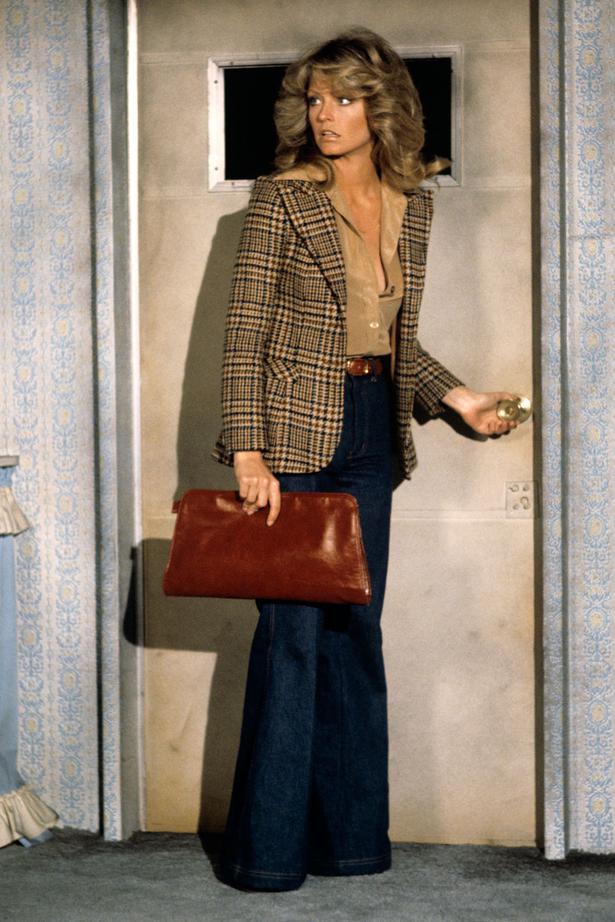 Edited by the redoubtable Marcia Russell, Thursday (1968-1976) had a similar format to Eve but was more outspoken in its views. "The 1970s were a consciousness-raising time in more ways than one," Russell later recalled. "A lot of things were opening up for women and Thursday was a vehicle in which to address them."
Apart from World's skin-tight satin pants and peplum jacket, which wouldn't have looked out of place in a 1970s disco, the decade's glitzy clubwear doesn't get a look-in, in the latest fashion-go-round. Nor do kaftans, crushed velvets, safari dressing or the androgynous look popularised by Ralph Lauren's costumes for the 1971 movie Annie Hall. Given designers' ongoing fascination with nostalgia, however, it would be no surprise if these trends too were to reappear at any moment.
READ: How Ralph Lauren Has Defined Fashion For 50 Years
Rocketman, the Elton John biopic filming now and due for release in May 2019, is sure to generate interest in the aesthetics of 1970s menswear. A sneak peek behind the scenes revealed Taron Egerton, who plays Elton, dressed in a caramel-coloured velvet jacket, salmon shirt, blood orange velvet trousers and a wide floral tie.
Too flamboyant for today's tastes? It remains to be seen.
Share this: