Why you need a deconstructed jacket
The change of seasons is an ideal time to rethink your wardrobe, and a deconstructed jacket is the ideal addition.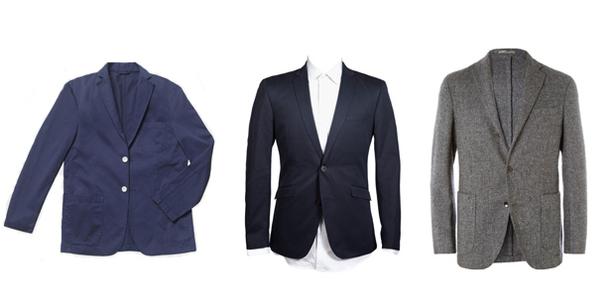 Wednesday Sept. 3, 2014
This time of year gets me excited. The days are longer and warmer, there is general optimism in the air, parties are planned and the social diary starts filling.
Spring is an ideal time to rethink your wardrobe - but it doesn't have to mean a spring clean. I would suggest updating, and by that I mean investing in a few key pieces you can wear over and over again.
An essential spring wardrobe upgrade means the addition of a deconstructed blazer, ideally in cotton, available in a variety of colours. A super-practical item, the deconstructed blazer ("DB") is great for transitioning from office to dinner with ease.
In summer, when it gets cooler in the evening, you can throw one on and look stylish without trying too hard.
They're available in a variety of colours. I prefer navy, but you could go for khaki or army green. You can't do black for a deconstructed blazer, I'm afraid, it just doesn't work.
For those of you out there obsessed with black clothing, and there are many of you, that's absolutely fine, just restrict it to winter.
The deconstructed blazer is a staple of the Monocle set and for good reason: when worn appropriately it looks stylish, and can dress up a T-shirt and shorts enough to take you into most restaurants without a hitch.
Wear one with a T-shirt, slim trousers or skinny jeans, with plimsolls or Toms, and immediately you look sharp without being too formal - the perfect definition of smart casual. Be sure the shapes are not too rigid like a business blazer. The deconstructed needs to look just that: that means no shoulder or elbow pads.
As the mercury rises and the UVs get stronger, you'll also need a cool pair of shades to last through the season. My current favourite brands are Moscot, Ray Ban, Tom Ford and Persol. I favour brands that focus on more classic designs, or modern retro, that last the test of time.
Share this: