All You Need is a Wicker Basket
Take a cue from Jane Birkin and accessorise with a wicker basket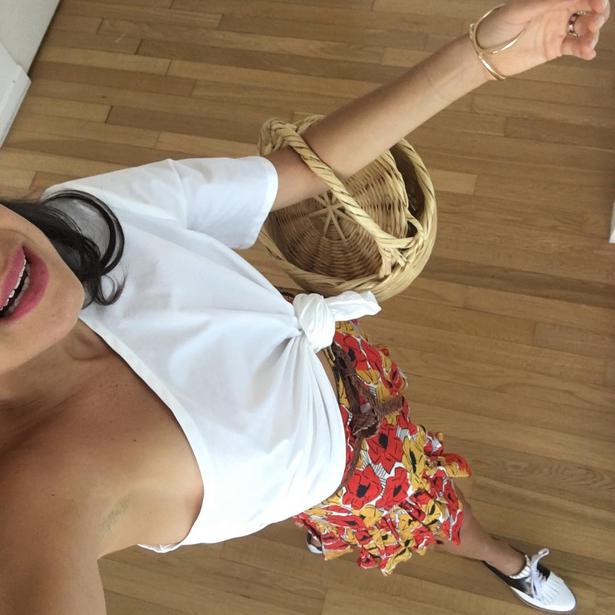 Monday Aug. 22, 2016
As the story goes, Jane Birkin was once on a flight from France to London when she bumped into Hermes' then creative director Jean-Louis Dumas, who wasn't impressed with her signature wicker basket, the contents of which had spilled on the plane. On that very same trip, the now sought-after Birkin Bag was conceived, sketched onto a sick bag and released three years later, in 1984.
The moral of this tale isn't about why you should line up to get your hands on the latest pricey designer bag, rather that the style maven knew what she was doing in the first instance; 35 years later, it's the modest straw basket that's emerged as the bag du jour. As Alexa Chung captioned one Instagram, to accompany a picture of herself carrying a rather slouchy-looking variety: "If you're made of straw I will probably try to buy you." Man Repeller's Leandra Medine too has been shunning anything too extravagant in favour of a sturdier version, reminiscent of a laundry hamper.
The resurgence could also be a result of a wider homewares trend, which has seen rattan and sweetgrass return in the form of chairs, tables or even lamp shades, according to The Washington Post.
If you're serious about the quest to channel Jane, Etsy will return plenty of results, as would a simple hunt around the house or an opshop, probably. Of course, designer manifestations are already on the market, including Charlotte Olympia's watermelon or Dolce & Gabbana's simple wicker tote, which will set you back a cool couple of thousand.
Although a word of caution: no one will offer sympathy if your most prized possessions are nicked from a wide, open basket, no matter how on-trend you may be.
Share this: