19 Ways to Nail Winter 2016
From puffer jackets to band merchandise, here's your essential guide to winter 2016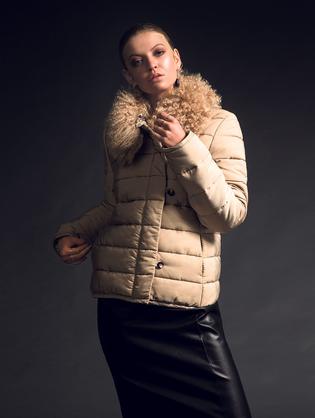 1. GET DOWN
The favourite of Newmarket teenagers and mums at Saturday early morning rugby, the puffer jacket has been given a fashion makeover. Evolving from functional roots as the uniform of skiiers and snowboarders through 90s street appeal, the puffer has appeared on the runway at Alexander McQueen (brocade), Stella McCartney (velvet), Marc Jacobs (with feathers) and Balenciaga (off-the-shoulder). Actual sportswear brands like Macpac and Northface offer plenty of duvet-style, downy options - but the key to making it 'fashion'? Finding one that isn't too bulky - a streamlined puffer. Locally, Jane Daniels' padded kimono style jacket and Harman Grubisa's quilted, water repellant puffer jackets are the hit of the season; at once sophisticated and sensible.
2. WARM HAIR TONES
Versatile styling options and warm hair tones are welcome winners this winter. The rose gold craze being mined in jewellery, interiors and fashion carries across into inviting shades for blondes. Brunettes also benefit from flattering warmer hues. Salon founder Paul Serville, also Wella's global business ambassador, says rich but soft tones are part of the worldwide trend to tap into psychologically inviting antidotes to stressful modern living and part of the wider consumer move to more mindfulness. Hairstylists are also becoming increasingly mindful. Clients want styles they can rework easily at home. "Everyone wants versatility with their hair," says Paul. Ask your stylist about how-to sessions and seek out accessories like jewelled clasps, headbands and coloured clips to ring the changes in your look. "Faux fringes are very big at the moment," Paul says, thanks to the likes of celebrity chameleons like Gigi Hadid. "Girls want to go out with a new look and keep their friends guessing."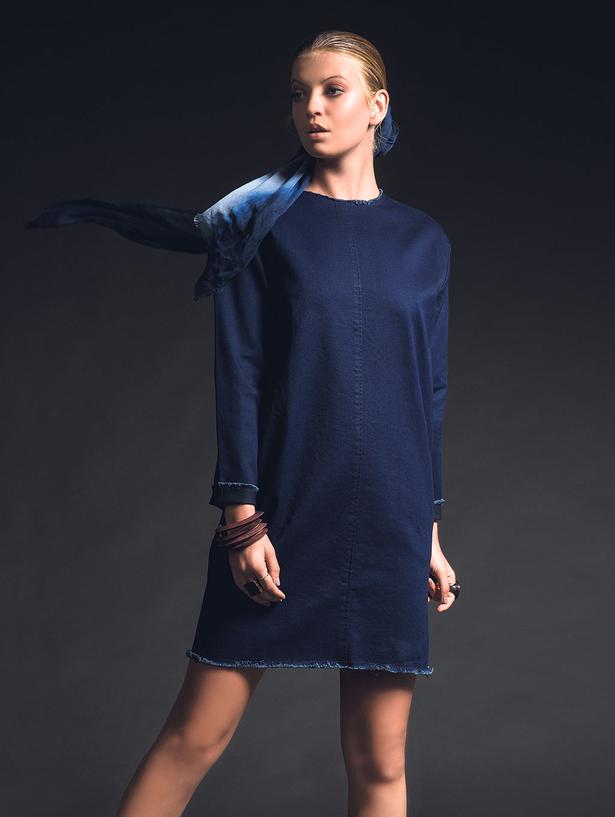 3. TRUE BLUE
If there's one fall-back wardrobe item for the weekend, it's the denim dress. Clean-cut and grown up, denim takes on a tailored incarnation this season from several designers - from the denim dress options by Silence Was to A-line skirts from Kate Sylvester. Teamed with a Breton-striped top, a skirt is a no-brainer outfit for weekend brunch (so Frenchy! so chic!). For an added dose of high/low finesse, tie a jaunty silk bandeau scarf around your neck.
4. DECONSTRUCTED
A 90s Margiela revival has been ushered in by former alumni Demna Gvasalia of breakthrough label Vetements. The Paris-based label's penchant for deconstructed separates has reignited a newfound appreciation for skew-whiff separates with a touch of irreverence. Close to home those same ideas can be found at Taylor and Nom*D, the latter long pioneering the idea of deconstructed pieces with a punkish bent - think plaid wrap skirts with raw hemlines and uneven dresses sewn back together again. This season's best deconstructed pieces play on versatility (wearing one garment several different ways is a favourite hallmark of deconstructionism) and offer up a point of interest to dressing that's anything but bland.
5. WORLD TOUR
There's no denying the lasting presence of band iconography within fashion, ramping up again this season with designers such as Opening Ceremony, Loewe and Vetements taking influence from music's unifying symbols and typography. Artists are also rethinking their own merchandise: Justin Bieber is selling custom Metallica T-shirts on his Purpose tour, designed in collaboration with Fear of God's Jerry Lorenzo; Kanye West's Yeezus T-shirts also referenced Metallica's angular logo; and Beyonce's 'Boycott Beyonce' T-shirts are a tongue-in-cheek jab at her naysayers. Taking it one step further is New York-based Kiwi Zara Mirkin, who's creating her own merchandise by customising vintage clothing with the names of music's style icons, including Bowie and Mick Jagger. Read Zara's tips on the politics of wearing band T-shirts.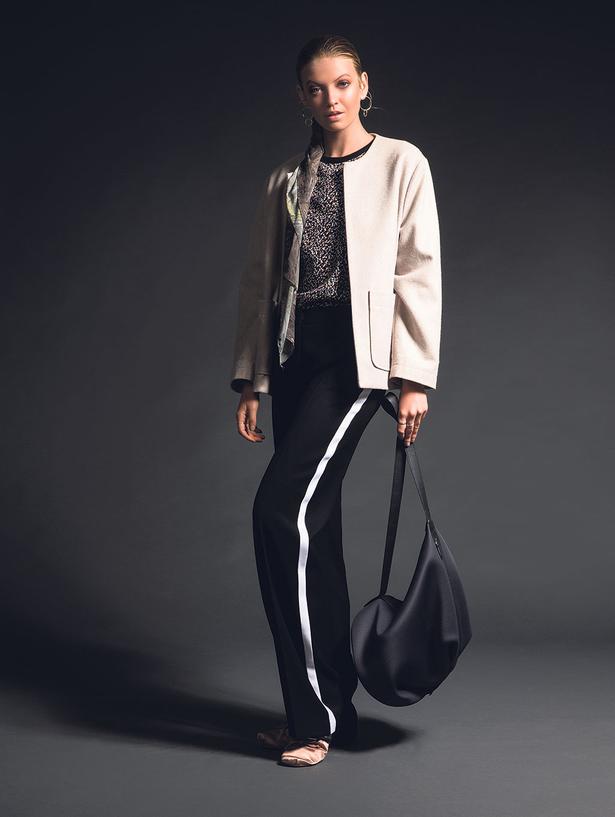 6. NEW SPORTSWEAR
Fashion's love affair with sportswear sees no sign of waning, evolving from that sports luxe trope to one much more sophisticated and subtle in its approach as seen at Chloe and Tommy Hilfiger where silk bomber jackets and luxurious tracksuits take centre stage. Locally, Tolaga Bay's cashmere tracksuit, Helen Cherry's striped wide-leg pants and Juliette Hogan's consistent nod to classic American sportswear staples are key pieces that lend to the idea of chic, grown up sportswear. These are pieces that nod to sporty shapes and fabrics without being literal; subtle details and relaxed silhouettes offer up plenty of languid comfort for both work and weekend dressing.
7. LUXE PACKAGING
Beauty brands are stepping up the seduction of customers with glamorous accoutrements. Buy the pretty lippy, want the pricey handbag, goes the marketing theory of affordable luxury. Maybe ... but in any case who wouldn't want to flash a compact as gorgeous as Yves Saint Laurent's new Encre de Peau compact, the latest entry in the race by beauty brands to offer a cushion foundation. Costing $100, it builds to provide a fuller coverage than some while delivering on the promise of a lightweight feel. YSL is far from alone in upping the ante in its look, with Lauder, Guerlain and other prestige brands revamping ranges. The spin-off of increased attention to good product design extends to supermarket sales, with airless pump bottles which ensure all product is used becoming more common.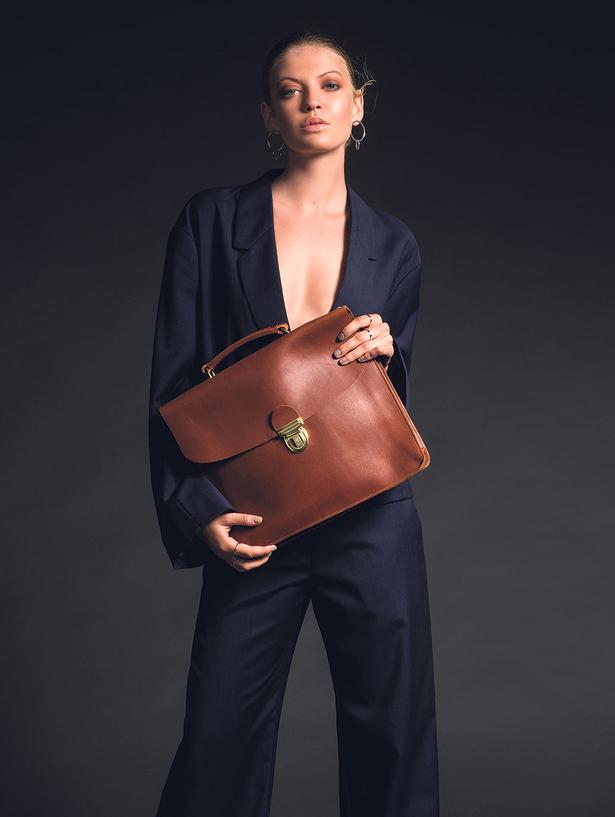 Zambesi leather briefcase $880. Penny Sage blazer, $590, and trousers $390. Natalia Peri earrings $350.

8. THE RETURN OF THE BRIEFCASE

9. BE CUTURALLY COOL
Because style is about more than just clothing:
Listen: The 17- and 15-year-old protegees of Beyonce and favourites of Michelle Obama, sisters Chloe x Halle recently released their debut EP Sugar Symphony - worth a listen.
Stream: Gloria Steinem's gripping new series for Viceland, Women, looks at the impact of violence and oppression on the lives of women around the world.
Watch: Absolutely Fabulous: The Movie, set for release in August. Patsy and Eddie are back and as fab as ever, with cameos from Kate Moss, Jean Paul Gaultier and Jerry Hall.
Read: Writer Curtis Sittenfeld returns with new release and must-read Eligible: A modern retelling of Pride and Prejudice - the Austen classic featuring yoga, Paleo and dating shows.

10. THROWBACK TRENDS
The 90s choker has had its comeback, now it's all about the noughties. Considered by some to be the decade that style forgot (evidence: uggs, velour tracksuits and low-rise jeans), the decade did offer some enduring style motifs. Here, some throwback trends we predict you'll be trying sometime soon:
• Nameplate jewellery
• Logos
• Skinny scarves
• Hoop earrings
• Bodychains

11. COLOURFUL PRINTED BOOTS
Get funky with some colourful printed boots. Sure, you could be sensible and get a pair in classic black or brown, but this is much more fun. Try the new collaboration between footwear brand Beau Coops and Australian label Romance was Born, a 1960s Mod style boot featuring a textile designed by Romance was Born and NZ-born artist Jess Johnson. See more winter boots you can wear everywhere.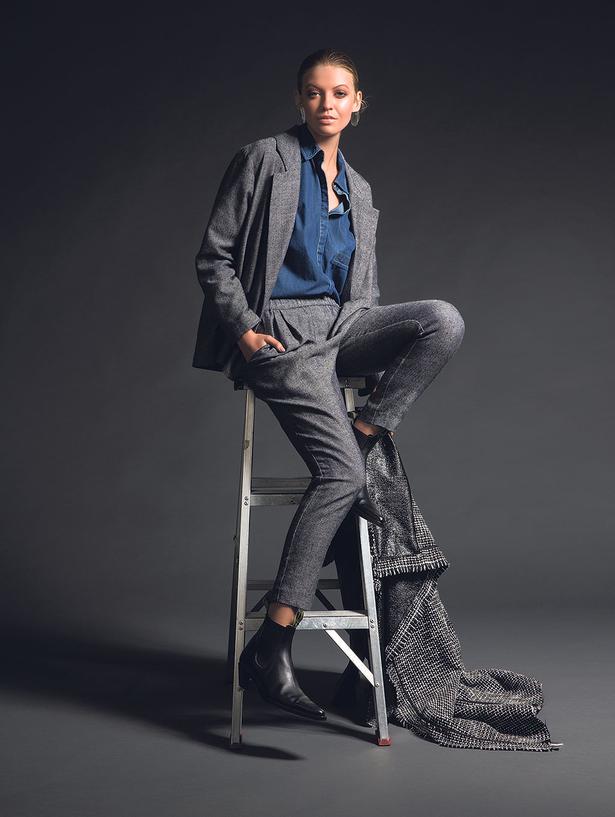 12. BUY NOW, WEAR FOREVER: THE SUIT
No fleeting trend, winter sees a resurgence in the beloved suit. Locally designer Arielle Mermin has created a midnight blue velvet suit while Harman Grubisa opts for blush pink. Kate Sylvester, Juliette Hogan, Twenty-seven Names and a number of other local designers have more classic suits for winter, that you could bring out season after season. See more polished pantsuits.
13. MAXIMALISM
It has been a long time since a fashion house has captured the imagination as dramatically as Gucci has done over the last year. Under the creative direction of Alessandro Michele, the brand has re-emerged like a butterfly from a cocoon. And its new romantic and flamboyant, multi-hued aesthetic has had an impact beyond the cash tills. They are calling it the Gucci Effect and it has changed the mood of fashion.
14. HOT SPOT: HAVANA, CUBA
Havana, the historic capital of Cuba, has been spotlighted as a fashionable destination with the slow-but-steady relaxing of sanctions brought about by Fidel Castro's communist regime. Earlier this month, fashion designer Karl Lagerfeld turned Paseo del Prado into a runway for Chanel's cruise collection, with models wearing pin-stripe pants, panama hats, wafty blouses and traditional guayabera shirts, reimagined with a distinct Chanel twist. As if this wasn't enough of a capitalist display, the Kardashians too have recently graced Havana with their presence, stuffing Cuban cigars in their mouths and riding in vintage American cars, all in the name of reality TV. See every look from Chanel's Cuba show
15. THE SLIP DRESS
The slip, that flimsy piece that always seems like a good idea in theory, until somebody mistakes your dress for a nightie... Read how to wear the slip dress in winter.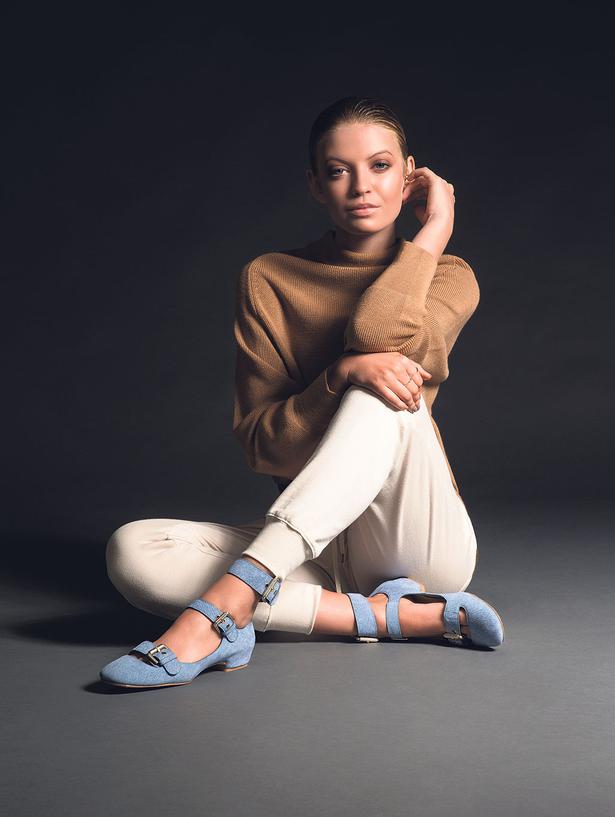 16. BUCKLE UP
Personality in spades is what buckle details on shoes say about a person. You like to take the time to strap those puppies on your feet because they complete the look, all that hardware offsetting even the most prim and proper look. For an easy pass out of Squaresville this season, take a look at buckle-laden accessories from handbags to footwear.
17. NEW LABELS TO KNOW
Coming out of Auckland, Wellington, Nelson and New Plymouth, these are three New Zealand-based labels to pay attention to this winter.
18. CHILD'S PLAY
Crayons continue to be one of beauty's most convenient crazes. From lip to eye and now contour sticks, these easy-to-apply cosmetics pack neatly in a makeup bag. Progressing from soft sticks, we are now seeing more lasting long-wear formulas. Just swipe on and quickly blend. Favourites include M.A.C's new Pro Longwear Waterproof Colour Sticks, $52, in great jewel and neutral tones and Bobbi Brown's impactful Art Sticks for lips, with strobing crayons soon to arrive at Topshop.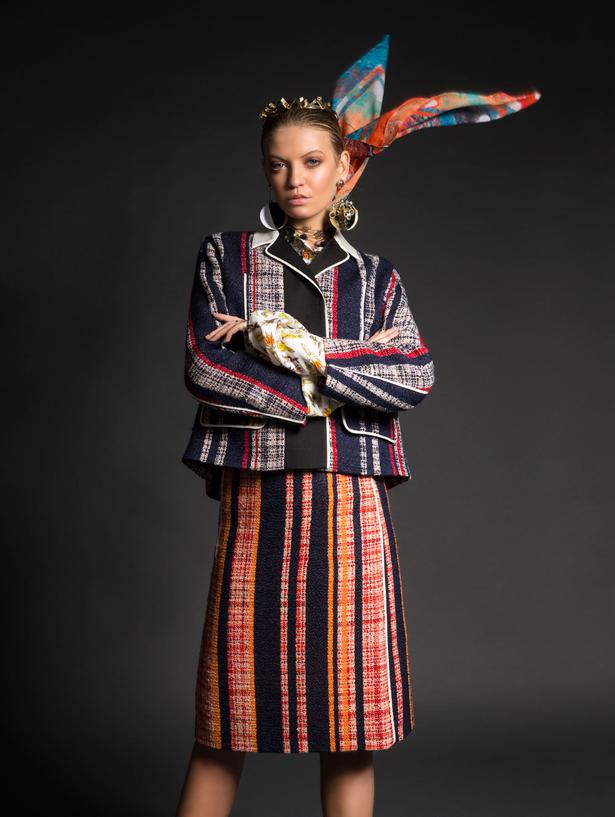 19. RATHER BE CRAZY
If anyone else is bored by all the organic, beige, minimalist fashion that's sprouted up over the past couple of seasons, raise your hands. There'll always be room for that quiet, self-assured elegance that comes with white shirts (so classic!) and brown linen pants (down to earth!), but what about women who just want to have fun?
Thank God for the Italians — if recent Milan Fashion Weeks are anything to go by, that preference for chintz and glamour is putting its foot down and saying Basta to beige. Gucci's moré is more mantra, Prada's eccentric embellishment and Versace's high octane sex appeal have all made a convincing case for ladylike eccentricity. And, in an industry that's been turned upside down and sanitised by its corporate greenwashing, what's more appealing than some unapologetic fun?
Words / Dan Ahwa, Zoe Walker, Danielle Clausen, Jessica Beresford, Rosie Kelway, Janetta Mackay. Photographer / Guy Coombes. Fashion Editor / Dan Ahwa. Model / Bella Smith at Clyne. Hair / Josh Angell from French Revolver. Makeup / Megan Rawlings. Fashion Assistant / Danielle Clausen.
STOCKISTS: Deadly Ponies (09) 376 3469, Harman Grubisa (09) 963 6129, Helen Cherry (09) 361 3727, Juliette Hogan (09) 360 9347, Karen Walker (09) 522 4286, Meadowlark (09) 309 5774, Miu Miu (09) 366 7121, Natalia Peri, Nineteen 46 (06) 368 8219, Penny Sage, Prada (09) 366 7121, Runway (09) 522 0202, Silence Was (09) 524 4185, Yarntons (09) 418 4011, Zambesi (09) 303 1701.
Share this: